In Formula One, the likes of Ayrton Senna, Michael Schumacher, Mika Hakkinen, Alain Prost, Nigel Mansell, Fernando Alonso, Sebastian Vettel, Lewis Hamilton and many others are eternal names in the sport, remembered as few of the greatest drivers in the sport.
However, there have been some brilliant drivers in the sport, who have been overshadowed by these greats and are not household names for many. Here are our 5 most underrated F1 Drivers.
6. Sergio Perez
Sergio Perez came in as a fiery driver from Mexico with a lot of backing, starting his career with Sauber and was very easily labelled as nothing but a pay driver. Very soon he showcased that he was more than just that.
His podium during at the 2012 Malaysian Grand Prix had him fighting Fernando Alonso for possible victory in extreme tricky conditions and earned a lot of accolades. He took 3 podiums in 2012 with that Sauber.
Then came the mistake of his career when he took the seat of Lewis Hamilton who had decided to vacate the seat for Mercedes. McLaren happened all too soon in his career and thanks to a car that visibly poor to drive, Perez lost all the good reputation and hype that surrounded him and was thrown out of McLaren within one year and took to Force India for 2014 with whom he has been ever since taking in 1 podium in 2014, 1 in 2015 and 2 in 2016 including one at the 2016 Monaco Grand Prix.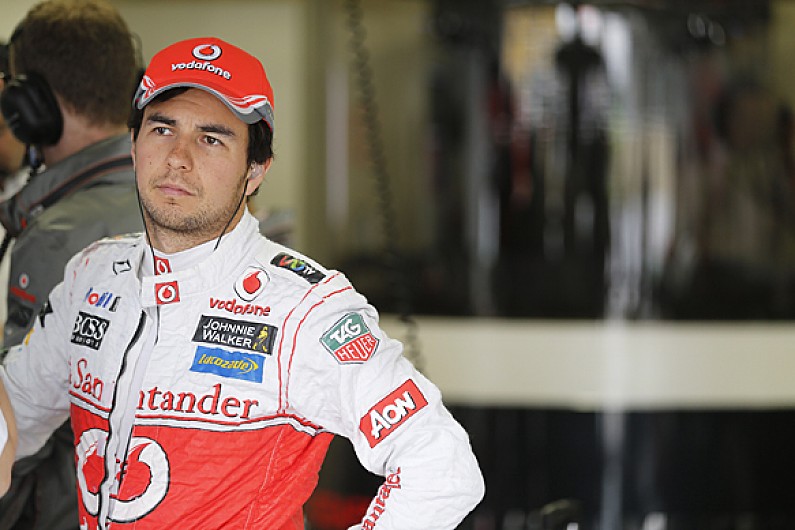 Despite good performances up and down the year, Perez could never find himself to be attractive enough for any of the big teams despite the large funding he brings in. His reputation is still pretty much of a mid-order driver and his performance at McLaren in 2013 prevents any big team from considering his name.
5. Juan Pablo Montoya
Compared to the other drivers in the list, he has had the shortest career in Formula One. In his five and a half seasons with the sport, he made a big splash. While he had a lot of retirements, he has 7 wins to his name and 30 podium finishes. He was capable of pushing the car beyond its limits and this can be seen in the records he holds. Fastest Average Top Speed in Practice with a speed of 262.242 km/hr in the 2004 Italian Grand Prix and recording the fastest speed in Formula One, in the 2005 Italian Grand Prix with a mind-blowing 372.6 km/hr. His best year was 2002, where he was the best placed non-Ferrari driver, finishing 3rd in the world championships. He would finish 3rd as well in 2003 but never made the final drivers podium again.
He made a sudden exit from the sport in 2006 when his contract terminated midway. He went on to race in NASCAR before switching to IndyCar in 2014. As of 2015, he currently races in the IndyCar Series and is classified first two races left in the season.
4. Gerhard Berger
One of the most experienced drivers, Berger made 210 starts in 17 years. 10 wins, and twice finishing 3rd, Berger is more remembered for the number of retirements. He had to retire from 95 races throughout his career.
However, he became a more consistent driver in the second half of his career. Personal success came with Ferrari where he finished 3rd place twice in 1988 and 1994
He retired in 1997, and refused an entry into the sport in 1998 citing that the new regulations did not inspire him. Berger served as director of BMW after his career before acquiring a stake with Toro Rosso.
Berger was also remembered for his friendship with Ayrton Senna and his love for practical jokes off the race with Senna and Berger being each other's prime target. His relation with the Senna family continued after Ayrton's death, with Berger driving his 1985 Championship car for 3 laps before the 2004 San Marino Grand Prix, and advised Senna's nephew Bruno Senna on his entry into the sport in 2010.
3. Giancarlo Fisichella
Giancarlo Fisichella, the Italian driver, known in F1 forMinardi, Jordan, Benetton, Sauber, Renault, Force India and Ferrari. He has 231 starts in Formula One with three race victories along with 19 podiums and 4 pole positions. He was always considered a very potential driver but was overshadowed by Fernando Alonso in Renault. He scored Force India's first pole position and podium position at the 2009 Belgian Grand Prix. The same race, Ferrari signed Fisichella to replace fellow Italian Luca Badoer who was himself driving in place of an injured Felipe Massa. He drove for Ferrari in the remaining 2009 season, starting from his home Grand Prix in Italy. Next season onwards he was demoted as Ferrari's reserve driver when Felipe Massa came back after his injury. Post 2010, he moved to other motorsports, winning the Le Mans 24h twice.
He showed tremendous signs of talent and potential in the beginning and during the 2009 season with Force India after which he moved to Ferrari and his career in the sport ended.
2. Carlos Reutemann
The Argentine was part of the sport for 10 years from 1972 to 82 having had a stint with Williams, Ferrari, Brabham Racing and Lotus. Signed by Bernie Ecclestone for Brabham back in 72, he kept improving in his time at Brabham with a 3rd place in the Championship in 75. When Brabham struggled with their machine in 1976, he negotiated a release to Ferrari who signed him to cover Niki Lauda. He stayed till 78 having had a successful phase with the team before spending a year at Lotus and before moving to Williams. At Williams he had the best years, finishing 3rd and 2nd in the 1980 and 81 in the driver's championships.
He ended his association with the sport in 1982. With the ongoing Falkland's war between Argentina and UK, he decided to distance himself from Williams (a British team) in light of growing political tensions.
He finished his career with 12 wins in F1, and was the first driver to score points in Formula One and World Rally Championships till Kimi Räikkönen did so in 2008.
Following his retirement, he entered a career in politics and has twice been elected the governor of Santa Fe. Has thrice been elected the senator of Santa Fe during the Argentine General Elections, with his current term to expire in October 2015.
1. Damon Hill
Damon and Graham Hill are the only son and father pair that have won the Formula One Championship. His breakthrough in the sport came in 1992, when he raced for Brabham which was facing financial difficulties and was the test driver for Williams. Brabham folded before the conclusion of the season.
His 4 year spell at Williams was amazing. He finished 3rd in 1993, runner-up in '94 and '95 to Michael Schumacher before winning the title in 1996. 21 of his 22 career wins came with Williams. He and Schumacher had quite a few on-track clashes and that led to several key management personnel to doubt him, but his future was secured till 1996, the duration of his contract. He left Williams on a high note, winning the 1996 World Championship.
He continued with Arrows and Jordan before ending his racing career in 1999. Following his retirement he entered several business ventures, even owning a BMW and Audi Dealership. He has been occasional commentator for the sport and is actively involved in several charities, especially those for Down Syndrome.