Mushfiqur Rahim (wk) (Bangladesh)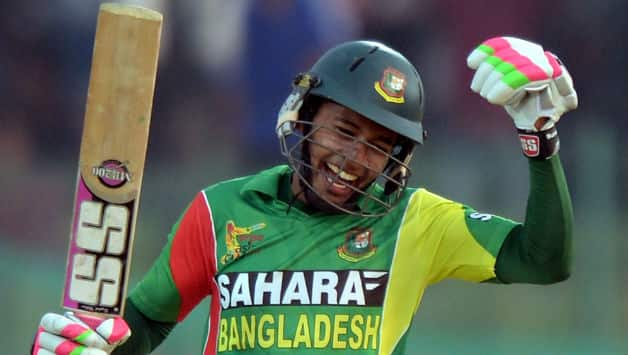 There was a big debate over who should be the wicket-keeper of our XI Dhoni or Rahim? Well Dhoni is possibly the best keeper we have around. But wicket keeping isn't the only thing you expect from your no.6 batsmen. Rahim has had a fluent run with the bat this season scoring 163 runs at an average of 40.8 and a decent strike rate of 77 and after all he is a good keeper too.
Shakib-al Hasan (Bangladesh)
Number seven can sometimes be the most crucial player in your team. You want him to chip in with the ball giving you 5-6 odd overs and sometimes when your strike bowlers are having a bad day you expect him to chip in with all 10. But that's not all you want him to be a pinch hitter when time calls for it and on other days anchor your sinking ship. So who should it be Hardik Pandya? He has been pretty decent with the bat and the ball throughout the tourney or Sakib-al Hasan he can give you crucial over of deceptive spin, be a pinch hitter and anchor the innings and score a beautiful hundred to taking your team across the line like he did against New Zealand. With Ben Stokes already in the ranks as a seam bowling all-rounder, we chose to go with Shakib unarguably Bangladesh' greatest player so far.