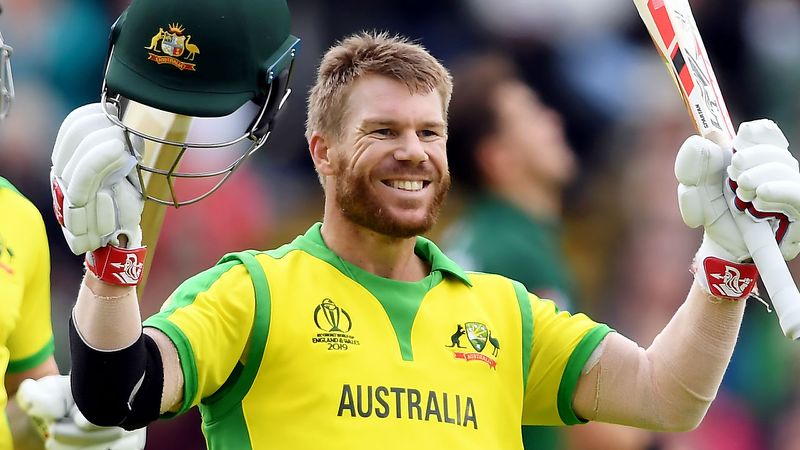 Australia's opening batsman David Warner is enjoying his time in the lockdown by making hilarious Tik Tok videos. The cricketer is quite active on this social media platform and shares his funny videos which sometimes features his wife and daughters too. 
In the view of the coronavirus pandemic, the cricket fraternity had shut down all the tournaments and series across the globe for the past two months. Owing to the present scenario, the chances of everything returning back to normal look slim. More than 5.44M people have been tested positive for this deadly virus while 345K have lost their lives. 
As a result sportsmen are utilizing this free time by doing something fun or by interacting with their fans on social media. David Warner has resorted to the Tik Tok app for his entertainment during the self quartination period. He is very active on this app and regularly posts videos on his Instagram handle. 
In a recent video uploaded by the batsman, he had mixed magic with cricket. Warner magically disappeared from the video as soon as he heard his wife and children returned home. At last, the only visible thing that remains in the video is Warner's bat. 
He posted the video with the caption, "Shadow batting and then you hear the wife and kids are home, bye-bye",  
David Warner is bored of shadow batting
In his other Instagram post, Warner is practicing shadow practice in the backyard of his house. However, it seems that the veteran cricketer is now bored of sitting at home and playing cricket in his backyard. He is eagerly waiting to be back on the cricket field and enjoy some real game of cricket. 
Warner captioned his shadow batting practice video as, "Ok, I am over it now, when can we get back out there. I am bored shadow batting in the backyard Face with tears of joy face with tears of joy," 
Though the social media users aren't very fond of the Tik Tok app, David Warner's videos are well perceived by his fans. His videos are quite fun and sporty.