Red Bull advisor Helmut Marko believes the inclusion of salary caps in F1 could upset a few drivers, including Max Verstappen. Marko hinted at F1 enforcing a limit on driver salaries somewhere down the lines. With the current financial crunch, several team bosses are in favor of implementing a ceiling on drivers' earnings in F1.
 Max Verstappen won't be happy: Marko
After weeks of debating, F1 teams have finally agreed on a limit to the upcoming cost cap. From the 2021 F1 season, the sport will enforce a budget cap on all teams, relating to car development. As things stand, the implemented cost cap will be $145 Million dollars.
However, some teams don't want to stop only at car development. Team bosses are in favor of keeping a check on driver salaries, which play a major role in inflating teams' costs and spending. However, implementing a cap on drivers' earnings will be a lot harder than the upcoming cost caps on teams.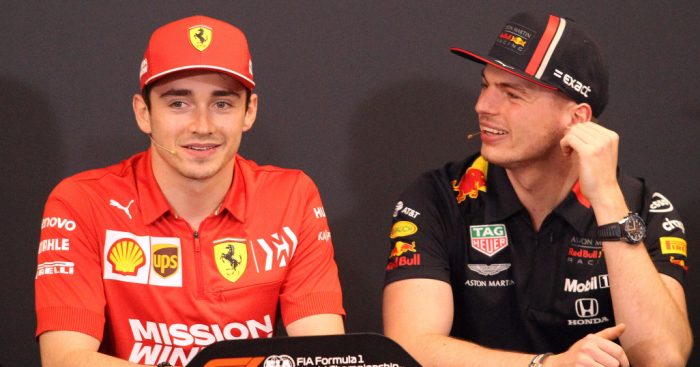 Drivers would have to agree to caps in the first place. A task easier said than done for some of the more well-paid pilots in F1, who draw a very handsome salary. In the event that drivers agree to salary caps, F1 teams would have a major task in deciding one particular limit. There are multiple factors and variables to keep in mind when chalking up a generic salary cap for 20 drivers in F1.
To add to the complexity, some drivers have long term deals. Max Verstappen and Charles Leclerc have multi-year contracts, only adding to the confusion. Nevertheless, Marko expects F1 to implement a salary cap in the foreseeable future. Speaking to ORF, Marko said:
"We now have a budget cap in terms of car development."
"Max will not be happy to hear this"
"but at some point, there will also be a budget cap on the drivers' salaries. This is the next step"
Regulating driver salaries in F1 would greatly help teams in driving down costs. However, many drivers are unlikely to accept a big change especially when it's their salary that's in question.
It'll be interesting to see how drivers respond to F1's next cost-cutting measures.