2. The midfield looks even more packed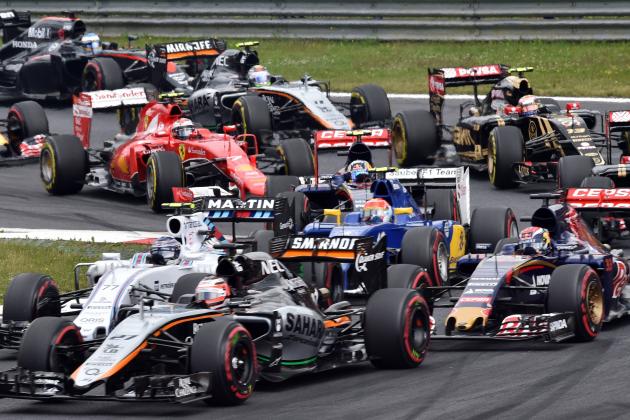 The Season of 2015 didn't give us a lot of battles up at the top, but there was always so much happening in the midfield. With two new players: Renault and Haas, and with McLaren getting a little better (if pre-season comments are to be believed), we will have incredible battles for the top 10 this season.
McLaren have so much to prove. Investors have lost their cool with them already, and it won't be long before Fernando Alonso and Jenson Button do the same. The Honda Power Unit has made some significant gains this season, but whether it is enough to push them at the top of the ladder, fighting Williams or Red Bulls for the top 5, still needs to be seen.
After a horribly frustrating season last year, season 2016 might be the year of 'do or die' for Honda. Currently they're just wasting the talents of two world class drivers who could very well be fighting for podiums somewhere else.
Williams and Red Bull look close to each other and certainly the best behind Ferrari and Mercedes. The two pre-season testing sessions didn't reveal much about their progress in the Winter, but that has always been their case.
Force India, riding high on their success of 2015, will aim to replicate what they did last year – Create a surprise. Their drivers did brilliant last year, and certainly are full of hope and confidence at the moment. Their close competitors this year might be Toro Roso, with their switch to the 2015 Ferrari engine instead of the new Renault engine. Their drivers, Max Verstappen and Carlos Sainz Jr, did wonders last year and exceeded all expectations. Will they be able to do better with a more reliable engine, is something to look forward to.
The most exciting team of this year is definitely the new kid in the block: Haas F1. They have two talented drivers, all the technical support from Ferrari including their 2016 Power Unit and a chassis that they've worked on for more than a year now. They might lack experience right now, which we might see during the first few races, but they should be up and running for points very soon, possibly before the onslaught of the European season.