Cameron Smith Glorifies a Tradition Once Deemed 'Disrespectful' by Jack Nicklaus
Published 07/18/2022, 3:25 PM EDT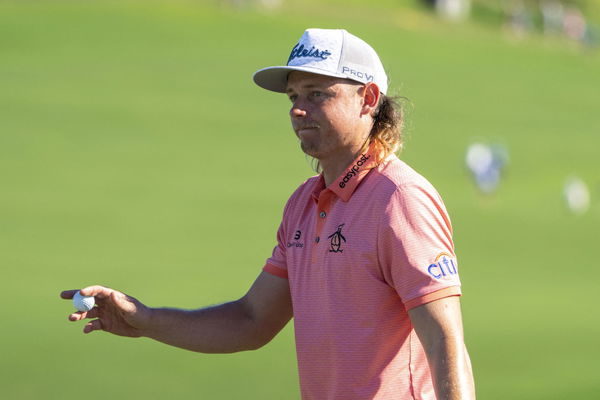 It is a tradition of every British Open to celebrate his victory by drinking beer from the Claret Jug. Even though the 18-time major-winning PGA Tour veteran always hated this tradition, every other British Open champion has celebrated their victory this way! And Cameron Smith is not going to do any different!
"I'm definitely gonna find out how many beers fit in this thing, that's for sure!" The 150th British Open champion didn't think much when he revealed how he would celebrate his victory at St. Andrews. 
ADVERTISEMENT
Article continues below this ad
Notably, most of the former champions have followed this tradition after winning the Claret Jug. While the back-to-back winner Padraig Harrington first drank John Smith's Smooth Bitter from it, the 2013 champion Phil Mickelson chose to drink $40,000 wine. Everyone, including Tiger Woods and Rory McIlroy, has followed this tradition; everyone but Jack Nicklaus.
Why doesn't Jack Nicklaus like the British Open tradition?
"I never put anything in the Claret Jug," Nicklaus once explained why he doesn't like the tradition of drinking alcohol from the Open trophy. "I know it's the Claret Jug," he added. "But I always thought it was disrespectful to be drinking out of it."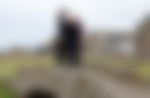 The PGA Tour veteran compares holding the Claret Jug is like holding "a newborn baby." "I never used the Claret Jug for anything other than what it symbolized," he once revealed. "Champion Golfer of the Year."
Jack Nicklaus has won 18 majors throughout his career, a record yet to be broken. And 3 out of them were the British Open. Even after claiming the Claret Jug three times, the golfer claims to not celebrate by drinking alcohol from it. 
Cameron Smith, the path to his first British Open title
ADVERTISEMENT
Article continues below this ad
Smith had played 15 events on the PGA Tour in the 2021-2022 season before winning his first Open and only major title at St. Andrews. In his journey to the fourth major, the golfer has won two other events; the Sentry Tournament of Champions and the Players Championship. 
The Australian golfer played well at the home golf since round 1. He scored 67-64-73 from the first three rounds to enter the final round with a T3 rank. Notably, he was 4-shot short from the field leaders after finishing 54 holes. However, with his incredible 64 from the last 18 holes, Cameron Smith won his first major event. 
ADVERTISEMENT
Article continues below this ad
Although Nicklaus and Smith prefer to celebrate their victories differently, both of them have worked hard to earn them. Which way of celebration do you prefer; Smith's or Nicklaus'? 
Watch This Story: Tiger Woods Deliver Emotional Statement Following Rough Open Championship Outing
Edited By: Anjana Prabhakaran