Top 10: Indian Cricket Dressing Room Moments
7. Dhoni and Yuvraj
Dhoni once exposed that he was called 'Bihari' in his early days of career by Yuvraj Singh.
Even when Dhoni smashed bowlers all over the park for fours and sixes, Yuvraj teased Dhoni that," Fours and Sixes are okay but what matters is winning the match for India".
Dhoni turned out to be the best finisher of the game and for Indian cricket. But Yuvraj didn't rest. He gave him a stern look and said," Test matches are the real challenge where one's strength is tested."
Irritated Dhoni finally asked him, "That's fine but tell me one thing, why are you always so angry?"
Yuvraj split into laughter and told him it was just a prank. They have been best friend since then.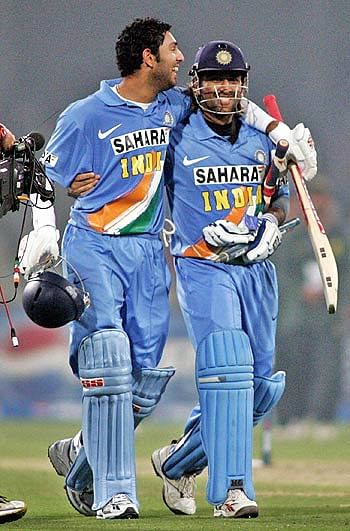 Raghav Jain
Raghav Jain is a cricket content writer at Essentially Sports. He is pursuing engineering from Netaji Subhas Institute Of Technology, Delhi. His interests are reading novels, cricket, quizzing.