Top 10: Indian Cricket Dressing Room Moments
5. Team's Prank on Captain Sourav Ganguly
One fine day the captain Sourav Ganguly walked into the dressing room and was left stunned and saddened. He was accused of having made some nasty comments about his team players in a newspaper. He pleaded to every player that he was guilty and said he'd never make same mistake again. After seeing Harbhajan Singh and Ashish Nehra storming out of the room, he offered to resign from his captaincy. Rahul Dravid could not see his captain look so desperate, hence he blurted out that it was an April's fool prank. "Dada picked up a bat and chased all of us out of the dressing room" said Yuvraj, unable to control his laughter.
"I was more relieved than embarrassed," Ganguly said.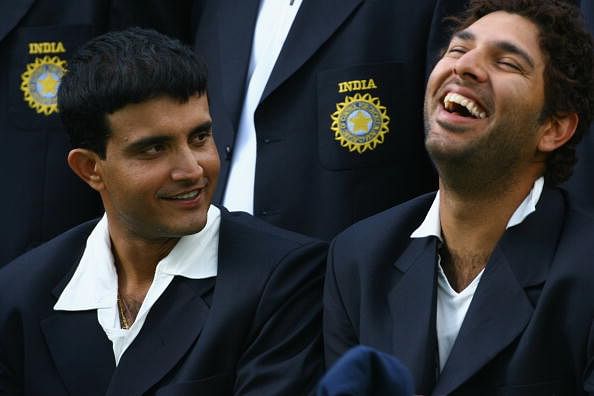 Raghav Jain
Raghav Jain is a cricket content writer at Essentially Sports. He is pursuing engineering from Netaji Subhas Institute Of Technology, Delhi. His interests are reading novels, cricket, quizzing.