Czech Republic Sports Manager and Part-Time Baseball Player Makes History at the World Baseball Classic 2023 in Stellar Fashion
Published 03/10/2023, 7:29 AM EST

Follow Us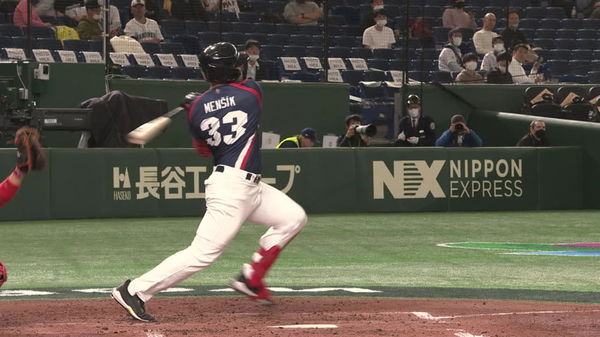 It was China vs the Czech Republic at Tokyo Dome today, and the latter's debut led them to a win. Playing for Pool B in the World Baseball Classic, both teams are facing some intense competition. In addition to team Japan, which has historically proven itself to be a strong competitor, there are also teams like Korea and Australia. But the Czech team, at least, is making some headway as they defeated China 8-5.
This was China's second loss since the WBC started as Japan brutally defeated them 8-1. Another WBC debut, things are not going well for the former team. But Czech fans can rejoice in the meanwhile, because not only did they win but also scored their first homer.
Matej Mensik hits the first-ever home run for team Czech Republic
ADVERTISEMENT
Article continues below this ad
The star of the day, Matej Mensik, just made history. Mensik, who isn't even a full-time baseball player, left fans in awe as he hit a long ball in the third inning, deep into the stands left of center field. Fans couldn't cheer loudly enough and clapped for their team.
FOX Sports posted a clip on Twitter where Mensik hits the ball and China's catcher drops it even after the catch. That gives Mensik enough time to finish running his bases and he later high-fives his teammates. All the while, fans for this iconic moment for the Czech team.
ADVERTISEMENT
Article continues below this ad
What's next for the Czech Republic in the World Baseball Classic?
Following their win against China, the Czech team is set to compete against the mighty Japanese team. With the likes of Shohei Ohtani and Yu Darvish on their roster, the Japanese team has a strong chance of winning. With their opening day win against Team China, they will now play against Korea, who lost to Australia.
ADVERTISEMENT
Article continues below this ad
The winning team performed incredibly and this victory may just make them eligible for the 2026 edition of the World Baseball Classic. Since there are five teams, only the top four will be eligible for the next tournament. The fifth will have to pass a qualifying tournament. There's no telling what the future will hold and fans certainly can't stop rooting for their favorite teams. Japan vs Czech Republic, who do you think will score the win?
WATCH THIS STORY – 5 Movies For Every Baseball Fanatic
Edited By: Abhishek Kumar