WATCH: When NASCAR Superstar Kyle Busch Stunned WWE Star R-Truth For the 24/7 Title
Published 12/04/2020, 1:18 AM EST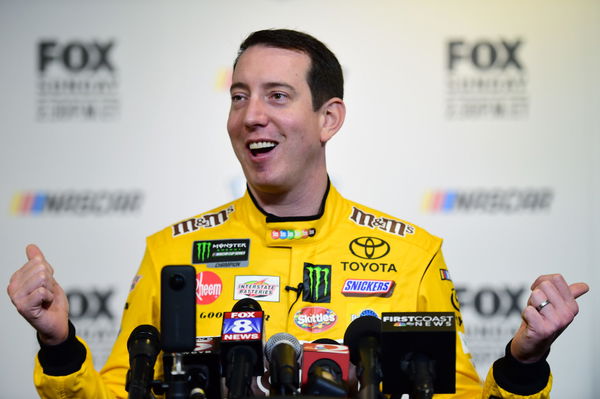 ---
---
Back in 2019, Kyle Busch had just clinched the Cup Series title. However, he also went on to win another title in another sport. To be precise, he appeared on a segment of WWE 24/7 on Monday night. With Michael Waltrip in his corner, the Joe Gibbs Racing driver defeated Ron 'R-Truth' Killings.
ADVERTISEMENT
Article continues below this ad
Initially, Busch and Waltrip were guests on the program. After R-Truth won his belt, the two went out to congratulate him for his victory. However, there was soon to be a twist to the tale, when Waltrip suddenly unveiled a referee shirt.
A flummoxed R-Truth was pretty much taken aback, and that was when Kyle Busch struck. Busch sneaked up behind him and blind-sided him.
ADVERTISEMENT
Article continues below this ad
Busch then proceeded to pin R-Truth, while Waltrip started the countdown and awarded the win to his fellow NASCAR driver.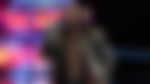 R-Truth made sure Kyle Busch did not keep the belt for long
However, R-Truth regained his title, after Waltrip became a turncoat. Apparently, the wrestler regained his belt on the very same night that Kyle Busch stole it from under his nose.
Waltrip took on the role of referee once again, and this time Kyle 'Rowdy' Busch lost in a straight fight.
ADVERTISEMENT
Article continues below this ad
Of course, he did get that cheap shot, Busch milked the win for all it was worth. He pretty much oversold it by celebrating with his title belt and the NASCAR trophy. His 2019 Cup Series crown was his second ever Cup title after the maiden triumph in 2015.
With this WWE 24/7 win and loss, Busch became the first person to win the belt for the shortest amount of time. However, there was a second twist to the tale, when Kyle's son Brexton Busch grabbed the belt from a distracted R-Truth and bolted.
Now, Kyle Busch is simply enjoying the 2020 offseason. After some much-needed rest and relaxation, he will be hard at work, preparing for the 2021 season.
ADVERTISEMENT
Article continues below this ad