Bruce Arians Adamant that He 'Never Said Anything Bad about Bill Belichick'
Published 02/16/2021, 5:51 PM EST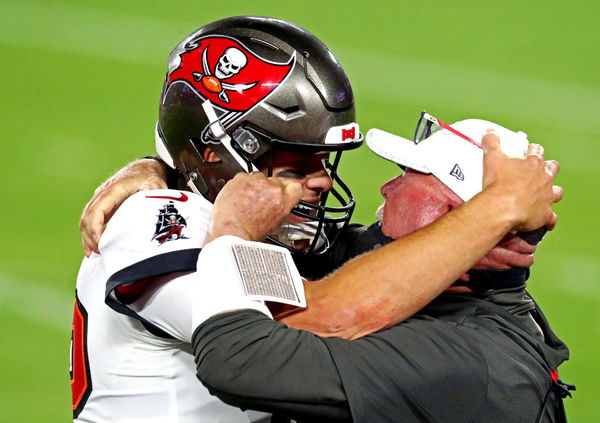 Tom Brady arrived in Tampa Bay with a huge responsibility on his shoulder. 20 years and 6 Super Bowl titles later, the veteran quarterback won almost everything there is to win in the NFL.
He could have easily decided to call time on a career and retire as one of the greatest athletes to ever step onto a football field. But that's not what TB12 is all about.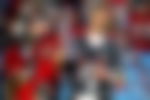 At 43, Tom Brady decided he wanted a new challenge. He signed a 2-year deal with the Bruce Arians-coached Tampa Bay Buccaneers. And within a span of 12 months has already led his new team to a Super Bowl title.
ADVERTISEMENT
Article continues below this ad
This was Brady's 7th Championship ring, his first without former New England Patriots coach Bill Belichick. Throughout the season there were a lot of reports talking about how Brady was desperate to prove his former coach wrong and come out of Belichick's shadow. But here's what Buccaneers HC Bruce Arians has to say on the whole Brady-Belichick debacle.
Bruce Arians opens up on his relationship with quarterback Tom Brady
Bruce Arians did a fantastic job with the Buccaneers in 2020. While under severe pressure to win major honors, Arians managed to get the most of his group of star-studded speedsters. But at no point did he do it to prove a point to another coach.
BA maintains that Brady's acquisition had nothing to do with coach Belichick. Instead, Brady just wanted to try things differently.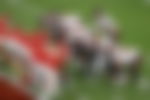 ADVERTISEMENT
Article continues below this ad
"I think his competitive spirit is so strong that he wanted to do it. He wanted to show people. I've never said anything bad about Bill Belichick; I know everybody tries to say I do.
"His record speaks for itself. He is probably the greatest one ever. But I think [Brady] wanted to try a different way," Arians said via JoeBucsFan.
With multiple players on short-term deals, the Buccaneers face a tough task to put together a franchise that is strong enough to defend their Super Bowl title.
ADVERTISEMENT
Article continues below this ad
But if anyone can manage to pull off this feat, it's Brady and coach Arians. Keep your eyes on this space for more.