Nick Kyrgios
Nick Kyrgios 2021: Net Worth, Salary and Endorsements
Australian tennis player Nick Kyrgios was first thrust into the limelight when he defeated Rafael Nadal in 2014 at Wimbledon. As a result, he became the first male newcomer to reach the Wimbledon quarter-finals since Florian Mayer in 2004.
However, Nick Kyrgios has been fined several times in his career by the ATP. In one of his meltdowns at the Cincinnati Masters 2019, Nick Kyrgios was fined $113,000 for five different instances of unsportsmanlike conduct by the ATP.
During the match with Karen Khachanov, Kyrgios was penalized with a point for unsportsmanlike conduct and was fined $20,000. He was also fined $3000 for leaving the court without the permission of the Chair Umpire and was deemed to have gone to the washroom.
ADVERTISEMENT
Article continues below this ad
However, he didn't go to the washroom and instead went and smashed his racquets inside the locker room.
His unsportsmanlike conduct took place on four different occasions and the Australian has been fined $20,000 for three of them and $5,000 for the remaining one.
Nick Kyrgios also used obscene language on the court, for which he was charged with $5000 and had to pay $20,000 for verbal abuse.
In total, the Australian has been charged with a hefty amount for unsportsmanlike conduct.
He has also been accused of verbal abuse and unsportsmanlike conduct by much of the media and former tennis players, including John McEnroe.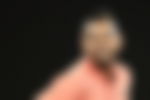 On-court Achievements
Kyrgios' resumé comes with a grand total of six ATP titles. He claimed six titles in 2016, in Marseille, Atlanta, and Tokyo. All his victories were on hard courts. Kyrgios was the finalist at Cincinnati Masters 2017.
Kyrgios won his maiden title on home soil at the 2018 Brisbane International. His other two ATP titles have come in Acapulco and Washington D.C.
Kyrgios' best Grand Slam results are at the 2014 Wimbledon and 2015 Australian Open. At the French Open and US Open, he has not progressed farther than the third round.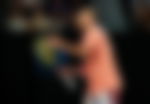 Nick Kyrgios' form leading up to the 2021 season
Kyrgios' 2020 season began with an impressive run to the ATP Cup semi-final with Australia. He then lost in the fourth round of the Australian Open to Rafael Nadal.

Kyrgios' last appearance in 2020 came in the first round in Acapulco, even before the lockdown. However, he could not finish the match due to injury.
Kyrgios did not play a single event since then due to the coronavirus pandemic. Off the court, he was involved in various arguments with fellow ATP players on social media.
Kyrgios ended the 2020 season ranked no. 45 in the world.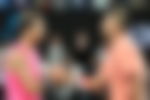 Personal life
Kyrgios has reportedly dated WTA players, Ajla Tomljanovic and Anna Kalinskaya. Currently, he is in a relationship with Chiara Passari.
Nick Kyrgios: Net worth 2021
Kyrgios has accumulated prize money worth $8,557,848 so far in his career. He has an estimated net worth of $8 million.
Nick Kyrgios' Endorsements 2021
The mercurial player has had endorsement deals with numerous companies. This includes the likes of Yonex, Nike, and Beats.
However, underwear brand, Bonds ended their association with Kyrgios in light of his 2015 controversies. Similarly, Malaysia Airlines terminated its partnership after Kyrgios' suspension and fined for 'tanking' in the 2016 Shanghai Rolex Masters.
Currently, Kyrgios endorsement deals include Nike, IMG, Yonex, Beats, and Global Sporting Connections.
He is also a founding member of the website, PlayersVoice.
Foundations and Charity Work
Despite his bad rap sheet, Kyrgios has indulged in charitable activities. Kyrgios pledged his support for the victims of Hurricane Maria in Puerto Rico. He also pledged his support to the Elena Baltacha Foundation in 2015.
In early 2020, Kyrgios also led the efforts of certain tennis players to raise funds for those affected by the Australian bushfires.
The Australian launched the NK Foundation to provide sports facilities to underprivileged and disadvantaged youths.
ADVERTISEMENT
Article continues below this ad
How to contact Nick Kyrgios?
Instagram - Nick Kyrgios 
Twitter - @NickKyrgios
ADVERTISEMENT
Article continues below this ad
| | |
| --- | --- |
| Age | 25 |
| Marital Status | Unmarried |
| Spouse | None |
| Residence | Canberra |
| Nationality | Australia |
| Endorsements | Yonex, Nike, Beats, IMG, Global Sporting Connections |