Bhuvneshwar Kumar
Bhuvneshwar Kumar Biography
Bhuvneshwar Kumar is a 29-year old bowler who is one of the country's top pacers. He made his national debut in 2012 for the T20 and ODI teams and 2013 for the Test team.
In his debut series in Test cricket, Bhuvneshwar Kumar bagged 6 wickets in four matches and even set the record for the highest score by an Indian number 10 on debut with 38 runs.
In T20 cricket, he made his debut against India's arch-rivals, Pakistan. There, he picked up 3 wickets for 9 runs in just 4 overs at an economy rate of 2.25.
ADVERTISEMENT
Article continues below this ad
Meanwhile, in ODI cricket, he snatched a wicket on the very first ball. Once again, their hapless opponents were Pakistan.
IPL Career
Bhuvneshwar Kumar made his IPL debut in 2009. Then, a 19-year old, he kicked off his career with the Royal Challengers Bangalore. Bhuvneshwar Kumar stuck with them for IPL 2010 before moving to Pune Warriors India in 2011.
The Meerut-born pacer remained with the side until 2013 when they dissolved. Now, Kumar has moved to the Sunrisers Hyderabad for the next stage of his IPL career.
Though he signed for RCB in 2009 and 2010, he was not seen on the pitch until his Pune days. In 2011, he had very few chances to shine, but made it count with 3 wickets from four matches.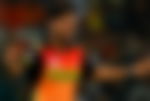 ADVERTISEMENT
Article continues below this ad
It was only in his Hyderabad career when Bhuvneshwar Kumar witness an upsurge in his career stats. For three straight years, Bhuvneshwar Kumar registered more than 15 wickets in his stats.
It was only in 2017 that Bhuvneshwar Kumar and his bowling peaked. That year, he took a haul of 26 wickets in 14 matches, which amounted to nearly two wickets per match.
IPL 2019 Expectations
ADVERTISEMENT
Article continues below this ad
Now, in IPL 2019, he has been retained as the star bowler. In addition to that, he is also the vice captain of the team. Bhuvi will undoubtedly lead the pace attack in IPL 2019.
Bhuvneshwar Kumar News Feed
---
---
---
---
---
---
---
---
---
---