David Warner
David Warner Biography
David Warner has had a fairly long cricketing career, debuting in first class cricket in 2009 for the ODI and the T20 national team. Two years later he kicked off his Test career for the Australian team.
For his T20 debut, David Warner became the first man to play for Australia without a first-class match experience, a record in itself.
However, his blossoming career has been mired in controversy. David Warner has often been described a 'thuggish' on the field. In 2013, he was accused of physically assaulting England player Joe Root. In the same year, he had an on-field altercation with the South Africa A wicketkeeper.
ADVERTISEMENT
Article continues below this ad
In 2018, he was involved in yet another alternation, again during a South Africa game. But the biggest one yet was in the same year when he and skipper Steve Smith were embroiled in a ball-tampering scandal. He was the vice captain of the Australia team at the time and was forced to step down along with Smith.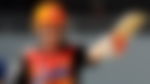 IPL Career
David Warner entered the IPL in 2009, playing for the Delhi Daredevils. He remained with the Delhi side until the 2013 season and had a top score of an unbeaten 109*.
ADVERTISEMENT
Article continues below this ad
A year later he was signed by the Sunrisers Hyderabad and has played for them ever since. David Warner has proven to be quite the asset for the Sunrisers and is an explosive batsman.
He boasts of a strike rate of 143.10 at an average of 41.67. The Australian batsman even boasts of a high score of 126, set in 2017. He and Steve Smith voluntarily pulled out of the IPL in the wake of their ball-tampering saga
IPL 2019 Expectations
ADVERTISEMENT
Article continues below this ad
Now, David Warner enters IPL 2019 with a clear conscience and his explosive batting nature intact. Sunrisers skipper, Kane Williamson will be hoping that his Aussie neighbour delivers the goods.