Dinesh Karthik
Profile
The 33-year old has been with the Indian Cricket team since 2004. He made his Test and ODI debut in 2004 and T20 debut in 2006.
Dinesh Karthik has often been praised for his wicket-keeping skills and even shared glove duty with MS Dhoni on the national front.
IPL Career
ADVERTISEMENT
Article continues below this ad
Dinesh Karthik was involved in the IPL right from its inaugural season. At that time, he was with the Delhi Daredevils franchise in the role of a wicket-keeper.
He remained there through 2009 and 2010 until the Kings XI Punjab snapped him up. Since then, he has been shuttling between a few teams until IPL 2019.
Following his Punjab stint, he was with Mumbai Indians for 2 years. Then, in 2014, Dinesh Karthik was back in Delhi for another year before being roped in by Royal Challengers Bangalore.
In 2016, the Gujarat Lions were the next team to acquire his services. He stuck around for another 2 years before he joined the Kolkata Knight Riders for 2018 and appointed skipper.
Now, for IPL 2019, Dinesh Karthik has been retained and will captain the side once more.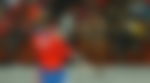 ADVERTISEMENT
Article continues below this ad
Expectations for IPL 2019
Going into the current IPL season, the KKR team is fairly strong and Dinesh Karthik is a capable leader. The Knight Riders are also no strangers to winning the IPL.
They have already sealed the title twice and will be going for Number 3. The last two titles were won under the leadership of Gautam Gambhir. Now, the Knight Riders will be looking towards Karthik to emulate that performance for IPL 2019.
ADVERTISEMENT
Article continues below this ad
Dinesh Karthik actually boasts of an impressive strike rate of 128.60. He has even amassed 3403 runs during his IPL career. The 33-year old even smashed 87 sixes in all, with the most coming in 2018, with 16 sixes.