Rashid Khan
Rashid Khan Biography
Rashid Khan is a 20-year old bowler hailing from Afghanistan. He first burst onto the scene in 2015 for the ODI and T20 national team. Since then, his career has been on the upsurge and even took over as T20I captain.
Then, in June 2018, he was drafted into the Test team. Though he got battered on his debut against India, Rashid Khan managed to garner 5 wickets against Ireland.
IPL Career
ADVERTISEMENT
Article continues below this ad
In 2017, Rashid Khan was brought into the IPL fray by the Sunrisers Hyderabad for 4 crores. That year, he showed why he was an in demand player and impressed with the ball.
In his debut season, he picked up 17 wickets in 14 matches with his best figures being 3 wickets for 19 runs. The 20-year old also had a bowling economy of 6.62 that year. In the following year, he was at it again and had identical best figures of 3 wickets for 19 runs.
Rashid Khan boasts of an average economy of 6.54 in his two IPL seasons. He also amassed a total of 38 wickets during those two years.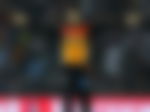 IPL 2019 Expectations
ADVERTISEMENT
Article continues below this ad
Now, Rashid Khan has been retained by the Sunrisers Hyderabad for a third season. He has been a valuable asset for the Sunrisers.
With regard to bowling style, he does not possess a big turn of the ball. Instead, he tends to bowl quickly in order to put the batsmen under constant pressure. This kind of action resembles the bowling style of Shahid Afridi. Incidentally, Afridi happens to be Khan's bowling idol.
Rashid Khan also possesses a massive trump card, namely his googly. When he bowls that googly, he does so with deadly accuracy.
ADVERTISEMENT
Article continues below this ad
Given that Khan has been in terrific form in the last two editions, he will surely deliver in IPL 2019. Also, the fact that he is young, is an added bonus.