Sanju Samson
Sanju Samson Biography
The 24-year old hails from Thiruvananthapuram, Kerala. So far, he has only broken into the national team's T20 side, in 2015. Naturally, Sanju Samson's ranking is not given, owing to the limited game time
Sanju Samson was part of the Kerala U-13 cricket team and even captained the side. In his debut match he notched up an impressive century. Since then, he went on to rack up 4 centuries in 5 South Zone Under-13 tournament matches.
Soon, his exploits were noticed and Sanju Samson was selected to represent Kerala in the Ranji Trophy at the age of 15.
ADVERTISEMENT
Article continues below this ad
IPL Career
Sanju Samson's IPL debut in 2013 with the Rajasthan Royals. Although his maiden tryst was in 2012 with the Kolkata Knight Riders, he never got any game time.
When Sanju Samson actually got a piece of the action, he impressed right away. In just his second match, Sanju Samson's IPL record consisted on him becoming the youngest player to score a half century.
Owing to his impressive efforts, the Rajasthan Royals placed 3rd in the IPL that year. As an added bonus, Sanju Samson was even named the best young player in the tournament.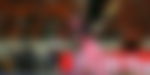 A year later, consistency proved to be key for Sanju Samson but the Royals still missed out on the grand prize.
2015 was a poor year for the youngster as he only registered one 50+ score, and it was in a losing cause.
In 2016, with the Royals banned for their involvement in a corruption scandal, he was snapped up by the Delhi Daredevils.
A year later, Sanju Samson's batting record had another laurel added, second youngest centurion after Manish Pandey.
ADVERTISEMENT
Article continues below this ad
Finally, in 2018, he was reunited with the Rajasthan Royals. Sanju Samson's IPL career was back on track with a score of 92 against Bangalore on the latter's turf.
IPL 2019 Expectations
Sanju Samson is undoubtedly a talented player and will surely be a huge asset for the Rajasthan Royals.
ADVERTISEMENT
Article continues below this ad
Being 24-years old, Sanju Samson's career will more than likely be a long and fruitful one. Here's hoping that Sanju Samson's IPL 2019 stint is a successful one.