Shikhar Dhawan
Shikhar Dhawan Biography
33-year old Shikhar Dhawan is currently seen as the star player for Delhi Capitals. The Delhi-born man was one of the key players for the national team. Shikhar Dhawan's records include, the fastest ever debut century.
He first made his mark on the Indian team in 2010 with the ODI squad. A year later, he was drafted into the Two team, and finally, the Test team in 2013.
Shikhar Dhawan's ranking is 50th in Tests, 12 in ODIs and 17 in T20 cricket.
ADVERTISEMENT
Article continues below this ad
IPL Career
He was quite an expensive man during the IPL 2019 auction. In fact, Shikhar Dhawan's auction price in 2018 was Rs 5.2 crore. Kings XI Punjab won the bid, but the Sunrisers used their Right to Match card and reclaimed him.
Shikhar Dhawan's IPL career actually kicked off with the then Delhi Daredevils. Then, in seasons 2 and 3, he became a Mumbai paltan before moving to the Deccan Chargers for IPL 4.
After the Deccan Chargers folded, he was drafted into the newly-formed Sunrisers Hyderabad. As an added bonus, he even captained the side, although it only lasted a year.
He would remain with the Sunrisers right up till 2018, before a return to Delhi in a trade deal.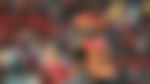 Expectations for IPL 2019
ADVERTISEMENT
Article continues below this ad
Shikhar Dhawan's batting prowess in well-known and he can be deadly, especially when playing as an opener.
The Delhi team are undoubtedly lucky to acquire his services and he will be a valuable asset to them.
He does have one triumph under his belt, in helping skipper David Warner guide the Sunrisers to glory. The team actually managed to win the IPL crown in 2016, owing to Dhawan's performance with the willow playing a prominent role.
ADVERTISEMENT
Article continues below this ad
In last year's IPL, they were agonisingly close as they lost to Chennai Super Kings in the final.