Shreyas Iyer
Shreyas Iyer Biography
Mumbai-born player Shreyas Iyer's IPL 2019 career kicks off with strong backing from the owners and team management, as he resumes the season as skipper of Delhi Capitals.
Shreyas Iyer is 25 years old as he gets into the season, with a bright career appearing in front of him. He also has adequate opportunities in IPL 2019 as the consistent number 3 batsman this year.
Since 2017, during which he made his debut for India in ODIs, T20Is and Test Matches, his career has been on the rise with some notable performances both at the international and domestic level
ADVERTISEMENT
Article continues below this ad
Shreyas Iyer's 2019 IPL contract and salary stands at Rs 70 million, a significant rise from 2017, which is reflective of the promise he has shown over the years for his home franchise It is a sharp contrast to what he was paid in his early IPL career, which was Rs 26 million.
IPL Career
Shreyas Iyer's IPL debut came in 2015 for the Delhi Daredevils. He was roped into the side for a sum of 2.6 crores. That year, he became the most expensive uncapped player.
Since then, he has remained with the Delhi side in 2016 and 2017. Last year. he was ultimately rewarded with the Delhi captaincy and led the side to five wins that year. Though it was a disappointing campaign for Delhi, Iyer still still had the honour of being the youngest captain, at the age of 23 years and 142 days.
He proved that the notion did not get into his head, when he smashed an unbeaten century in the opening game.
Now, after the team has been renamed, Delhi Capitals, his services have been retained. Even better, he is leading the side once again, but will their fortunes be different this time around?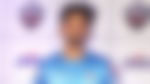 ADVERTISEMENT
Article continues below this ad
Expectations for IPL 2019
This season, there are a lot of expectations riding on the Delhi. After so many years of poor results, fans and the team owners are hoping for a new dawn.
For the past few IPL seasons, Delhi have been up and down the order. For every success in 2008, 2009 and 2012, they undid all that effort in the remaining seasons. But will that change this year? With new recruit, Shikhar Dhawan on their side, Delhi will be even stronger.
ADVERTISEMENT
Article continues below this ad
In all, Iyer has made an appearance in 47 career matches in IPL. Regarding Shreyas Iyer's records, he has amassed 10 half centuries to his credit. Interestingly, Shreyas Iyer's ranking is unknown, owing to the limited number of international games played. However, in IPL, he has struck 54 sixes to his name, with 21 of them coming in 2015 and 2018. How Shreyas Iyer's IPL 2019 campaign will pan out, is anybody's guess.