Sunil Narine
Sunil Narine Biography
Sunil Narine is another excellent player and one of Kolkata Knight Riders' biggest weapons. The spinner has mostly plied his trade in T20 and ODI cricket.
He debuted for the West Indies in 2011 for ODIs and in 2012 in T20 cricket. During his debut ODI series, he helped guide the Windies to a 16-run victory.
Sunil Narine is notorious for being a mystery bowler and can outfox opponents with his variations. He is also quite a decent batsman as well, especially in recent years.
ADVERTISEMENT
Article continues below this ad
However, he has often been reported for suspect action with regard to his bowling.
IPL Career
Sunil Narine made his IPL debut for the Kolkata Knight Riders. Needless to say, he made an almost instant impact. He bagged a total of 24 wickets including a fifer. Till date, it remains his best figures, having only conceded 19 runs.
A year later, Sunil Narine kept his moniker of mystery spinner as nobody could crack his code. He ended the 2013 season with 22 wickets under his belt and an economy of 5.46. 2014 saw him keep up that form, with 21 wickets and an unsolved mystery.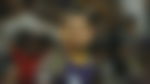 However, 2015 seemed like an off season for him, as he only ended up with 7 wickets. However, he can be forgiven as Narine only played 8 matches.
ADVERTISEMENT
Article continues below this ad
But since then, he was never crossed the 20 wicket mark at all. Th highest had ever achieved was 17 wickets in 2018.
On the batting front, he only began to properly contribute from 2017 onwards. He has a high score of 75 runs with three half centuries to his credit.
IPL 2019 Expectations
ADVERTISEMENT
Article continues below this ad
Whatever the case, Sunil Narine has always turned up when the Knight Riders need him the most. Skipper Dinesh Karthik knows that the West Indian will be the one to lead his bowling attack.