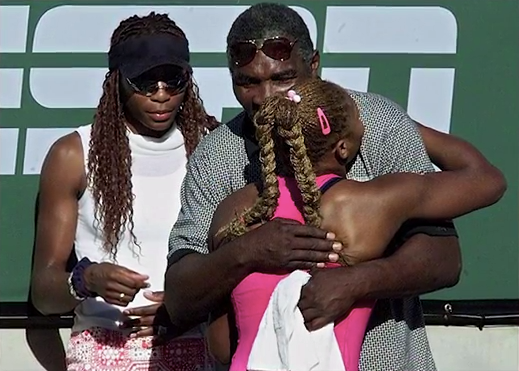 The story of Serena Williams and Indian Wells 2001 is one of the darkest episodes in tennis history. A lot of political and cultural questions about tennis that had been buried deep inside the lustre and relatively less controversial history, were laid bare amidst a ruckus display of explicit racism by the crowd on that infamous day.
The story goes like this. Serena and Venus were dominating the world of tennis in those times. Coming from a country like the USA, where race had always been a sensitive question, Serena and Venus had overcome not just the questions of merit but other structural obstacles that any person of colour has to go through in America.
Slowly, they were becoming the role models for any person of colour that dreamt of making it big. The two sisters competing against each other on the court was always a beautiful sight for fans. However, the fans at Indian Wells were deprived of that pleasure.
Serena and Venus were supposed to collide in the semi-finals. However, Venus made a last-minute pull out citing an injury. The fans were understandably unhappy.
Know More – All You Need To Know About The Friendship Of Serena Williams And Meghan Markle
However, the way they chose to ventilate their displeasure would put a dark blot on the tournament and tennis. Serena would go on to face Kim Clijsters in the finals. However, the moment she made it the court, she was enveloped by a chorus of boos. In fact, Venus and her father sitting in the crowd were also subject to jeers.
We wish that was the end despite how bad it had already become. The crowd faced allegations of screaming racist epithets at the Williams family. Their overwhelmingly white compensation didn't help things.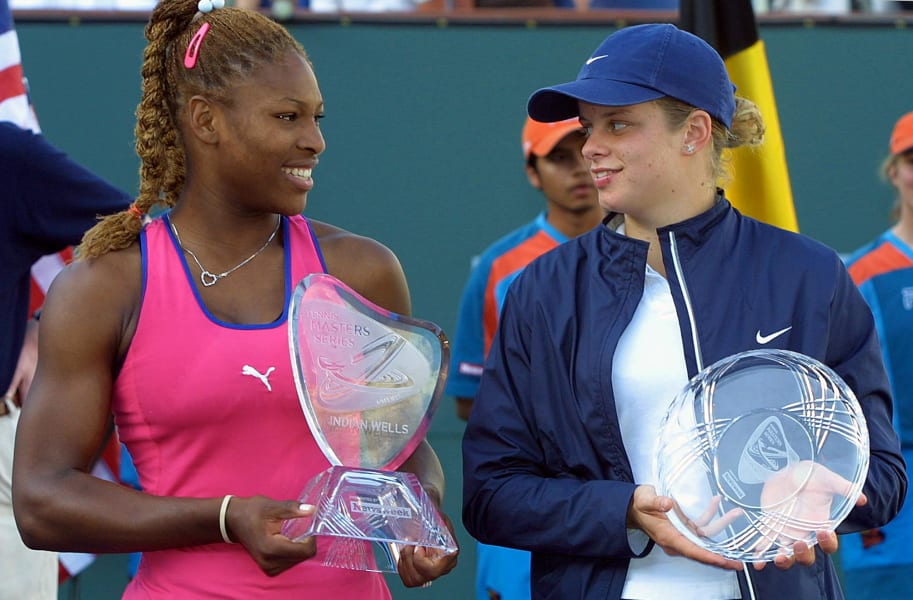 "I definitely didn't need them" – Serena Williams
The American legend would go on to speak about this incident multiple times.
"I remember the whole stadium – it was 99% white people and they were all booing. It was racial slurs used, it was loud, it was like this echo, it was so loud I could feel it in my chest."
Serena was barely 19 years old. Of course, this devastated her to the extent that her finals victory would become meaningless.
"I was just a teenager and I just couldn't understand, why? It was a horrible feeling to have to live through. I remember driving home and just crying the whole way. Meanwhile, I'm holding the winner's trophy. I would never go back, Indian Wells clearly didn't need me and I definitely didn't need then."
Serena and Venus would go on to abandon the tournament altogether. Over the years, both of them recounted the memories of that horrific day. Serena would go on to have more controversial moments because of her famous temper.
The controversial Serena
Her frequent skirmishes with officials often became great fodder for the media. However, the criticism in itself remained controversial. There were more than a few people who believed that her identity as a woman, more so a black woman, made it easy for the white-dominated media to label her as disrespectful and hysterical.
"You know we never fit that mould. People think she is controversial, but I think her colour/race has a lot to do with it." – Serena's mother once said about the constant allegations on her daughter of being controversial.
Serena herself thinks that her racial identity makes her a soft target.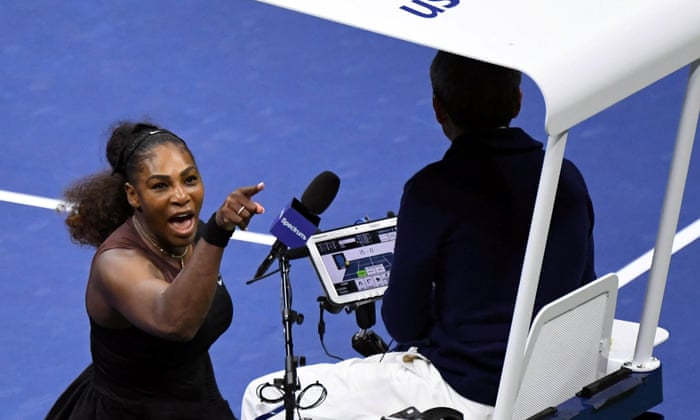 "I don't feel like I'm a controversial player at all. I don't know maybe because I'm black and I must be controversial and I like drama. Black girls must like drama, right?"
Instead, Serena thinks that even her normal moments of intensity are blown out of proportions. There are many people who break their racquets in their frustration. However, Serena is presented like a deviant if she does it.
"One slip up and it's just like, Oh she's crazy. I feel like I'm just an intense player, I play with my heart out."
Serena's sister Lyn would go a step further and claim that the white media just couldn't digest the success of a black woman.
"You hate her for one incident or because she's great and you don't wanna see a woman and someone of colour, great!"
Taking a cue from Nelson Mandela and returning to the Indian Wells
Serena had determined that Indian Wells would never be a part of her destiny. However, life had other plans. She revealed the story of how the great anti-apartheid leader Nelson Mandela would show her the way.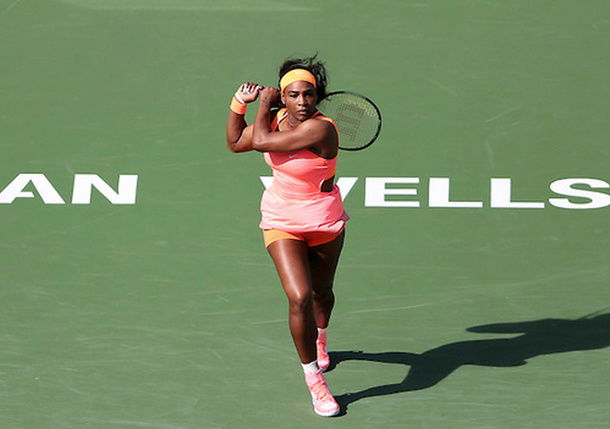 Know More – London Olympics 2012: The Golden Run Of Serena Williams
"Honestly, I never never thought I would go back to Indian Wells. And then I was on this trip to Africa and I met Mandela. What really struck me was he was in jail, you know, for the prime of his life. His family, his kids, he didn't get to see them grow up. And not only did he forgive the people that jailed him, but, you know he became friends with them. He didn't hold a grudge against them. Then I thought about it and I realized that it's better to truly, honestly, wholly forgive by going back. I was terrified."
Serena made her triumphant return to a great welcome by the Indian Wells crowd. There were tears all around – in the eyes of her and her supporters. Serena had come full circle and she would become the warrior of tennis against racism and discrimination.