CM Punk Believes WWE Wasted Years Trying to Promote Roman Reigns as the Top Baby Face of the Company
Published 06/08/2021, 10:15 AM EDT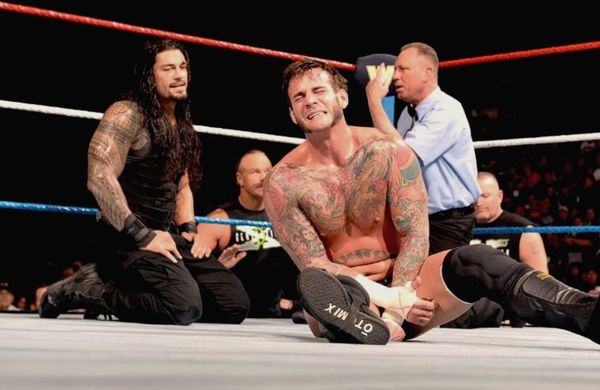 ---
---
WWE knows when to portray someone as babyface and when to switch them to the dark side. But sometimes, it takes a bit of trial and error to hit the right spot. Therefore, with Roman Reigns, the company had to really think it through before making him heel.
ADVERTISEMENT
Article continues below this ad
Now, CM Punk has provided his insight on the situation. He believes that this is one time WWE has hit the bull's eye.
In fact, the way The Tribal Chief conducts himself inside the ring proves that the company has done something good with Reigns.
ADVERTISEMENT
Article continues below this ad
"Being a fan of pro wrestling is kind of the genesis of being creative. But, I think a lot of the times, the best stuff, you just kind of gotta go with the flow of it, you know? And I'll use Roman Reigns as an example, because if we're talking about good stuff, if the WWE does anything good, this is the one thing that they're doing right is Roman Reigns. His character work, his in-ring stuff, it's all great."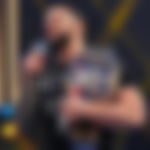 However, Punk believes that the company could have come up with it sooner. They tried to portray Roman Reigns as babyface, and that backfired. Regardless of his performance, Reigns couldn't make his mark the way he's doing it now.
"I feel like classic WWE, they're always five years, ten years late. This is something that they should've done originally. Because they tried so hard to get this guy over as a babyface. And they gave him x amount of Mania main events. And they're just like, 'This is the guy, this is the guy, this is the guy'. He never really had his moments until now. Maybe he needed that adversity. And that backlash to finally be this guy but this is the one thing they're doing right because what can you say bad about what Roman Reigns is doing right now?"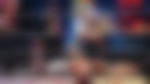 Watch This Story: Best Moments From WrestleMania 37
CM Punk showered Roman Reigns with praise
ADVERTISEMENT
Article continues below this ad
Punk has criticized WWE and Superstars in the past, but he has a lot of praise for Reigns. During the interview, he revealed that Reigns is the full package, and that he is exactly where he belongs.
"He's far and away the best guy they have. And when you talk about storylines, in-ring work and all that stuff, right now, he's the total package so he's exactly — like for the first time in his career and I'm not being mean to Roman Reigns, I just feel like he's finally where they pushed him to be. It just took a minute, you know what I mean?"
Currently, Roman Reigns is working with his cousins, The Usos, who are trying hard to become seven time tag team champions on SmackDown.
ADVERTISEMENT
Article continues below this ad