"F1 Just Turned Into WWE": Fans Make Bold Claim After Max Verstappen's Miami Grand Prix Entrance
Published 05/09/2022, 3:00 AM EDT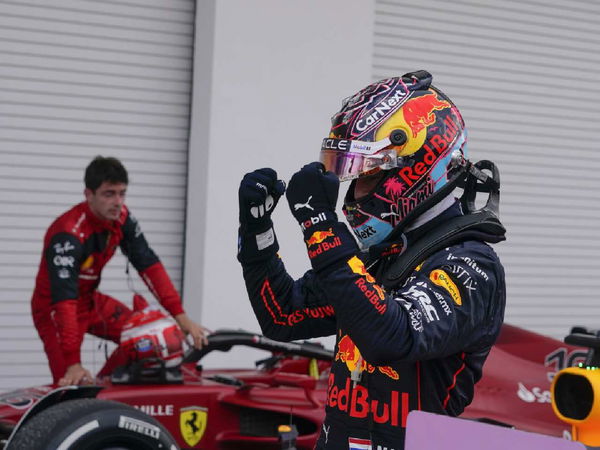 The Grand Prix has touched down in the United States. The Inaugural Miami Grand Prix opened a new chapter in F1's history and is now celebrated among other sporting events like WWE, NBA, NFL, and NASCAR. Moreover, the land of sugar sand beaches, palm trees, and neon red glow hosted the event in all its splendor.
ADVERTISEMENT
Article continues below this ad
Notably, Red Bull Racing's reigning champion Max Verstappen won the first-ever Miami Grand Prix, exerting his lead over Ferrari's Charles Leclerc and delivering an enthralling performance. However, after victory, something happened that is unusual in F1; a line of cops escorted the champion with motorcycles. But this wasn't a first for a vast majority of F1's American fans who have seen it somewhere else already.
ADVERTISEMENT
Article continues below this ad
From an F1 fan's perspective, Miami GP felt a little dramatic, where the winner Max Verstappen was escorted to the podium by police personnel on motorcycles. However, for WWE fans, who've seen the same in WWE, it's hilarious how such a move is mirrored in an entirely different type of sport. But the so-called Americanization comes from the aim of hyping up the special event.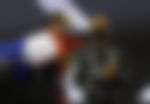 More interestingly, the drivers on the podium wore baseball helmets while waiting for their national anthems and awards. The staging paid tribute to the legendary quarterback of the Miami Dolphins by setting it in front of his statue. Nevertheless, the fans on Twitter could not help but react to the odd incidents of the Miami Grand Prix.
F1 fans reacting to the odd police escort to Max Verstappen and podium helmets
A formula one podium is like a holy place in the sport. Even though F1 now has new American owners, Liberty Media, who have really geared up the promotions via Netflix documentary series, fans could not agree with the changed customs in the Hard Rock stadium. As for WWE, it's a decoration for many grand events including WrestleManias, and even just regular Monday Night RAW, to bring cops and motorcycles alongside other drama.
''Am I watching the Miami Grand Prix or WWE Raw right now? #F1," one fan wrote on Twitter. Many condemned that Verstappen's victory over Leclerc in P2 and Carlos Sainz in P3 just ended up a joke when the police escort and podium show kicked in. Also, it felt like F1 was advertising other sports to its own fans.
ADVERTISEMENT
Article continues below this ad
"After all the show finally we got cars"… it seems that is more important all this WWE show that the cars!! Only in US 🤦🏻‍♀️

— Sam V. (@s_vaf) May 7, 2022
ADVERTISEMENT
Article continues below this ad
However, this will not be the last F1 GP in the United States for sure. Next year, it can be in other popular venues, as F1 has already made a $240 million investment for Las Vegas Grand Prix. And given how Miami turned out, the Vegas GP will bring in a more extravaganza for sure.
Watch This Story: Lewis Hamilton Iconically Takes Over F1 Paddock With Dashing Looks in Miami