"I Don't Ever Want to Be That Lonely" – Ric Flair Fires Back at Bret Hart for His Constant Digs at WWE Superstars
Published 05/13/2021, 12:51 PM EDT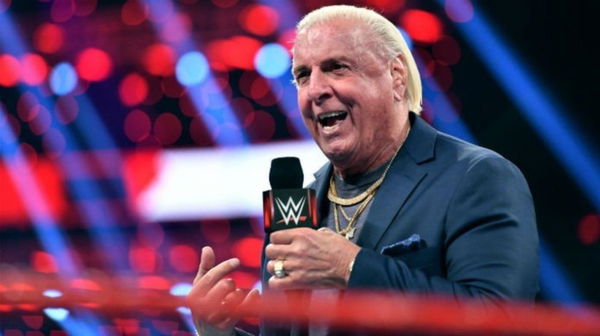 ---
---
Veteran Superstars often give opinions that hits a raw nerve. Recently, it was Ric Flair who questioned Bret Hart's critical analysis of the younger talents in WWE along with commenting on someone new every week.
ADVERTISEMENT
Article continues below this ad
During his conversation with Conrad Thompson, he revealed that he could never bring himself to be in a position similar to Bret Hart's. He doesn't want to come across as bitter when he walks down the WWE building.
"What I do want to do is be able to walk into the building and not have people say, 'God, he's bitter, he's old, and he's gonna continue to knock people. I couldn't live like that. And calling Roman Reigns the next Triple H or cracking on him.
ADVERTISEMENT
Article continues below this ad
"I mean, how uncomfortable is that for people in the family to walk around in front of Hunter [Triple H]? And Shawn [Michaels], who is an integral part of the company. NXT, that's part of the company, right? What else? Jerry Lawler… 'Jerry Lawler hit me with a chair too hard.' Wow, okay… I don't understand it. I don't ever wanna be that lonely."
However, Bret Hart took to social media to clarify that his comments about comparing Roman Reigns and Triple H are from an interview that happened quite a while ago.
Outside of two virtual autograph signings the only interviews I've done recently, to the best of my knowledge, are for my upcoming @aetv documentary. Disappointed but not surprised that old quotes are rehashed and made new for clickbait headlines.

— Bret Hart (@BretHart) May 2, 2021
The last time WWE booked Ric Flair in a storyline
It's been a while since the WWE Universe saw Ric Flair in a segment or being inside the ring for a promo.
ADVERTISEMENT
Article continues below this ad
His last storyline involved a romantic angle with Lacey Evans. It started with Flair picking Evans as his protege instead of his daughter, Charlotte Flair.
The storyline ended when Evans announced she was pregnant, and WWE used the opportunity to make it look like Evans was carrying Ric Flair's child.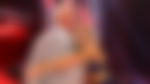 ADVERTISEMENT
Article continues below this ad
Finally, Charlotte Flair and her father cut a promo backstage where she asked him to go home. She claimed this was her time to shine, and her father's time was up.
In another interview, Flair revealed that neither he nor Charlotte Flair liked the romantic angle with Lacey Evans. However, Vince McMahon had made up his mind, and Ric Flair didn't want to get into an argument with McMahon.