WBC Heavyweight Champion Tyson Fury Reacts to the Superhuman Physique of Dwayne Johnson
Published 01/21/2021, 1:34 PM EST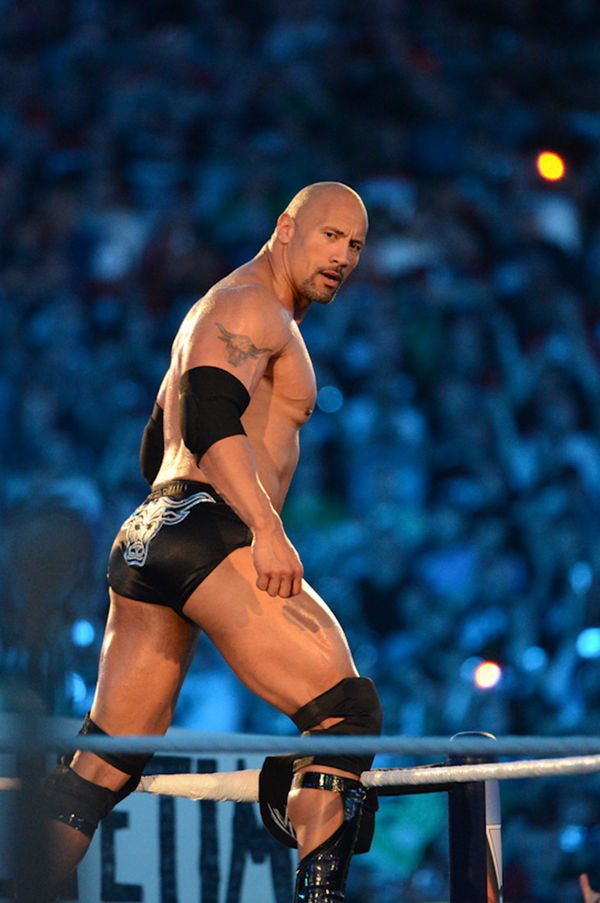 ---
---
In a world of giants and muscular freaks, Dwayne Johnson stands out. At 48, The Rock has the body of a Greek god, and charisma unlike anyone else. The man got a running elbow drop over as the greatest finisher of all time, for goodness sakes. While 213 million followers fawn over him on Instagram, a certain Tyson Fury has also praised the Great One's physique.
ADVERTISEMENT
Article continues below this ad
Tyson Fury praises the physique of Dwayne Johnson
ADVERTISEMENT
Article continues below this ad
Dwayne Johnson is one of the most muscular men in the world. His workout routine is incredibly intense, and his diet helps him maintain his physique. No man has yet to replicate his diet and workout routine perfectly, making him a once in a lifetime specimen.
Another once in a lifetime specimen is the indomitable Tyson Fury. The British heavyweight boxer is currently undefeated and holds a record of 30-0-1 in his entire career. Fury debuted in December 2008 and has been undefeated for 12+ years to this date. This is probably makes Fury one of the greatest boxers of all time.
For someone like Fury to praise Dwayne Johnson, is an enormous deal. The boxer himself followed a strict diet and workout regime to reduce his weight to prepare for his fight with Deontay Wilder. He lost an incredible 112 pounds, an insane feat.
The Gypsy King's WWE career
ADVERTISEMENT
Article continues below this ad
Fury's career pales compared to the Rock's, but he has had one monumental victory in the WWE. Like Floyd Mayweather, Fury wrestled one match for the WWE, but unlike Mayweather's WrestleMania showdown, Fury faced Braun Strowman at Crown Jewel 2019.
At the event, Fury and Strowman were scheduled to clash in a singles match, which promised to be a blockbuster showdown. WWE were smart to keep Fury's offence limited, as his presentation was that of a boxer out of his element. Instead of a one-sided affair, they treated the Saudi Arabia crowd to a pleasant surprise.
ADVERTISEMENT
Article continues below this ad
Fury took the fight to Braun and delivered a massive knockout blow to the Monster Among Men. One punch from the undefeated Gypsy King was enough to knock Strowman out and give Fury the count-out victory. This was Fury's last appearance in the WWE, although he teased a match with the current WWE Champion Drew McIntyre.