WWE Legend Willing to Make a Return for a Dream Match with Sami Zayn
Published 04/19/2021, 8:00 AM EDT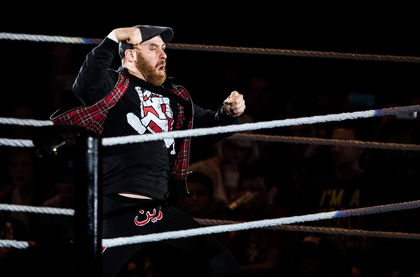 ---
---
In WWE, the term workhorse gets thrown about often. However, there is one man who epitomises the word workhorse, and he perfected it in the 90s. Sean Waltman, also known as X-Pac, was one of the most hard-working and underrated wrestlers of all time. We could consider him the Sami Zayn of the 90s.
ADVERTISEMENT
Article continues below this ad
X-Pac vs Sami Zayn- SummerSlam 2021?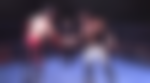 ADVERTISEMENT
Article continues below this ad
Sean Waltman changed the game in WWE and WCW and was a part of two iconic groups. Prior to joining D-Generation X and the nWo, Waltman used to play the 1-2-3 Kid. The 1-2-3 Kid put on two classics on Raw against Bret Hart and Razor Ramon, before his career changed for the better.
Even after his WWE career ended, X-Pac wrestled on the independent scene where his paths crossed with El Generico. El Generico then transformed into the Underdog from the Underground and now paranoid, delusional cartoon Sami Zayn.
Sami and X-Pac clashed at CHIKARA's Rey de Voladores, also known as the King of Trios tournament. Both Sami's and X-Pac's teams were eliminated from the tournament, and they met on the last day of the tournament in the semi-main event.
Zayn tried to get a match with X-Pac at SummerSlam two years ago, but WWE apparently denied his request. He once again posted a tweet about wanting a match with X-Pac and the legend responded too. He claimed he had some injuries to deal with, but he can wrestle Sami at this year's SummerSlam.
Sami Zayn's independent career
The revelation that Sami Zayn and X-Pac wrestled on the independent scene shone a light on Zayn's independent career. His journey from Quebec to WrestleMania 37 is an inspiration for any individual who dreams of making it in the WWE.
Before becoming Sami Zayn in NXT, he made a name for himself as El Generico. El Generico fought all across the North American continent in promotions large and small. He cut his teeth alongside Kevin Steen [Owens], the Young Bucks, Chuck Taylor and Claudio Castagnoli [Cesaro] in Pro Wrestling Guerilla, a promotion in Reseda, California.
ADVERTISEMENT
Article continues below this ad
He then moved on to Ring of Honor, where he held the ROH Television and Tag Titles. His rivalry with Kevin Steen, his real-life best friend, began in ROH and only continued in NXT and WWE. They found their chemistry in Ring of Honor, and it reflected perfectly at their recent match at WrestleMania 37.
NXT picked up El Generico, took off his mask and gave him a new name. Sami Zayn then became an NXT Champion and a onetime Intercontinental Champion.
ADVERTISEMENT
Article continues below this ad