WWE Removes The Controversial Triple H vs Booker T Rivalry From Its Latest Documentary on Booker T
Published 05/10/2021, 8:47 PM EDT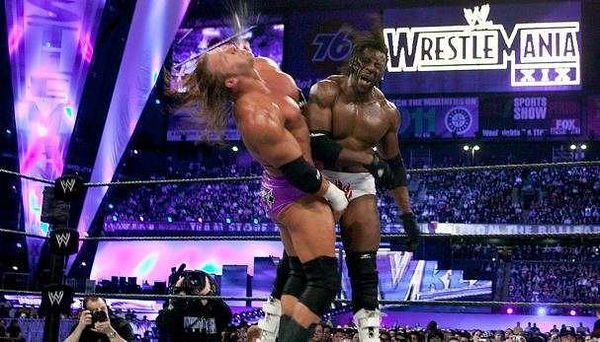 ---
---
Following WWE Network's move to Peacock, fans have noticed that NBC's premium streaming platform is removing some key elements from the old footage. Recently, Peacock removed Booker T and Triple H's notorious WrestleMania XIX feud from Booker's A&E's Biography docuseries.
ADVERTISEMENT
Article continues below this ad
The 2-hour-long documentary aired on Sunday, and the news first broke out through writer and professor David Dennis Jr. He gave long interviews for the WM XIX storyline, but Peacock did not air them.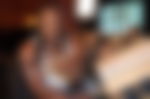 In a now-deleted tweet (recovered by Wrestling Inc), Dennis Jr, wrote, "So one of the main reasons I was brought in was to talk about WrestleMania 19. I went in about it for a LONG time. But my a** knew it wasn't making the final cut, so I figured I was gonna get cut out from the whole doc lmao."
ADVERTISEMENT
Article continues below this ad
However, his other interviews were in the documentary. That did not stop Dennis Jr. from arguing, "So there's a lot of footage somewhere that's pretty spice lmao and I just wonder if Vince and HHH saw it because baybeeeeee." You can check one of Dennis Jr's available tweets below –
I honestly don't know why it didn't make the final cut I just know I didn't feel good about it having much of a chance lol https://t.co/m4Owywde2A

— David Dennis Jr. (@DavidDTSS) May 10, 2021
This is not the first time Peacock has done something like this. During the early days of the acquittal, fans were livid when the network removed Roddy Piper's infamous WrestleMania 6 backstage promo against Bad News Brown.
Booker T almost won the World Heavyweight Championship at WrestleMania XIX
WWE Hall of Famer Booker T is a renowned six-time World Champion, but five of his straps came in WCW. However, at WM XIX, Booker almost defeated 'The Game.' Many fans were counting on Booker, thanks to the feud.
The reason for the intense heat of the feud and the probable removal of it from Peacock could be the same. Notably, the rivalry always faced controversies with some fans attaching racist undertones.
Looking back, Booker recalled how disappointed the fans were with the outcome at WrestleMania. "And at the end of the day, you guys were not happy when I didn't win at WrestleMania 19 so I felt like I let you guys down in so many different ways you know, so many people like you come to me and say, 'Man book, you should've won that night."
ADVERTISEMENT
Article continues below this ad
As a corporation, Peacock has their own guidelines with respect to controversial elements. This could be the reason the controversial feud might not make the final cut.
However, reports state that WWE still has a lot of say about what goes in the documentary.
ADVERTISEMENT
Article continues below this ad
The first four episodes in the A&E series have been on Steve Austin, Roddy Piper, Randy Savage, and Booker T. The next Superstar would be Shawn Michaels, and fans will definitely look out for changes in the upcoming series too.