Why Dhoni is India's most successful captain
Published 01/18/2018, 2:41 AM EST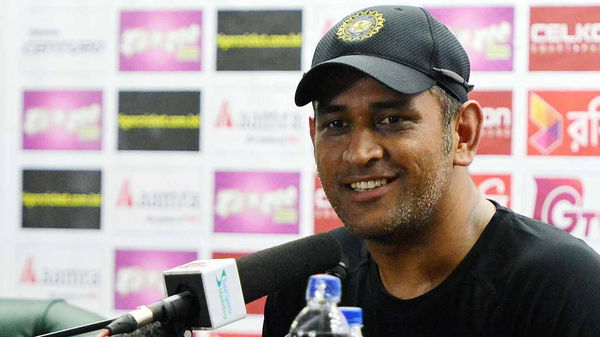 ---
---
The Indian cricket team has had several great players leading the squad. From CK Nayudu to Vijay Hazare, from Mansour Ali Khan Pataudi to Sunil Gavaskar. From Kapil Dev to Ravi Shastri, from Sachin Tendulkar to Virat Kohli, So many players have led India. But one player rises above all to be India's most successful captain, MS Dhoni. Essentially Sports brings you 10 instances which show that he was truly the best captain India ever had.
ADVERTISEMENT
Article continues below this ad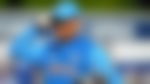 In India's tour of Aus 2011, Virat Kohli was short of runs and the talks were going on about dropping him, but Dhoni persisted with him and he struck 2 fifties in the Perth test and finally scored a century at Adelaide which changed his career and today he is the mainstay of the batting line up. Murali vijay has now gained the reputation of a flamboyant opener who lays a great price on his wicket. And I'm sure none of us have forgotten those 2 double centuries scored by Rohit Sharma. 
ADVERTISEMENT
Article continues below this ad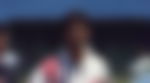 He suggested that should stop playing Test. He knew his time had come and he retired despite the fact he needed to play just 10 tests more to enter the 100 test club.
He Handled the senior members of the team pretty well. There was neither any rift nor any ego clashes among the fab 5 consisting of greats suh as Sachin Tendulkar, Sourav Ganguly, Rahul Dravid, V.V.S. Laxman and Anil Kumble and between the team.
He gave the captaincy to Ganguly in the last few overs of his last test match, thus enabling Dada to sign off in style with a 172 run victory over Australia.
Ishant Sharma was told to bowl short at Lord's by Dhoni. Chasing 319 for victory England looked all set at 173-4, before Ishant ran through their middle and lower order thus claiming 7 wickets and winning the match for India. Dhoni later revealed that Ishant was reluctant to bowl short and it was he who convinced Sharma to do so.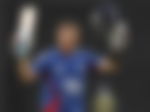 The famous re-calling of Ian Bell when he was run out on the last ball before lunch. This happened in 2011 Test series in England. Ian Bell thought that the umpire had called it off for the lunch, but the umpire hadn't and meanwhile he left his crease, the fielder disturbed bails with the ball. It was now, when Dhoni came into play and recalled bell to bat getting a standing ovation from the crowd for showing the true spirit of sportsmanship.
ADVERTISEMENT
Article continues below this ad
Having his team's back, Dhoni insisted on James Anderson being punished after he pushed Ravindra Jadeja during the lunch break in the Trent bridge test.
Decision to give bowling to Ishant Sharma in Champions trophy final even after he was hammered for lot of runs in his previous overs. this time Ishant turned the tide in India's favour. He broke the partnership between the well set Ravi Bopara and Eoin Morgan, hence, got them out off successive deliveries . they were looking to run away with the game before Ishant got those breakthroughs.
Handing over the ball to rookie Joginder Sharma for the match deciding final over ahead of the seasoned Harbhajan Singh during inaugural ICC T20 world cup. It spoke of his acute instincts and being calm under pressure.
ADVERTISEMENT
Article continues below this ad
Yuvraj Singh had been in a good form throughout the tournament. Dhoni batted up the order so that the pressure doesn't get to him and scored 91 of 79 balls winning the cup for India and getting the man of the match in the final. The memories of the majestic six he hit to seal the match are still fresh in our mind.