10 best test knocks by Brendon McCullum
Published 02/27/2016, 2:42 PM EST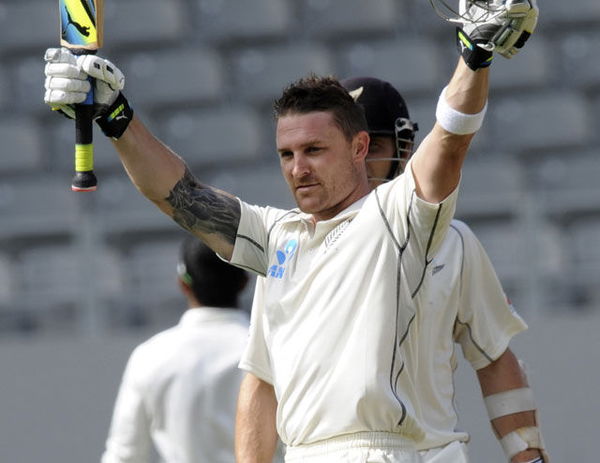 It's curtains to an extremely prolific and illustrious career by one of the most humble and gentle sportsmen in the history of cricket. The name is Brendon McCullum or Baz as they prefer to call him. No matter how much he denies that he may not retire as a legend but one simply cannot fail to acknowledge his legacy and how he has revolutionized test cricket with his flamboyant and positive attitude.
ADVERTISEMENT
Article continues below this ad
Here's a piece dedicated to Baz enumerating his best test knocks which show his prowess as an explosive batsman.
10. 143(243) vs Bangladesh at Bangabandhu                  National stadium Bangladesh
ADVERTISEMENT
Article continues below this ad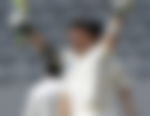 McCullum showed his class against an ordinary but buoyant Bangladeshi test side. His innings was a display of sheer class and timing. His innings comprised of 10 fours and 2 sixes and it assisted the kiwis to an easy win against Bangladesh by an innings and 99 runs.
9. 104 vs Australia at Basin Reserve New                        Zealand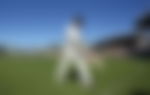 This is one of McCullum's rare knocks where he curbed his natural instincts and worked on spending more time at the crease. Here he scored 104 runs in 232 in the third innings where he hit 13 fours and 1 six. Although New Zealand ended on the losing side, this knock saved them from the blushes of an innings defeat.
8. 115(140) vs India at Mc Lean Park, New                     Zealand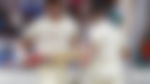 This knock again came against his favorite opposition- India. He showed some positive intent throughout the knock and did not hesitate to dispatch the odd ball across the boundary. His innings, consisting of 13 fours powered New Zealand to a formidable total of 603 which put them in the driver's seat in the game.
But Indian batsmen showed some character towards the end of the game and managed to salvage a draw somehow.
7.  185(272) vs. Bangladesh at Seddon Park New        Zealand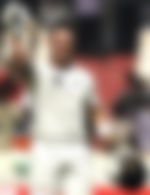 Although this knock came against an opposition that was not as threatening compared to other nations, but still it counts and such a score by a batsman in any situation cannot be undermined. Again, he showed the world why he is such a dangerous customer to handle. His knock of 185 came in just 272 deliveries with 17 fours and 3 sixes courtesy of which New Zealand completed a comfortable win by 121 runs.
6. 145(79) vs Australia at Basin Reserve                           Wellington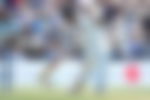 This is the knock McCullum would cherish for his life as it came in his last game in front of his home crowd and that too against Australia- the No.1 test side in the world. He also created the record for the fastest test century, smashing it in just 54 deliveries, unleashing all his skill and stroke play when it mattered. Although his knock couldn't take his team over the line but the knock will always remind us of an illustrious career.
5. 195(134) vs Sri Lanka at Christchurch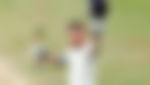 This was yet another spectacle of carnage and fury by Mccullum as he was in no mood to show mercy to a not so formidable looking Sri Lankan bowling lineup. Not only the runs he put up but also the pace with which he put them up single handedly took the match away from them and they looked hapless right away. Unfortunately, McCullum was dismissed for 195 falling 5 short of the chance to become the fastest double centurion at that time. The innings consisted of 18 fours and 11 sixes at a strike rate of 145.52.
4.  202(188) vs Pakistan at Sharjhah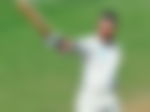 In terms of quality this is by far was the most superlative knock played by McCullum as it was bought up against one of the most feared bowling lineup in the world and that too in their own backyard. This innings was combination of class and madness as McCullum was in no mood to to show respect to any of the bowlers. He dedicated this knock to the late Philip Hughes who had died of an injury to his head. As a gesture of respect, Pakistani bowlers avoided bowling bouncers and somehow McCullum cashed on it. His blistering knock consisted of a mammoth 21 fours and 11 sixes. This knock gave the Pakistani's such a jolt that they could never recover and eventually lost the match by a convincing margin of an innings and 80 runs.
3.  224(462) vs India at Auckland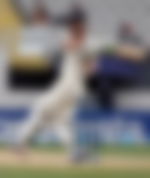 When it comes to favorite oppositions McCullum would blindly go with India as the stats suggest the same. No one has plundered Indian bowling more than McCullum himself. Here's an example McCullum's authority when it comes to facing Indian bowlers. When he came to bat the kiwis were in all sorts of trouble as they found themselves placed at 30 for the loss of 3 wickets. In comes McCullum and in his usual style starts playing his game and in a matter of time India, who were high on spirits after a dream start find themselves in a perpetual mess as NZ post 502 on the board. Unable to cope up with the pressure of chasing such a gigantic total, India are bundled out for 201 which was even lesser than what Mc Cullum scored. McCullum's game changing knock consisting of 29 fours and 5 sixes proved to be too costly for the Indians as they lost the match by a rather slim margin of 40 runs.
2.  225(308) vs India at Hyderabad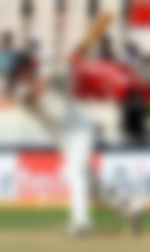 ADVERTISEMENT
Article continues below this ad
This innings is one of the more renowned innings played by McCullum, not because of the score but the conditions and the circumstances in which it was scored. India might not be the best team while playing away from home but at home their spinners are likely to make you uncomfortable and ask a few questions. Thus, any effort of such by a batsman not versed with Asian conditions is commendable. This brilliant effort comprised of 25 fours and 4 sixes and it ensured that India did not get a sniff into the game.
1.  302(559) vs India at Basin Reserve Wellington
ADVERTISEMENT
Article continues below this ad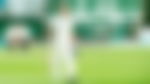 If you are a true Indian fan then this innings must have brought a hell lot of agony and frustration. India was well on course of a test win after reducing the kiwis to 92-5 in the third innings and they were trailing by 154 runs at that moment and a full one and a half day of cricket was left. No sane person would have predicted that match could end in a draw. But in came Baz and showed with a positive intent and a flamboyant approach that magic does happen. His insanely magnificent knock of 302 of 559 included 32 fours and 4 sixes and it deprived India of an away win which India had been craving for over a while now.