Ana Ivanovic: 10 Facts And Trivia
Published 12/30/2016, 5:19 AM EST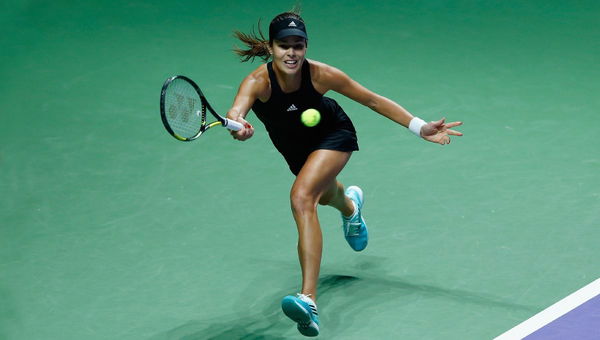 The former World No.1 and French Open 2008 winner Ana Ivanovic bid adieu to her professional tennis career on 28 December. Having been absent with injury since August, Ivanovic announced her retirement stating that she was no longer able to play to her high standards.
ADVERTISEMENT
Article continues below this ad
Nevertheless, in her 13 year long professional career, Ivanovic has enjoyed her set of highs and lows to come this far. Though the retirement came early, Ivanovic confirmed that it is not the end of everything. The Serbian who looks forward to make a mark in new endeavours such as philanthropy, business and fashion.
As the nostalgia sets in, here are 10 facts and trivia about the 29-year-old to keep her now ended association with tennis afresh.
ADVERTISEMENT
Article continues below this ad
1. Ana Ivanovic tarted playing tennis after watching Monica Seles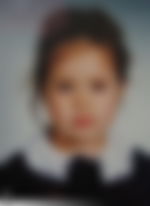 Ana was born on 6 November 1987 and brought up in a Serbian family in Belgrade. Her mother is a lawyer and her father Miroslav is an economist.
She first held her tennis racket at the age of five after watching her idol Monica Seles, a fellow Yugoslav, on television.
2. She trained in an Olympic pool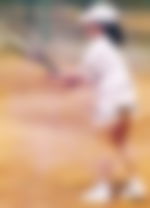 She started her career after memorizing the telephone number of a local tennis clinic from an advertisement. Her preparation had some difficulties during the NATO bombings in 1999, because it affected her concentration and training routine, having to change schedules to train in the morning to avoid the bombings.
She trained at a club that had an Olympic pool that was emptied out, covered and used as a tennis court.
At 13, she moved to train in Basel for better training facilities and coaching. Ana and her mother stayed with manager Dan Holzmann who was from Basel until they could afford an apartment.
When she was 15, Ivanovic spent four hours in a locker room crying after a defeat, the first that her new manager had witnessed. She thought that her manager would abandon her, thinking her not good enough to become a professional tennis player. However, he has remained her manager to this day.
3. She was a UNICEF Goodwill Ambassador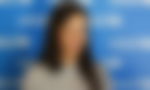 In September 2007, Ivanovic was named as a Goodwill Ambassador by UNICEF. She was also named Humanitarian of the Year during the 2008 Sony Ericsson WTA Tour Player Awards ceremony in Miami.
The then 21-year-old was recognised for her charitable efforts as a UNICEF National Ambassador for Serbia as well as her generous personality. She is very interested in child education, protection of minors and also visits schools to promote study and sports practice among the youth.
4. Ana has her own postage stamp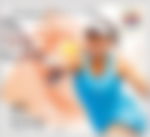 Serbia honored Ana by featuring her on a postage stamp in the run-up to the 2008 Olympics. Other players from Serbia including Novak Djokovic and Jelena Jankovic also received this honor.
5. Ana Ivanovic is a massive football fan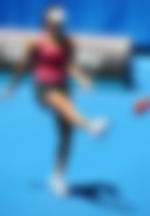 Football has also been her second passion in sports. She is a follower of Serbian club FK Partizan and recently got married to German football star Bastian Schweinsteiger, who plays for Manchester United.
Ana also has a keen interest in basketball and plays the sport regularly with her younger brother Milos.
6. She speaks three languages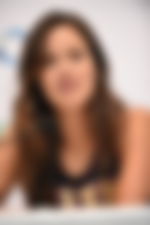 In 2007, Ivanovic started finance and Spanish studies in a private university in Belgrade. She speaks Serbian, English and a little bit of Spanish.
7. Won her first WTA title in 2005
In 2005, Ivanovic won her first WTA title in her career after winning the Canberra International. She beat the Hungarian Melinda Czink 7-5 6-1.
8. She has a few uncommon habits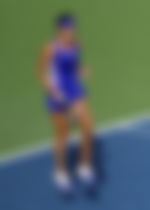 She practices some habits which are not very common in the tennis world. Be it a superstition to not walk on lines of the court or sometimes relaxing before a big game by doing Sudoku in the dressing room.
9. She has been featured in many video games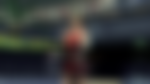 ADVERTISEMENT
Article continues below this ad
Ivanovic has appeared as a character in the video game Smash Court Tennis 3, released in 2007, Virtua Tennis 2009, released in 2009, Grand Slam Tennis for Wii, also released in 2009, Top Spin 4 and Virtua Tennis 4 both released in 2011. She is also featured in Grand Slam Tennis 2, released in 2012. She stars, among others, alongside Roger Federer, Rafael Nadal, Lindsay Davenport, Anna Chakvetadze, Venus Williams and Maria Sharapova.
10. Ana Ivanovic has appeared in a song!
ADVERTISEMENT
Article continues below this ad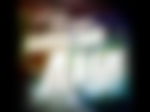 Ivanovic has appeared in a song called "Hurricane Ana", produced by Serbian rapper Filip Filipi and Collie Buddz. Also, she appeared in a number of international magazines like FHM (Germany, United Kingdom, Australia), Vanity Fair (Spain). Also, Cosmopolitan (Serbia), Vanidades (Mexico), Grazia (Serbia), The Best Shop (Serbia), Sports Illustrated (South Africa) and Harper's Bazaar (Serbia).