10 Nadal Stats You Might Have Never Heard Of
Published 06/03/2016, 3:15 AM EDT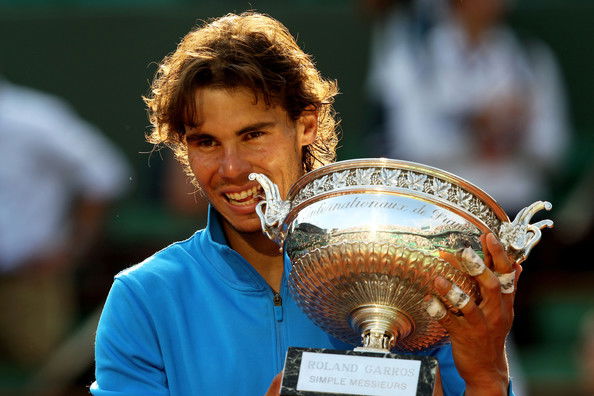 ---
---
EssentiallySports brings you some of the most magnificent stats-cum-facts from the career of the king of clay, Rafael Nadal who continues to inspires so many not just with his tennis but his fighting spirit as well:
ADVERTISEMENT
Article continues below this ad
He is the only player ever to win a Grand Slam or more for 12 consecutive years. Also, the only player in the open era to win 3 consecutive Grand Slams on 3 different surfaces. The youngest player in the open era to win all Grand Slams at the age of 24. Has appeared in the finals of each Grand Slam event at least 3 times.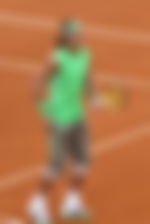 ADVERTISEMENT
Article continues below this ad
He has won 24 consecutive matches, the longest winning streak of any teenager in the open era, in 2005.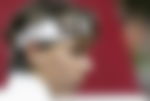 Rafael Nadal or Andy Murray had played in each of the last 18 Grand Slam finals before Roland Garros 2015 but never against each other.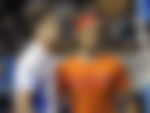 He is also the first, and only male player to date, to win three consecutive Grand Slam Tournaments on three different surfaces (clay, grass and hardcourt) in the same year (2010); and across both sexes, second only to Steffi Graf's Calendar Year Golden Slam in 1988.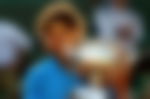 Nadal has won five straight French Open singles titles from 2010 to 2014 to become the only player in this event to win five consecutive single titles. Earlier he had captured four straight French Open singles titles from 2005 to 2008 joining Paul Aymé and Björn Borg as the only other man to have won four consecutive singles titles there; in 2014, by winning his ninth French Open title, Nadal became the only male to win nine major titles at a grand slam event, equaling Martina Navratilova's nine at Wimbledon.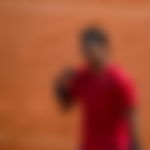 The love story with number 9. With wins at Monte Carlo and Barcelona in 2016, he ensured an improvement in his winning record at the events. By 2016, the Spaniard has won nine titles at each of these events. Also winning 9th French Open in 2014. He as now won Barcelona and French Open for the eleventh time, having already completed La Decima in Monte Carlo in 2017.

Nadal won his 50th clay court title in Monte Carlo 2017 to surpass the previous record of 49 titles held by Argentina's Guillermo Vilas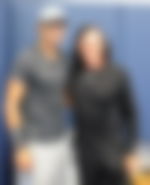 Only Novak Djokovic and Nikolay Davydenko have a positive winning streak against Rafael Nadal. While Djokovic is 26-23, Davydenko is 6-5 ahead.

Nadal joins Australian legend Rod Laver as the only left-handers to win all four Grand Slams.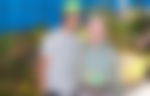 Rafael Nadal has a head-to-head record over rival Roger Federer of 23-15 and 13-2 on the clay courts. The 23 wins over the Swiss are also the most victories Rafa has over any player in his career – it's also the most Roger has lost to any one player!
ADVERTISEMENT
Article continues below this ad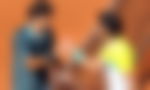 He also happens to be the fastest to win ATP Masters Titles:
ADVERTISEMENT
Article continues below this ad
5 titles: 8 tournaments/1 years: Monte Carlo 2005 – Monte Carlo 2006
10 titles: 24 tournaments/3 years: Monte Carlo 2005 – Monte Carlo 2008
15 titles: 34 tournaments/4 years: Monte Carlo 2005 – Rome 2009
20 titles: 58 tournaments/7 years: Monte Carlo 2005 – Monte Carlo 2012
25 titles: 65 tournaments/8 years: Monte Carlo 2005 – Montreal 2013