10 talking points from March's action
Published 04/02/2017, 4:55 PM EDT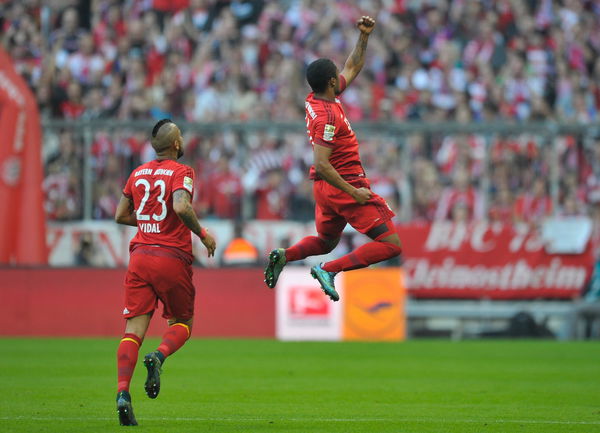 ---
---
IT'S ALL EASY FOR CHELSEA
ADVERTISEMENT
Article continues below this ad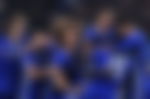 We are now at the business end of the season referred to as 'squeaky bum time' by the now retired Sir Alex Ferguson and it looks like Chelsea is well on its way to winning the Premier League title.
ADVERTISEMENT
Article continues below this ad
Antonio Conte's team is destined for Premier League glory and has been dominant in the process. Chelsea has won 22 of 29 this league season. With 9 matches remaining and 33 points up for grabs, it looks like the Blues have built a big enough lead to secure the title.
As long as Conte's squad keep their current form, the title race will be over at some point in April.
VIDEO TECHNOLOGY IN FOOTBALL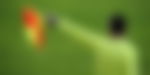 The pros of video technology outweighed the cons. France and Spain delivered an excellent demonstration of the merits of video referees. France striker Antoine Griezmann had the first goal ruled out by a video assistant referee in his side's friendly with Spain. Referee Felix Swayer overturned the decision after consulting a video referee.
It was immediately called for in Premier League by fans after refereeing errors were overturned in international friendly.
French coach Didier Deschamps believes the use of TV replays will prove the "evolution of football".
MESSI RECEIVES FOUR MATCH BAN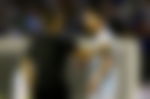 Argentina, deprived of Lionel Messi after he received a four-match ban hours before kick-off, lost 2-0 in Bolivia, endangering their qualification chances for the World Cup in Russia.
The threat of a Messi-less World Cup was quite evident when he retired from international football last June. But now it looks exceedingly real given Argentina's struggles without him. They are placed fifth in the Conmebol qualifying group with four games left.
Messi was banned for insulting an assistant referee in Argentina's qualifier against Chile last week which they won 1-0, thanks to a Messi penalty. The Barcelona forward was also fined 10,000 Swiss francs after approaching the official at the end of the win in Buenos Aires.
CLASH OF TITANS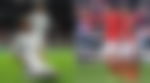 The road to a Champions League record for Bayern Munich coach Carlo Ancelotti will go through his old club — defending champion Real Madrid.
Ancelotti's new team will host his former club in Munich in the first leg of the quarterfinals on April 12. The return match will be played in Madrid six days later.
"Matches against Real are obviously special for me," Ancelotti said. "It'll be exciting for me to go back to Madrid".
Bayern chairman Karl-Heinz Rummenigge called it a "clash of the titans," while Madrid director Emilio Butragueno lamented the pairing arriving so soon.
TROUBLED TIME AT ARSENAL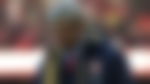 Arsène Wenger remains determined to stay on at Arsenal for yet another cycle despite the club being mired in the worst sequence of Premier League results of his long tenure.
Wenger's team slumped to a 3-1 defeat at West Bromwich Albion on Saturday – their fourth reverse in five league matches – and they lie sixth in the table.
The club maintain that no decision regarding Wenger has yet been taken. They also said, in a statement on 9 March, that they would reach that decision in a mutually agreeable fashion.
Alexis Sánchez is expected to leave in the summer, having grown increasingly frustrated at the club.
Arsenal are threatened by the possibility of missing out on a top-four finish for the first time since Wenger came to the club in 1996.
LUDICROUS LEWANDOWSKI
Bayern Munich's title charge is at full speed, and so is their number nine player. For the fourth time in his career he has scored 22 or more in a Bundesliga season, and has an incredible total of 44 goals in 43 games for club and country this season.
Robert Lewandowski is staking a real claim for being the world's best number nine – he just needs his goals to transfer into trophies and not many will be able to argue against him.
The crucial thing for him now is to take his form into the latter stages of the Champions League to hammer home the point that he is the best out-and-out striker right now.
FLUKE OR MISTAKE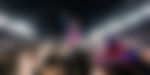 Barcelona completed one of the most sensational comebacks in the history of the UEFA Champions League on Wednesday at the Camp Nou, scoring three times in the final three minutes to beat Paris Saint-Germain 6-1 on the night and 6-5 on aggregate to progress into the quarter-finals.
But only in the next match, Deportivo side handed Barcelona a body blow in La Liga title chase. Deportivo La Coruna walked away from Riazor with a rather deserving 2-1 win over a lacklustre Barcelona team.
A Spaniard called Luis Melendo Olmedo, wrote a petition on Change.org: "I would like to demand the repetition of the Barcelona Vs PSG match for the following reasons:"Incidents that gravely prejudiced PSG as a result of German referee Deniz Aytekin, whose actions refereeing benefited Barcelona."
THE PERFECT FAREWELL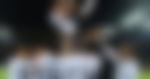 Germany's Lukas Podolski capped his international swansong with a sensational goal to give the world champions a 1-0 victory over England in a friendly on Wednesday.
Podolski, who captained the team for the first time, could not have hoped for a more fitting finale to his 13-year Germany career, as he thundered in the winner in the 69th minute to take his goal tally to 49 in 130 international matches.
"It's like a movie, the way it happened today. We win and I score the winning goal," a beaming Podolski told reporters. "God or whoever gave me a left foot and it has served me well over the years."
England had matched their opponents for long spells but Germany's ability to win these closely contested encounters is an art, not a coincidence, and Podolski's goal goes straight into his portfolio of outstanding individual moments.
 

MBAPPE : THE PRODIGY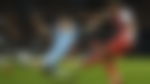 Anyone who has seen Kylian Mbappe play this season has remarked that he's destined for the very top. "For an 18-year-old, he has such maturity both on and off the pitch. He's playing a decisive role and scoring lots of goals.:
"For someone his age playing in the level of competitions that we're playing in, that's not easy. And I haven't even mentioned how quick he is.", according to his team-mate Fabinho.
He has attracted plenty of interest from across Europe, namely from Arsenal whose boss Arsene Wenger described him as a "super talent", and admitted he "could be the next Thierry Henry".
RISE OF INDIAN FOOTBALL?
ADVERTISEMENT
Article continues below this ad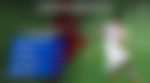 The Indian football team on Wednesday broke an 11-year-old jinx of not winning an International friendly match away from home as they beat lower ranked Cambodia 3-2 in an international friendly in Phnom Penh.
The last time India emerged victorious in an away international friendly was way back in 2006, when the team captained by Shanmugam Venkatesh eked out a solitary goal win over Pakistan.
ADVERTISEMENT
Article continues below this ad
Also the goal put past the Burmese goalkeeeper by the Indian skipper Sunil Chhetri in AFC Asian Cup Qualifier campaign put his name alogside Lionel Messi, Cristiano Ronaldo and Wayne Rooney.
The goal was his 53rd international strike, putting his name along side England's Wayne Rooney as the fourth highest goal scorer for their nation, among active players.