10 Things You Didn't Know About Grigor Dimitrov
Published 12/17/2017, 6:44 AM EST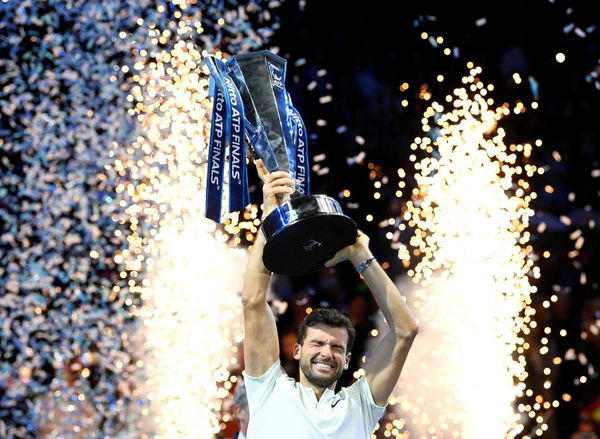 Is it right to say that the recently crowned Nitto ATP World Tour Finals winner Grigor Dimitrov has finally awoken from his slumber? Or did he just capture the title of his career at the best opportune moment with the biggest competitors gone.
The exit of Rafael Nadal and Roger Federer from the race to the trophy definitely must have boosted Dimitrov's morale to step up and clinch the title of his lifetime. He beat David Goffin in three sets 7-5 4-6 6-3.
ADVERTISEMENT
Article continues below this ad
The Bulgarian player always had a spark of a good player. Though, he might have taken a bit longer to showcase it. Nevertheless, the player has always been in news for one reason or the other. You might be wondering why. There are also many aspects about the player which many tennis buffs may not know.
Here at ES, we bring you the 10 things you didn't know about Grigor Dimitrov.
ADVERTISEMENT
Article continues below this ad
10 things you didn't know about Grigor Dimitrov
Grigor Dimitrov was born in Haskovo, Bulgaria in 1991. His father Dimitar, is a tennis coach, and mother Maria, a sports teacher and former volleyball player. His first ever encounter with a tennis racket was at the age of three. He began to play daily when he was five years old.
His father coached him in the initial years. The player later went on to have multiple coaches in order to flourish as a professional player. At the age of 16, Dimitrov turned professional and he joined the academy called Sanchez-Casal. He was further trained under Emilio Sánchez and Pato Álvarez. In 2008, Dimitrov moved to Paris where he joined Patrick Mouratoglou's Tennis Academy for four years.
2. Junior Career and Titles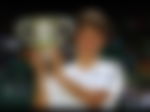 Grigor Dimitrov won his first junior cup, the U14 European title in 2005 when he was 14. He won the prestigious Orange Bowl U16 Boys Singles in 2006. He was declared the "Eddie Herr International 2007 Rising Star". Dimitrov had a successful junior career. He held the world No. 1 ranking and won consecutive grand slam boys' singles titles at the 2008 Wimbledon Championships and the 2008 US Open.
Dimitorv played his first professional match in 2008 on clay in a tournament in Barcelona and his first ATP match at the Ordina Open.
3. Only Bulgarian Man Standing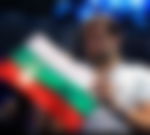 Grigor Dimitrov is the first, and currently the only, Bulgarian male tennis player that has been able to win an ATP title in singles tennis. Also, Dimitrov is the first to reach the final in a doubles tournament, which he managed to do in 2011. In addition to this, Dimitrov is the only Bulgarian male player to have ever reached the third round or better at a Grand Slam tournament. He is also the first world no. 1 ranked Bulgarian junior player. Also, the first Bulgarian Boys' Singles 2008 Wimbledon Champion and even the 2008 US Open Junior winner.
In the men's category, he has reached the semi-final of Wimbledon and Australian Open. He has reached 4th round of US Open and 3rd round of Roland Garros.
He is also the recipient of the following prestigious awards.
Best young tennis player in Bulgaria – 2005
Bulgarian Sportsperson of the Year – 2014
4. The Resemblance is Uncanny
Dimitrov plays single handed backhand. So do many other players. But the similarity in his body maneuver and shot making skills to that of Roger Federer earned him the nickname 'Baby Fed' nickname quite early on in his career. The similar one-handed backhand and service motion is hard not to notice. However, Dimitrov has insisted that the comparisons to Federer no longer matter to him.
5. Net Worth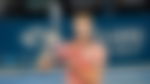 Grigor Dimitrov is currently ranked World No. 3 in the world. This is also the highest ranking that the 26 year old has ever achieved. As of now his net prize money from singles and doubles titles is $14,083,976.
His earning in 2017 alone is a whopping $6,575,244. This is because he has won 4 out of his 8 total title wins. His wins in 2017 are-
Brisbane International.
He defeated Japan's Kei Nishikori 6–2, 2–6, 6–3.
Sofia Open
He defeated Belgium's David Goffin 7-5 6-4.
Western & Southern Open (Cincinnati)
He defeated Australian Nick Kyrgios 6–3, 7–5.
Nitto ATP World Tour Finals.
He again defeated Belgium's David Goffin 7-5 4-6 6-3.
6. Boy Band In The Making? This is Crazy!
Off the court, Dimitrov has proved his singing talent and given his fans another reason to love him. At the BNP Paribas Open in Indian Wells, Federer tweeted a video of himself, Dimitrov and Tommy Haas. In it the trio can be seen crooning to Chicago's Hard To Say I'm Sorry. Musician David Foster played the piano for them.
Want to know the best part? Incidentally, all the three players play single handed backhand. Hence, Federer coined a band name for the trio- the 'One-handed Backhand Boys'.
And another.
7. Talent For Tricks
Apart from the flawless one handed backhand, Dimitrov is a man of many talents. As it can be seen in the video, Dimitrov nails the serve trick effortlessly.
And it gets better.
We can see the fun side of the player as he engages in a silly game with the Swiss Stan Wawrinka.
8. Relationships
Reporter: 'You are Bulgarian, you were born in Haskovo. You lived in Paris, are a resident of Monte-Carlo. You had a Russian girlfriend in Los Angeles. I'd like to know if you think about yourself as a citizen of the world?'
Grigor Dimitrov: 'You mentioned only one girlfriend in there? Man, c'mon (laughter)',
This is what Dimitrov was asked in a press conference during ATP World Tour Finals.
And his reaction was priceless.
Dimitrov was in a relationship with the Russian player Maria Sharapova since the end of 2012. Dimitrov and Sharapova separated in July 2015. Since the beginning of 2016, he started dating singer Nicole Scherzinger whom Dimitrov has praised and even dedicated his recent success. Dimitrov was also rumoured to have dated Serena Williams in early 2012.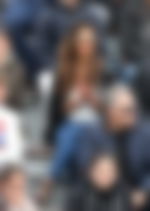 9. Basic Necessities 
Grigor Dimitrov has admitted that apart from sports, his main interest lies in cars, computers and watches. It is quite evident in the picture as he flashes his watch while sitting in a luxury car.
ADVERTISEMENT
Article continues below this ad
10. Family of Sportspersons
ADVERTISEMENT
Article continues below this ad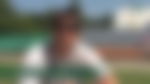 Dimitrov's father Dimitar, was a tennis coach. Whereas, his mother Maria was a sports teacher and former volleyball player in 1991.  As a child Dimitrov, first held a tennis racket, given to him by his mother, at the age of three. His father served coached him in the initial years of his tennis career.