Most 10 wicket hauls in Tests
Published 08/30/2015, 11:06 AM EDT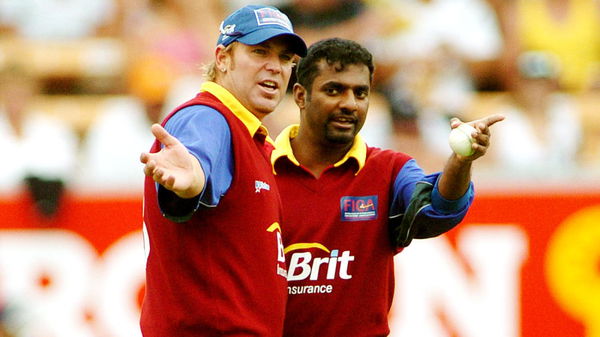 ---
---
The gentleman's game is widely dubbed as a batsman's game, but his true caliber is tested in the longest format of the game. Some bowlers definitely had their say when they came to face these batsman, some of them shone in patches while some ruled the roost more often then not. In a matter of two innings they've picked 10 wickets, showing that bowlers who bowl their heart out would never go unrewarded. Here's a look at some of these bowlers who came on top on almost every occasion, taunting the batsman and picking these magical 10 wicket hauls.
ADVERTISEMENT
Article continues below this ad
This Australian- English trio have seven 10 wicket hauls each in their illustrious career. While Sydney Barnes was regarded as the best bowler of his generation, Claire Grimmett perfected the art of leg spin to new heights in early 20th century. Both these bowlers had short international careers playing 27 and 37 matches each but made the most it, hence etching their names in the eternity of the great sport.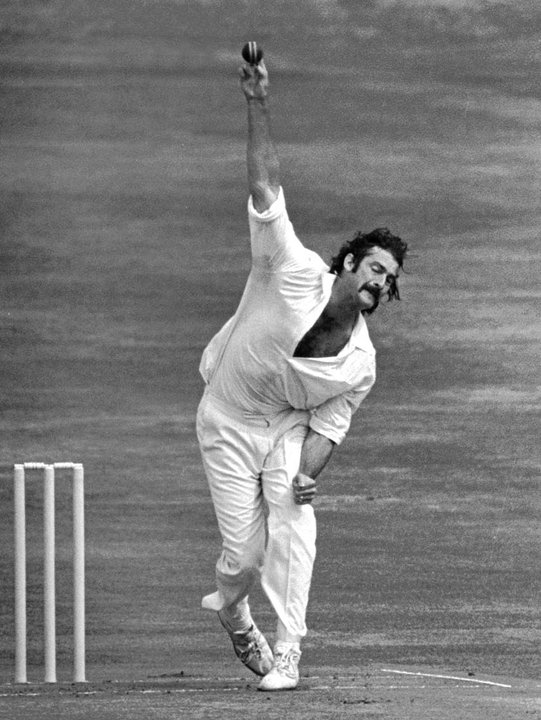 Dennis Lillee meanwhile came much later and tormented batsmen of his time like no other. The man who grew up at Perth, had a phenomenal career playing 70 test matches and picking 355 wickets at an average of 23.92. His career in tests time and again was threatened by injuries but the bowler only came back stronger and hence makes this coveted list.
ADVERTISEMENT
Article continues below this ad
"Through a career that has seen huge success and occasional disappointment, the one quality that has never deserted Kumble is the desire to compete. A broken jaw could impede but could not obstruct." wrote Harsha Bhogle.
This 'Jumbo' of cricket is indeed epitome of determination and grit. as if bowling with a broken jaw is not enough, he also bowled with a broken wrist in his last test match at Kotla as the Indian skipper. For a leg spinner who bowled a lot of flippers, 619 wickets is a miracle but Anil Kumble proved that the feat isn't impossible. The Jumbo trampled arch rivals Pakistan on a dry Kotla pitch and made history, he occupies a giant place in this coveted list.
The Kiwis always played a fierce brand of cricket, almost like Rugby. Although as a nation they haven't done much in the history of the game they've produced many great individuals and a legend. This legend is Sir Richard Hadlee.
Sir Richard was a cut above the rest of the fast bowlers of his era. His stats 'ooze' stupendousness, with 431 wickets in 86 test matches. His Knighthood stands testimony to his priceless contribution towards fast bowling and the game in general.
ADVERTISEMENT
Article continues below this ad
"First ball in test cricket in England for Shane Warne, and he's done it, he's started off with the most beautiful delivery, Gary has absolutely no idea what has happened to it…still doesn't know it, He asked Kenny Palmer on the way out, Kenny Palmer just gave him a raised eyebrow and a little nod and that's all it needed." said Richie Benaud who was on air, as this magical leg spinner from Melbourne sent the English captain Mike Gatting packing.
Warne doesn't need an introduction he's the greatest leg spinner to have ever played the game and to top it all he made the art look ridiculously simple. 708 wickets from 145 test matches is a testimony, for all cricket fans to be proud of.
ADVERTISEMENT
Article continues below this ad
The greatest bowler ever in the history of test cricket is a spinner, he's also Asian and a Sri Lankan.
The 'Smiling Assassin' from Kandy was a the walking example of 'a match winner' he rarely bowled in a game in which he didn't pick wickets. Muralitharan was a wicket machine. His incredible 22 Ten wicket hauls puts him on the top of this list and fairly so. The man from Kandy has the highest number of test wicket in history with 800 in 133 games for his island nation. He's indeed the flag bearer of spin bowing in test cricket.