100 Thieves Bids Farewell to Three of Its Content Creators
Published 05/30/2021, 9:36 AM EDT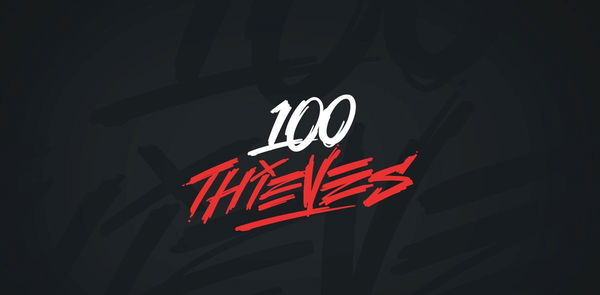 ---
---
As the boundaries between the gaming and streaming industries slowly fade away, organizations have started to change course. The likes of FaZe Clan and 100 Thieves have placed equal importance over expanding their online presence rather than just focusing on their competitive rosters. Therefore, they have rapidly been recruiting new content creators and having frequent merch drops.
ADVERTISEMENT
Article continues below this ad
100 Thieves got a boost when CourageJD and Valkyrae took over the helm of the esports org. The duo joined Owner, and CEO Nadeshot as the organization's Co-Owners and have established a unique vision for the future of 100T. They have called on some pretty famous content creators to join them on board. However, that doesn't come as fortunate news for some.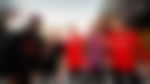 ADVERTISEMENT
Article continues below this ad
Classify, Avalanche, and Froste's gig at 100 Thieves comes to an end
A total of three content creators have left 100 Thieves after giving the best part of their careers to the esports organization. Classify, Avalance, and Froste are now open to their own journeys. With all three of them being free agents, they can pick whichever organization they see fit.
Classify has been a part of 100T for around 2 years and has streamed a variety of games. He has been a loyal part of the organization for quite a while, and his departure did end up upsetting many fans. However, he still plans to continue making content for all his fans and keep up the grind.
I've worked hard the last 2 years, my mentions are overwhelmed rn with a lot of different thoughts & opinions but that's one thing no one can take away. Always just wanted to make unique good content for yall, and will continue to do so. I've worked hard and not letting up now 🤝

— Classify 😼 (@Class) May 29, 2021
WATCH THIS STORY: Top 10 Call of Duty Players to Watch in CDL 2021
100T Avalanche had also been a part of the organizations for 2 years, and similar to Classify, he too has streamed a vast variety of content. However, he has failed to grow his presence on Twitch over the course of the past two years. Regardless, the few fans that he did accumulate over the years still stand by him.
After 2 years my time with @100Thieves has ended.

I am so grateful for all of the people I've met, the friendships I've made, & the lessons I've learned while being here.

I wish nothing but the best to all of the wonderful people in this org & I'm excited for what's next. 💜 pic.twitter.com/6yGsIawl3t

— Avalanche (@Avalanche100T) May 29, 2021
ADVERTISEMENT
Article continues below this ad
Froste used to stream Fortnite for a major part of his career. While he has taken up gambling in the past few days as the activity becomes a Twitch meta, unfortunately, he would no longer be doing it in 100 Thieves colors.
After the tattoo incident, I felt as if my mission in 100T was complete. Thank you @Nadeshot for the amazing opportunity and everyone involved in making some amazing memories 💜💜💜 https://t.co/PhkLeiqwHj

— Froste 💯 (@Froste) May 29, 2021
ADVERTISEMENT
Article continues below this ad
As these three streamers depart, one can notice that popularity means more to organizations than loyalty. However, these three streamers failed to grow over the course of their time at 100T and make an impact. Naturally, the organization decided to make room for bigger names to join the ranks.
ALSO READ: Fuslie Credits Valkyrae as the Major Reason Behind Her Joining 100 Thieves