100 Thieves Claims Bragging Rights With a Win Over TSM to Become the Valorant First Strike NA Champions
Published 12/07/2020, 6:47 AM EST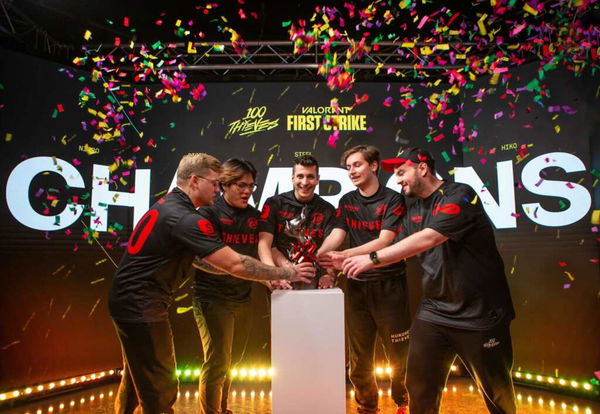 ---
---
100 Thieves is one of the most renowned Esports organizations around, and now it has gotten off to a great start with its venture into Valorant. The organization has reached this point after months of hard work and a series of impeccable performances.
ADVERTISEMENT
Article continues below this ad
100 Thieves continued its invincible run after becoming the VALORANT First Strike: North America champions. However, its run to the finals was full of hurdles. The roster went through several months of practice and went through hundreds of matches to qualify to play against the other titans.
100T defeated TSM, who were the favorites to win the tournament. But the organization, co-owned by Nadeshot, was successful in bringing the trophy home, defeating TSM 3-1 in a best of five series.
ADVERTISEMENT
Article continues below this ad
The finale was very competitive and featured some of the best players in the respective region. The tournament ended with only one team lifting the trophy, but both teams showed immense character and skill.
100 Thieves and TSM have gone head to head several times in the past with the latter having the edge. But 100 Thieves came prepared this time and went home $40,000 richer!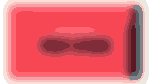 100 Thieves end the year as the Valorant First Strike NA champions
100 Thieves has had a pretty rocky year. The team went through several roster revamps to meet expected standards. The organization let everyone go except Spencer "Hiko" Martin, who was later joined by Counter-Strike: Global Offensive legends like Nick "Nitr0" Cannella and Josh "Steel" Nissan.
The team hadn't played together at any other tournament. Even though the players had enough time to match each others rhythm, beating other prolific teams was always going to be a mammoth task. However, this is probably what worked to their advantage.
The other teams were pretty clueless about their playing style, making it difficult for them to strategize against.
How it went down
Game 1 took place on Split, which went into overtime. TSM took the lead, but 100 Thieves sprung forward with an aggressive show and ended up winning the map, 15-13.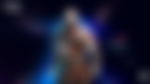 The two teams went back and forth on the second map, Bind. Steel and Hiko had a dream run, but TSM bounced back, forcing 100 Thieves into an economic round. However, this turned out to be the only jolt Hiko and company needed to recuperate. They ended the map with a scoreline of 13-11 in favor of 100 Thieves.
ADVERTISEMENT
Article continues below this ad
100T lost game three on Ascent but fought back on Haven to grab the title and take the trophy home.
ADVERTISEMENT
Article continues below this ad
100 Thieves has ended the year with a magnificent win over its perpetual rivals, which will give the team a lot of confidence going into other tournaments in the future. Which was your favorite team to watch during First Strike?