100 Thieves Co-owner Valkyrae Receives Heavy Backlash for Releasing New Skincare Range RFLCT for an 'Overblown' Problem
Published 10/20/2021, 8:53 AM EDT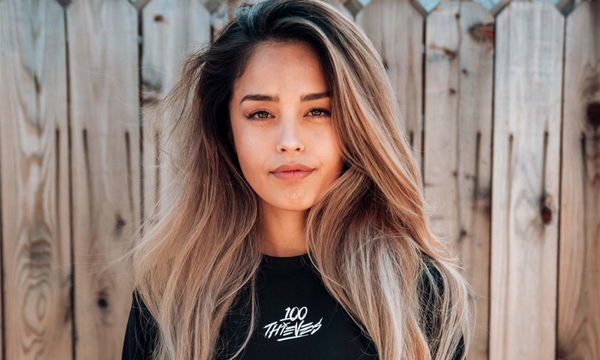 ---
---
Following the recent Twitch leak, fans have found out about the insane earnings of some of the world's biggest streamers. However, that hasn't stopped them from trying out new avenues of revenue such as merchandises, careers in other fields and many more. This includes 100 Thieves co-owner Valkyrae, who recently debuted her new skincare range.
ADVERTISEMENT
Article continues below this ad
The popular streamers recently revealed the new lineup of skincare called RFLCT. The products from this range have been in development for more than two years, and it promises to protect users from blue light exposure. However, many fans and viewers of her streams pointed out that this product's for an issue which isn't really a major problem.
ADVERTISEMENT
Article continues below this ad
Valkyrae showcases her new range of skincare products
Following days of teasing from the streamer, Valkyrae finally released her RFLCT line of products yesterday. The range includes products like face moisturizer, lip balm, facial cleanser and many more. All these products have one thing in common, which is protection for users from "harmful" blue light.
This kind of light is usually emitted from digital screens like mobile phones, TVs, computer monitors and many more. RFLCT claims that it could cause damage to skin and eyes over time. To prevent this, the products use an antioxidant called BLPF (Blue Light Prevention Factor), which helps shield the skin. Many found this technology to be quite interesting and they posted positive reviews for Valkyrae's initiatives. However, others believe that it's a "scam" for a minor issue blown out of proportion.
Fans slam RFLCT products
ADVERTISEMENT
Article continues below this ad
Following Valkyrae's reveal of the RFLCT products, fans showcased their displeasure at them. Many claimed that blue light didn't have any degrading effect on the skin. With such minimal effects on a skin, fans claimed that RFLCT is making a mountain out of a molehill to sell products. Others have also stated, Valkyrae and RFLCT have showcased little to no clinical information to back their claims about such a major skin problem that people have overlooked over the years.
I do enjoy being a fan of Rae & everyone, but this is 100% taking advantage of an impressionable young audience to peddle pseudoscience. Almost every single person in that social circle show blind support of a scam really makes me second guess everyone I've been following.

— Tommy (@SonAnomander) October 20, 2021
ADVERTISEMENT
Article continues below this ad
It remains to be seen how RFLCT and Valkyrae will handle the backlash from fans. So far, both the company and the streamer have yet to release a statement. However, fans right now can buy these products online and in brick and mortar stores across the United States as well.
WATCH THIS STORY: Top-Selling PlayStation, Xbox, and Nintendo Consoles of All Time