100 Thieves vs. Riot Games Drama Heightens as 100T Refuses to Provide a Full Video
Published 03/25/2021, 1:35 PM EDT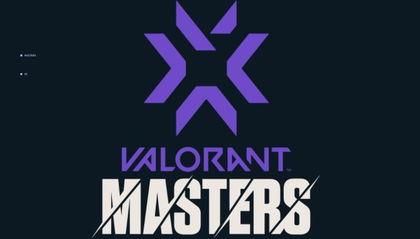 ---
---
The 100 Thieves vs. Riot Games to-and-fro is perhaps one of the biggest topics for discussion right now in the Valorant community. Those who keep regular tabs on the Valorant competitive scene must have heard about the squabble involving 100 Thieves' Head Coach Hector "FrosT" Rosario. For those who do not know, here is a quick recap.
ADVERTISEMENT
Article continues below this ad
100 Thieves and Immortals players entered a lobby, gearing up for the first game of their Quarterfinals matchup in Masters 1. Now, adhering to the rules, the teams and the Tournament Officials work together in order to choose a server that would work best for both parties. As a result, the officials chose two servers that were the most equidistant to both teams.
However, this resulted in a major ping difference among players of the two teams. 100 Thieves naturally disagreed with the Tournament Official's choice of servers. The 100T head coach got in an argument with the Tournament Official while trying to get them to change the server. Here is where things got bitter. Subsequently, Riot Games accused FrosT of having "treated the Tournament Official in an unprofessional manner." 
ADVERTISEMENT
Article continues below this ad
Furthermore, according to Riot Games, "when reminded that failing to start the game pursuant to the Tournament Official's decision can result in disqualification, FrosT threatened to leverage players' social media platforms against the Tournament Organizer and Riot Games as a response."
But here is where things got really interesting.
Further reading: Fortnite Pros Claim Chapter 2 Season 6 to Be the Worst Season Ever
100 Thieves allegedly refused to provide a full video of FrosT's side of the conversation
Riot had subsequently passed a competitive ruling against 100 Thieves. The company fined the latter $5,000 for non-compliance and delay of game. As a reply to this, 100 Thieves posted a tweet with their response to the situation. Along with this, the team attached a four-minute video clip to render moot the allegations of leveraging players' social media platforms.
ADVERTISEMENT
Article continues below this ad
Naturally, fans of the massive eSports org jumped in support of them, thus antagonizing Riot. The video clip that the 100T official Twitter handle shared showed FrosT's side of the conversation. But nowhere can we see him trying to leverage his players' social media platforms to bring down Riot or the Tournament Officials.
However, things took a surprising turn thereafter. From what it seems, Riot means to say that 100T did not include the parts where FrosT allegedly threatened the official. According to Riot Games, 100 Thieves has apparently refused to provide a complete clip of the entire incident. The company has included this statement as an addition to the original competitive ruling:
"Three independent witnesses provided testimony that FrosT made a statement to this effect. When asked directly about it in an interview by Riot League Operations personnel, FrosT admitted that he made this statement. Although 100 Thieves provided Riot with a clip showing FrosT's side of the conversation that does not include this statement, they declined to provide the full video to Riot."
ADVERTISEMENT
Article continues below this ad
As of now, fans are really confused as to who to support in this entire fiasco. We cannot wait to see how things turn out from here.