11 Things to look forward to in the Champions League
Published 09/17/2014, 3:47 AM EDT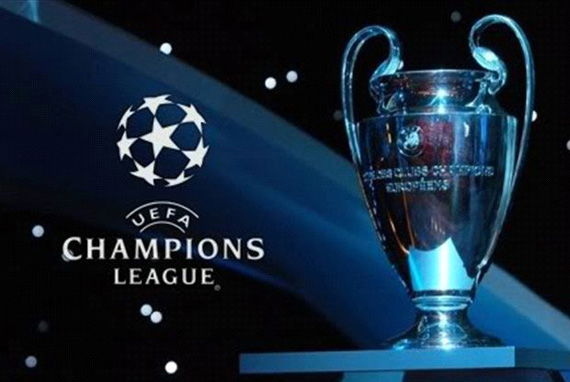 ---
---
1. Genuinely Wide Open
The champions league has always been a tight affair. But the hot favourites have been more or less the same, the big two of Spain and the German powerhouse Bayern. But the rise of the teams like Atlético Madrid,and Borussia Dortmund, with both reaching finals of the last two years, Champions League has become more ccompetitive than ever. Chelsea, Manchester City and Paris St-Germain have no reason to think they can't win it. Juventus, Arsenal and Liverpool make up a supporting cast who, while probably unlikely to win it, do stand a chance if they get favourable draws.
It will be again interesting to see if how the top team battle for the biggest title club football offers.
ADVERTISEMENT
Article continues below this ad
2. Holders Jinx can be broken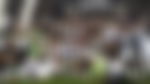 ADVERTISEMENT
Article continues below this ad
Since the European cup turned into the Champions League in 1992, nobody has yet defended the title successfully. The most obvious factor would appear to be the change in format. Permitting second, third and fourth placed teams from the major nations has increased not just the number of sides but the quality, too.
But this season is different. Real Madrid despite their poor start to the season, look a side more than worthy of defending the title. Forget LaDecima, it's time for Undecima.
3. The Top Scorer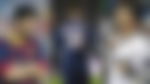 Football is a team game but when it comes to goal scoring, that too in a tournament of such stature, the top scorer gets major attention and praise from the whole footballing community. Last season Cristiano Ronaldo's record breaking 17 goals in the competition was much talked about and eventually lead to second Ballon D' Or for the Portuguese.
So who will be top the charts this time around? Will the race be again between Messi,Ronaldo and Zlatan or we will have a surprise? All this just adds to the excitement.
4. Manchester City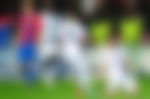 When it comes to favourites, Man City's name doesn't strike you. But Manchester City are real contenders to win the Champions League outright. If they don't think they are, they should. Over the past two seasons they have stretched the excuse of struggling to adapt to the competition as far as it can go.
There have been some mitigating circumstances. Unkind draws left them with tough groups in 2011-12 and 2012-13 while Martin Demichelis' red card in the first leg against Barcelona last season irretrievably altered the course of that tie.
But there can only be so many excuses when you have spent the amount of money that City have and, though they are once again in the toughest group, this is the season when they need to make a real impact on the competition.
5. Liverpool Are Back In Big Time…while Manchester United Are Not
Two seasons ago nobody would have guessed this. Liverpool fans preparing for a Champions League night and Manchester United fans, well trying not to think about it.
What is of intrigue is whether Brendan Rodgers feels any need to adapt his tactics when he goes to the Bernabeu on Nov 26 or if and when Liverpool find themselves in a tight and cagey knockout tie.
And talking abou Man Utd they will be hoping to be back as soon as possible, and with the money they have spent, it should not be long.
6. Jose Mourinho's season?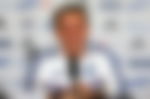 Jose Mourinho's priority will definitely be the Premier League title but with the squad at his disposal and experience he brings, this might just be his season. History also suggests that 'The Special One' is much more successful in the second season in charge.
Strangely, Chelsea's vulnerability so far has been at the back but history would suggest that Mourinho will address this, presumably at the expense of some of their current attacking flair, and that will make them a formidable opponent for anyone come the knockout stages.
7. Gardiola's Test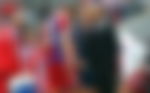 Pep Guardiola is under pressure at Bayern Munich and winning the Champions League is the only way to quell the growing discontent around the club at the former Barcelona coach's methods.
Stepping into Jupp Heynckes shoes just after a near perfect season was never goint to be easy. With the resources they have, Bundes Liga title is not going to satisfy the fans and the managment.
Last season's semi-final thrashing by Real Madrid left the Spaniard vulnerable and led to Franz Beckenbauer saying that things are not right at the club and that the limitations of Guardiola's tactics had been exposed.
Few clubs have quite the number of high-profile and influential ex-players willing to speak quite so frankly in media as Bayern. If things don't go well expect to hear a lot more from them as the season goes on.
8. Lots of little teams to patronise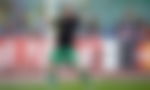 Ludogorets Razgrad, Apoel Nicosia, Bate Borisov and Maribor are all in the group stages. Even the presence of Malmo harks back to the old European Cup.
It is rare to have a group stage with quite so many minnows and while the statistics would say that they are just there to make up the numbers, Apoel's run to the quarter finals in 2011-12 offers some hope that they can do something other than aim for third spot and a place in the Europa League.
With their amazing route to the group stage, when defender Cosmin Moti was forced to go in goal and subsequently saved two penalties in the play-off shootout against Steaua Bucharest, Ludogorets have already claimed the crown as everyone's second favourite team as well as the story of the season before the competition has fully begun.
9. Which League Will Dominate?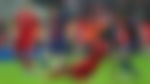 Different players and fans have different views on which league is the best, and all have their different reasons for it. But whether it's the technical football of Spain, the competitiveness of England or the strong physical play of the Germans, the performance of different teams in Champions League actually defines which team is better.
Last year it was all Spanish affair in the final while in the year before it was an all German final. Indicating the fall of Premier League teams on the big stage. But this year with a record spending by the English clubs, we might have a different story this year.
10. Young Stars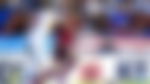 Champions League is also the stage upon which clubs and players must perform if they are to prove themselves to truly belong among the game's elite stars.
Last season, the likes of Koke, Antoine Griezmann, Marquinhos and Kostas Manolas were among those who dramatically increased their reputation with impressive performances on the European stage and this season there will be a new batch of young stars hoping to make their mark on the Champions League stage. It is a competition that defines careers and reputations.
Some bright young talents to look out for during this year's edition will be Juan Iturbe of AS Roma, Kaan Ayhan of Schalke 04, Munir El Haddadi of FC Barcelona, Hakan Calhanoglu of Bayer Leverkusen and of course Raheem Sterling of Liverpool.
11. New Signings
ADVERTISEMENT
Article continues below this ad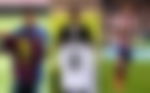 It's always interesting to see how the newly recruited perform and when it comes to Champions League, it's even more.
Let it be Alexis Sanchez for Arsenal, or Robert Lewandowski for Bayern, all will be hoping to find success with their new club and in a way the club will be hoping they make it happen for them.
ADVERTISEMENT
Article continues below this ad
But the most talked and analysed one will be performance of Luis Suarez and James Rodriguez. Both Real Madrid and Bracelona have history of signings the best players and this year was no different. Suarez was exceptional for Liverpool whereas James was the star if the world cup and now comparison between them is natural like it was for Gareth Bale and Neymar.