11 Unknown Facts about Real Madrid!
Published 03/04/2015, 8:31 AM EST
By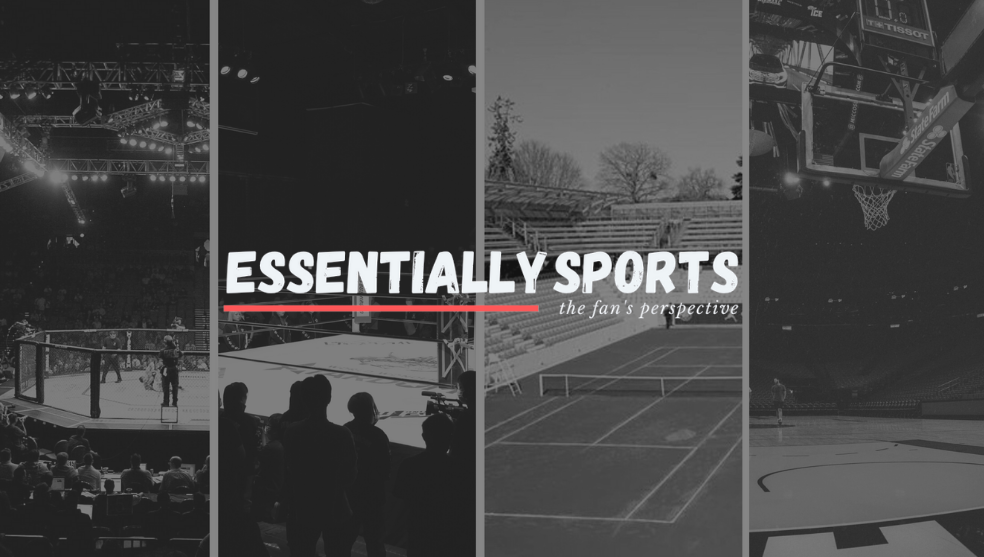 ADVERTISEMENT
Article continues below this ad
Real Madrid is one of the most decorated clubs in Spanish history. These 11 mind-boggling facts about Real Madrid will leave you surprised!
ADVERTISEMENT
Article continues below this ad
The word Real is Spanish for Royal and was bestowed to the club by King Alfonso XIII in 1920 together with the royal crown in the emblem. Before that, it was known as RSFF (Royal Spanish Footbal Fed). Football was introduced to Madrid by the academics and students of Cambridge and Oxford University graduates. The club finally got established by 1905.
Solid start but unfortunate end. Real Madrid won their first title by defeating Athletico Bilbao in the Spanish Cup final in 1905. Although the first Spanish football league was founded in 1929 and despite leading the league, Madrid lost on the final day of the season to Athletic Bilbao as Barcelona were crowned champions.
Change in government during 1931 and the subsequent arrival of the Second Spanish Republic saw the club lose its title Real and returned to being named Madrid Football Club. In 1945, Santiago Bernabeu Yeste became the president of Real Madrid and under his and Miguel Malbo's supervision, Real Madrid's youth academy was founded under the name of Cantera which is today known as La Fabrica. The stadium also got his name during his presidency.
DI STEFANO SAGA. In 1953, Santiago Bernabeu embarked on a mission to sign the best players from all over the world with the most famous signings being of Alfredo Di Stefano. A few years later, Bernabeu, along with Bedrignan and Gusztav Sebes created an invitational tournament of teams from all over Europe. The same tournament is now known as the UEFA Champions League. Though he will always be remembered for his time at Real Madrid, Di Stefano might have landed in Barcelona. He even signed a deal with the Catalans but due to so many complications and divisions within the Barcelona management, Madrid pounced and the rest is history.
Between 1956 and 1960, Real Madrid won five consecutive European Cups and thus, earned the right to wear the UEFA Badge of Honour. The only club to have it at that time. At present, having won 10 UCL titles, they are the most decorated European outfit, surpassing the likes of Milan and Liverpool.
Their worst defeat ever was a league defeat: 8–1 against Espanyol in the 1929–30 season.
Best win recorded till date by Madrid is 11–1 against FC Barcelona (during the 1942 Copa del Rey).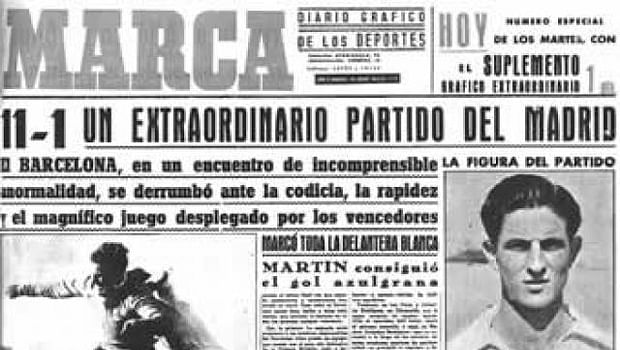 From the mid-1980s, Real Madrid bounced back from its lost grip on the La Liga title, with a generation of players nicknamed "La Quinta del Buitre" (Vulture's Cohort). Those players were Emilio Butragueno, Manolo Sanchis, Martin Vazquez, Michel and Miguel Pardeza. All these players played for Spain in the 1990 World Cup.
Real Madrid's highest home attendance was during a 2006 Copa del Rey match with a crowd of 83,329.
Arthur Johnson had the privilege to be the first manager of the best club in Spanish history. He managed the club from 1910 -1920.
In the 1947–48 season, Real Madrid finished eleventh, which remains, as of 2014, the club's lowest finishing position. Real Madrid won La Liga four times and the European Cup five times during the 1950s.
ADVERTISEMENT
Article continues below this ad
In the summer of 1979, Laurie Cunninghum made a historic move as the first British player to transfer to Real Madrid, who paid West Bromwich Albion a fee of £950,000 for his services. He scored twice on his debut and helped Real win the league and a cup double.
ADVERTISEMENT
Article continues below this ad