14-Year-Old Fortnite Pro Accused Of Cheating Just Days After Being Banned
Published 05/15/2020, 11:43 AM EDT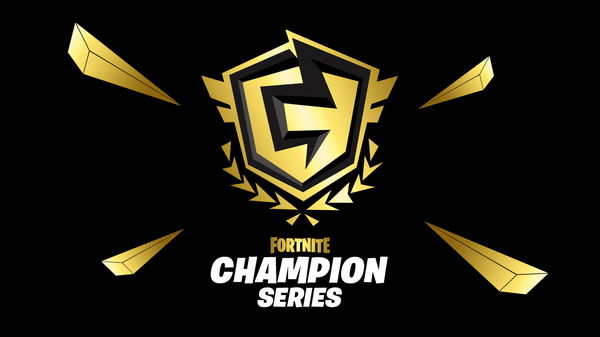 ---
---
The Fortnite Champion Series Invitational kicked off on May 2 with the open qualifiers, and among the participants was Kai "Kquid" Eaton. He fared well on the first day of the tournament, but wasn't as fortunate the next day. On Day 2 Week 1 of the FNCS Invitational, he gathered about 50 points in his first match. Surprisingly, Epic Games banned him during the second match of the ongoing tournament.
ADVERTISEMENT
Article continues below this ad
The Australian Fortnite pro later responded, claiming that another PC was the reason for the ban. But now, evidence has emerged that alleges Kquid was using cheats in Fortnite.
Fortnite pro under fire for allegedly using aim assist cheats
ADVERTISEMENT
Article continues below this ad
Fellow Australian Fortnite player and YouTuber, SerpentAU, has accused Kquid of using aim assist on keyboard and mouse just days after his surprise ban. He posted a 2-minute video on his Twitter account, sharing screenshots that underline some programs and files required for installing the cheats.
The video also features footage from one of Kquid's earlier streams on Twitch. The same files and programs needed to administer and mask the aim assist hacks are visible on his PC. Moreover, Serpent also attached a Twitlonger in which the 14-year-old pro admits to using the cheats in season 9. However, he claims those didn't work, so he factory reset his desktop to get rid of them.
He said he factory reset his pc multiple times, yet kept this on his computer, it wouldn't make sense to have this and only try it in season 9 then just recently get banned.. mid tournament pic.twitter.com/AjW45JtXBb

— Serpent 🕊️ (@SerpentAU) May 14, 2020
However, the footage found from his Twitch stream shows the files dated at April 2020, indicating those were installed after the factory reset. Additionally, it makes little sense that someone used cheats in the past and got banned recently.
ADVERTISEMENT
Article continues below this ad
Serpent further claimed that Kquid "used literal aimbot" in some tournaments.
ADVERTISEMENT
Article continues below this ad
The aim assist cheats for keyboard and mouse works by deceiving Fortnite into thinking that somebody is playing on a controller. However, a question does arise. The pro had good placements at several Fortnite events, including the Australian Open Summer Smash 2020. Was he using the cheats even back then?
For now, no light has been shed on why Epic banned Kquid. Famous personalities in the Fortnite community like Lachlan and AussieAntics have reached out to the devs regarding his ban. But expecting the details to emerge publicly anytime soon seems absurd. Regardless, Fortnite and its tournaments will carry on.
Trending Stories