14 Year Old Fortnite Pro Permanently Banned From Twitch
Published 02/22/2021, 12:29 PM EST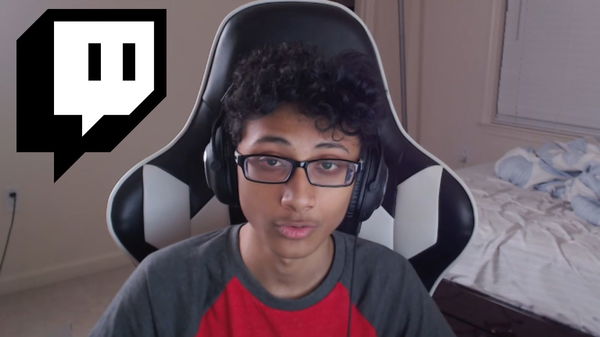 ---
---
In the past few months, Twitch has handed out bans to a plethora of its streamers. While a majority of big names like xQc, NRG Clix, and Neymar Jr. could soon return to the platform, others like Dr Disrespect are still unaware about the reasons that led to their ban. The latest streamer to join Dr Disrespect is a 14-year-old Fortnite pro named Advyth.
ADVERTISEMENT
Article continues below this ad
Advyth originally received an indefinite ban in January for allegedly using 'hateful slurs' during a stream. As per the streamer, he hadn't made any such comments, and the ban was completely unjustified. Naturally, he tried to contact Twitch multiple times but did not receive an adequate response from the platform.
Following weeks of pleading, Advyth used an alternative account to stream and evade the previous ban. Apparently, this violates Twitch's guidelines and has resulted in a permanent ban for the Fortnite pro.
ADVERTISEMENT
Article continues below this ad
Bugha claimed Twitch has treated his fellow Fortnite pro unfairly.
On the flip side, C9 Avery and Team Liquid's Stretch expected Advyth to be aware of the severe consequences of evading Twitch bans.
im ngl worst thing you could do streaming on an alt idk how no one told you not to now ur chances of getting unbanned are pretty much 0%

— C9 Avery (@Avery_FN) February 21, 2021
Fortnite pro Advyth severely affected by Twitch ban
Just like many other young players, Advyth looks forward to building his career as a Fortnite pro. He is certainly one of the most talented players in the competitive scene right now, and even Bugha had hosted him in one of his streams. The World Cup winner does not host other creators usually, and Advyth's potential is the only reason he got this opportunity.
Big organizations hire players based on their gameplay available online. As a result, content creation is equally important for aspiring professional players.
Advyth talked about the same in a tweet.
YALL CANT EVEN COMPREHEND HOW HARD THIS BAN IS FUCKING ME RN, TALENT/ORG MANAGERS FOR DIFFERENT HAMES LITERALLY LOOK AT STREAMERS GAMEPLAY BEFORE THEY SIGN THEM BRO, HOW THE FUCK AM I SUPPOSE TO HAVE A FUTURE IN ESPORTS OFF THIS LMAO?!!?! ANY GAME I TOUCH WILL GO UNNOTICED.

— Advyth (@Advyyth) February 20, 2021
Did Clix get special treatment from Twitch?
NRG eSports' pro player Clix recently received a ban from Twitch for accidentally showing explicit content on his stream. This led to a third strike on his channel, and eventually, a ban.
Clix's fans around the world came together in his support and hashtags like #freeclix trended #1 on Twitter. Surprisingly, Twitch revoked the streamer's ban in just three days.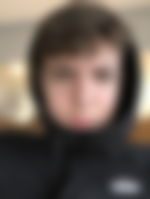 In contrast to this, Twitch still hasn't revealed the apparent reason behind Advyth's first ban. It has been a month already, and from the looks of it, this narrative will not change in the near future.
ADVERTISEMENT
Article continues below this ad
I understand clix got clout n connections but like how the fuck do you take 2 days to unban someone who was indefinitely banned on the 3rd suspension and fail to answer 3 appeals that I submitted more than a month ago simply just asking for permission to stream @TwitchSupport

— Advyth (@Advyyth) February 16, 2021
It is worth noting that Dr Disrespect was one of the biggest streamers on Twitch when it suspiciously banned him. Hence, it might be an overstatement that the platform prioritizes popular streamers over small creators.
ADVERTISEMENT
Article continues below this ad