"15-Year Plan to Impress My Daughter": Serena Williams' Husband Reveals What Drives Him as an Investor
Published 05/06/2021, 2:35 PM EDT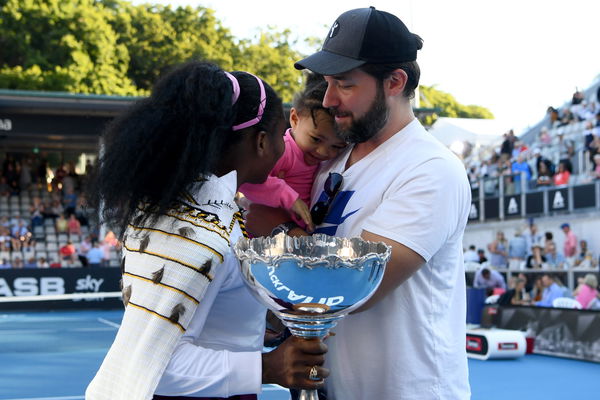 ---
---
Serena Williams' husband, Alexis Ohanian, is an investor and has been investing in various start-ups that he sees would make the world a better place. Alexis is looking to make a better future for his daughter, Olympia Ohanian and that is one of the reasons he is investing.
ADVERTISEMENT
Article continues below this ad
In a recent interview, Alexis spoke about why he is investing in various companies. One reason is that he wants to be as inspirational as his wife, Serena. He wants his daughter to hear the great things her mother has done as well as about her father.
"In 10 years, she'll be a snarky teenager, and she'll have had people her entire life, telling her how amazing her mother is right total strangers will say your mother changed my life. I'm very proud and happy that, but I'm also very competitive and I'm like alright people need telling you about Papa too, and my goal there is do this work now it's Venture Capital with 776 to do this work as thoughtfully as I can because it's something I'm good at."
ADVERTISEMENT
Article continues below this ad
Alexis Ohanian wants to be inspirational like Serena Williams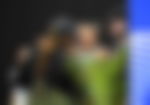 Through his investment firm, Seven Seven Six, Ohanian has invested in over 15 companies. He has certainly helped founders of those companies which work in various different sectors. All the investing has come at the thirst of getting an approval from his daughter, Olympia in the future.
ADVERTISEMENT
Article continues below this ad
"I think probably the highest leverage way I could spend the next few decades, to empower founders support founders to build businesses that have far-reaching impact that is helping create a better world for her, where I can feel like this is really important I want this to exist. This is a 10 year, 15-year plan to impress my daughter. We're, we're early into it, but I'm really proud of the team we've built so far I'm proud of the investments we made."
Both Alexis and Serena have strived to boost start-ups. For example, they have led the effort of investing in a new NWSL franchise Angel City FC, along with several other celebrities. Alexis is the co-founder of the social media platform, Reddit, and has focused on rectifying the mistakes he made in his early days as an entrepreneur.
ADVERTISEMENT
Article continues below this ad