Cricket : Flop XI of 2015
Published 12/30/2015, 9:26 AM EST
By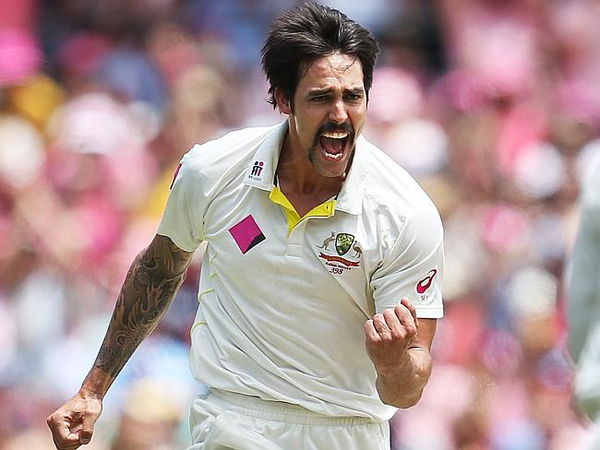 Double centuries by Martin Guptill and Chris Gayle, remarkable spells by Tim Southee, Trent Boult, Wahab Riaz, Mitchell Starc were some of the star-studded of the year 2015. The World Cup and some action Down Under were some grand events in the world of Cricket this year.
While the emergence of young guns like Kagiso Rabada and Mustafizur Rahman was a treat to watch, there were some big names who failed to deliver and had a poor run this year.
EssentiallySports brings you the Flop XI of 2015.
ADVERTISEMENT
Article continues below this ad
1. Ahmed Shehzad (Batsman)
ADVERTISEMENT
Article continues below this ad
Ahmed Shehzad is tipped as Pakistan's rising batting sensation. But 2015 was not a great year for this young star. He managed an average of 28.60 in 3 tests this year and scored just 143 runs. His ODI performance was even worse. He did not hit a century this year. He amassed 199 runs in 9 T20Is with an average of 22.11 which is even lower. The Pakistani top order batsman who aims to be like Ricky Ponting was one of the top flops in 2015 and we hope the young lad strikes gold in 2016.
2.   Eoin Morgan (Batsman)
The England Cricket team could not have a more disastrous year. Their World Cup performance was far from impressive. Morgan was announced ODI captain two months prior to World Cup 2015. During the tri -series he scored an impressive 121 against Australia but in vain. He couldn't score in any other game of the series. His poor form continued during the World Cup too. He could manage only 90 runs from 6 games at an average of 18.  Also, his captaincy could only manage 2 games out of 6. His form during home series against New Zealand was good but not of his standards.
The Southpaw labeled as 'finisher' is a player of pure talent and strength. We just hope his captaincy doesn't hinder his performance in 2016.
3. Virat Kohli (Batsman)
The aggressive Delhi boy rose as a star in the young Indian team. He was breaking records like piece of cake. But the Test captain of Indian team managed a poor run in 2015. Virat Kohli, who managed 1000 plus runs for four consecutive years, could only amass 623 runs from 20 ODIs this year with an average of 36.64.  Kohli failed to register two-digit score from any of the 4 games in the ODI tri-series against England and Australia.
His low scoring streak in Bangladesh and World Cup came to an end by his 11th test century during Sri Lankan tour. He registered his first series win as a captain.
In tests, he scored 640 runs from 15 innings at an average of 54.05. His captaincy proved vital against South Africa and won the test series 3-0.
4. Michael Clarke (Batsman)
The Australian Captain did win the World Cup this year but could not better his own records. He managed only two 50 plus scores from 7 ODIs he played in 2015. His average shrunk to 36.50 in 2015 which was around 45 till last year. He mustered only 211 runs from 7 tests he played with an average of 21.10. This performance was certainly a flop show for a batsman whose Test career average is close to 50.
5. Suresh Raina (All Rounder)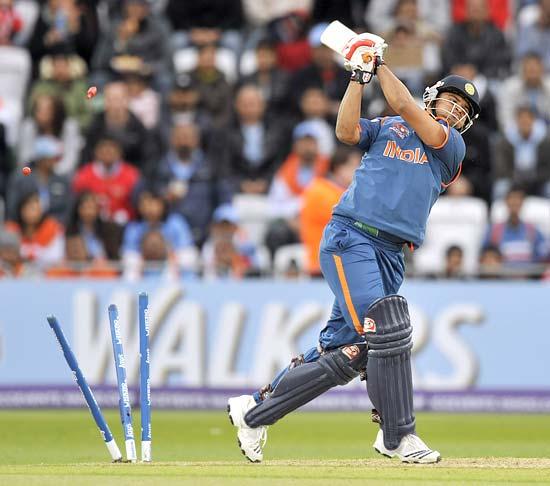 India's mainstay in middle order and lower batting order has had a bad year. The only test match Raina played yielded a duck. The 110* he scored against Zimbabwe in the World Cup was a bliss to watch but in the other 20 ODIs he could only manage  517 runs with an average of 32.3. Towards the end of the year, he scored 36 runs from 2 occasions in T20Is against South Africa. A lot of expectations were on the southpaw but he failed to deliver. He was the biggest flop for Indian Cricket this year.
6. Luke Ronchi (Wicketkeeper)
Ronchi was marked as a supporting-pillar in the ODI middle order with Elliot after his debut for Australia back in 2008. Kiwi wicketkeeper started the year with a high as he hit record 170 not out off 99 balls against Sri Lanka in an ODI in January. His World Cup performance was far from worthy as he could score more than 10 runs only twice- against Sri Lanka (29*) and Scotland (12). He was dismissed for a duck in the final against Australia which eventually they lost. In other 28 ODIs he could only manage 247 runs but, kudos to his 170, he took his stats to 417 in 29 ODIs with an average of 21.94, which looks respectable. T20s were also a nightmare as he scored 45 runs from the 4 games he played. The only saving grace this year was the single test he played in which he scored 88 against England. Now that's a relief!
7. Ravinder Jadeja (All Rounder)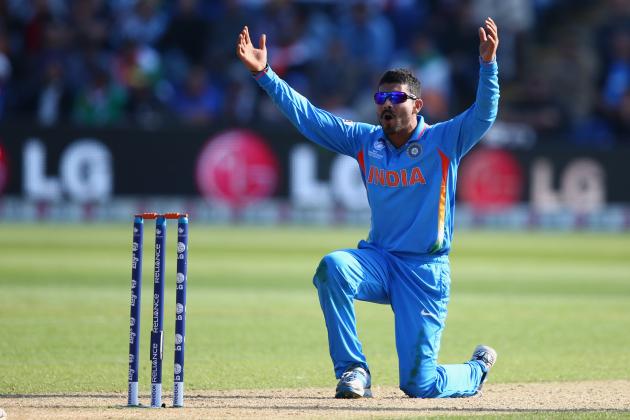 'Sir' Ravinder Jadeja, our all rounder, as he is affectionately called by his skipper M.S. Dhoni and fans. Though many would be disappointed to see him on the list but in 2015, he certainly failed to live up to his expectations. Before the start of World Cup, he had fitness issues and hence could only play a solitary game in the triangular series. He performed poorly  in the World Cup as he amassed only 57 runs from 8 occasions with an average of 14.25 and highest being 23. He failed to click in desperate times, especially during the semi-final against Australia.
In-total, he managed only113 runs from 12 innings with an average of 16.14 in ODIs. His bowling was even worse in ODIs; he averaged close to 50 in 12 games and picked only 10 wickets. However, he played effectively in Ranji Trophy, and in the later part of the year against South Africa. He scalped 23 wickets from 4 games. Now, that's "Sir" Jadeja for you guys!
8. Thisara Perera (All Rounder)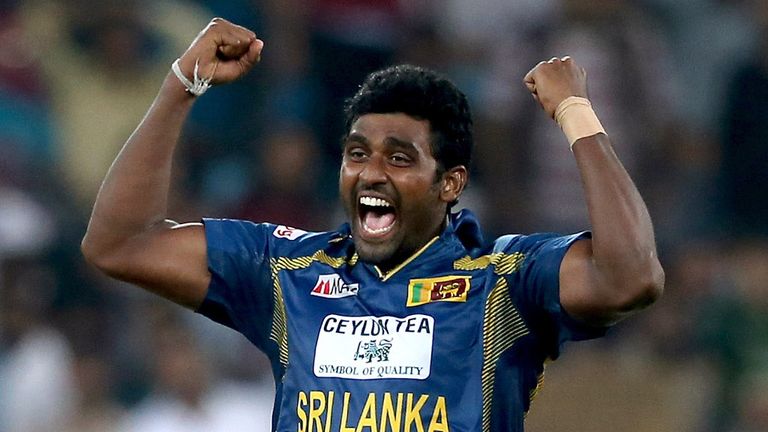 Sri Lanka has always produced quality all-rounders like Thisara Perera and Angelo Mathews but 2015 was surely not the year for Perera. He could muster only 62 runs from 4 innings at an average of 20 and took six wickets with a disappointing average of 46.66 during this year's World cup.
Overall in 2015, he scored 117 runs in 17 matches at meager average of 10.6 and could pick only 12 wickets at an average of 59. Even T20Is saw a drought column as he could score only 3 runs from 2 matches and took 3 wickets with an economy of 9.
However, he showed his talent in the Bangladesh Premier League but his national duties were disappointing to say the least.
9. Bhuvneshwar Kumar (Bowler)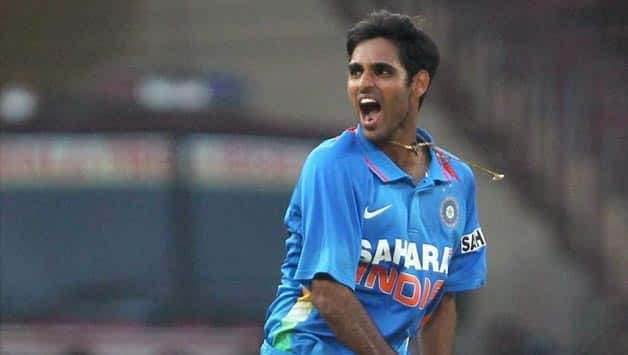 India's promising swing bowler had a great start to his career but 2015 was surely not his year. He played only 1 test this year and bowled at an average of 168! He did take a wicket though. He bowled with an average of 36.06 this year which is not a good thing for a bowler who has an ODI bowling average of 9.76. Yes, 1 wicket per 10 runs. He picked 16 wickets from 13 ODI matches he played. His T20Is performance was even worse. He managed 2 wickets from 4 matches with an average of 50.50. This year was certainly not the best for this young man.
10. Mitchell Johnson (Bowler)
ADVERTISEMENT
Article continues below this ad
Australian fast bowler recently retired from all forms of cricket because of his poor form as he said. His start of the year was good but his bowling started falling apart.  In his last test match, where seamers like Starc were going berserk, he could only manage 2 wickets. Even for KXIP during the IPL, batsmen were showing no mercy. For a bowler with a test career average of 22.20, returned with an average of 33.77 from 9 tests he played in 2015. He took 30 wickets in tests. For a player of his stature, this year was certainly a flop which eventually made him to announce his retirement.
11.James Anderson (Bowler)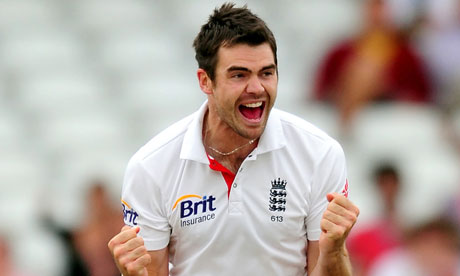 ADVERTISEMENT
Article continues below this ad
The spearhead and the finest English bowler of his generation England have ever seen. Much was expected from him but somehow he missed his mark this year. Anderson picked 5 wickets from 6 games to end the World Cup with an average of 49. His best performance came against Scotland, of 2 for 30. During his 100th test match he took his 384th wicket and became the all-time highest test match wicket taker for England. Overall, in 22 test innings he took 46 wickets with an average of 22.65. But he couldn't shine in ODIs as he picked only 12 wickets from 10 games that he played this year. Keeping his standards in thought, he was definitely not at his best this year.
In the end, we can only wish them all a Happy New Year and Good Luck for 2016!