2016-17 NBA free agents
Published 06/30/2017, 1:09 PM EDT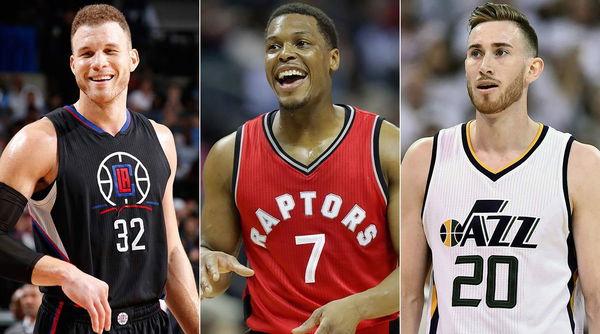 ---
---
The 2016-17 NBA season has ended. With the Warriors crowned as champions, team managers and coaches are preparing for the upcoming season. The Draft is on 22 June, with a promising class. Then we enter the free agency negotiation period, where some big names are all up for grabs. While these players will be at their homes, relaxing and deciding their future, the teams would be doing all they can to retain or recruit new members.
ADVERTISEMENT
Article continues below this ad
The players that are likely to leave, have already scheduled meetings in July, indicating a busy week is about to start.
Here are the best free agents available on the market for this upcoming off-season.
ADVERTISEMENT
Article continues below this ad
20. Kyle Korver – CLE (SG)
10.1 ppg, 2.8 rpg, 1.6 apg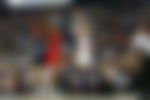 Korver did not have that much of a breakthrough season with Cleveland. While averaging a decent 10 points off the bench and adding to the formidable 3-point shooting arsenal of Cleveland, he was lack lustre and mostly absent throughout the entire finals with just 22 points in 5 games. However, he is still one of the best 3 point shooters in the league (and only one of 7 to score more than 2000 3-point shots). His average of 10 points off the bench would be useful for most teams, especially the likes of Orlando that struggle from deep.
19. Rudy Gay – SAC – (SF)
18.7ppg, 6.3 rpg, 2.7 apg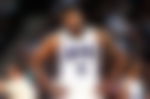 Since moving to Sacramento, Gay has had success as an individual. He has been a near 19 points per game, 6 rebounds a game player, as the King's try to break their playoff drought. Unfortunately, things took a difficult turn for them, as Gay was injured and Cousins was traded. King's finished the season on a low.
It would be a gamble to have a good contract to a player who ruptured his Achilles tendon, but then again, he has been an efficient player for the team for 4 years.
18. Danilo Gallinari – DEN (SF)
18.2 ppg, 5.2 rpg, 2.1 apg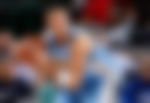 During the last 2 seasons, Gallinari has been a solid scoring and rebounding option for the Nuggets. This season, he helped Nuggets become one of the higher scoring teams, as they were 3 in the league in scoring. The biggest drawback for him, would be his defensive skills and his fitness as he has not played a full season since 2009-10 (81 games out of 82).
He has a slightly higher salary at over $15 million, but has made it well, being a good scorer for the last 2 seasons. Teams that require a decent scoring option, might be interested in him, such as Oklahoma City Thunder. But if the Nuggets can assemble a strong squad, he might want to stick and re-sign with them.
17. Rajon Rondo – CHI (PG) – 2017-18 guaranteed for just $3M until Friday, June 30, 2017.
7.8 ppg, 5.1 rpg, 6.7 apg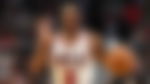 The mercurial point guard had a season of downs and up. Not getting along with coach Hoiberg or Jimmy Butler and D-wade, he had a resurgence with the team as the Bulls secured a #8 seed. He played just 2 games against Boston, but was instrumental in Chicago taking the first 2 games against their fancied opponents, averaging 11.5 points, 10 assists and 8.5 rebounds in the 2 playoff games. With him absent, Chicago fell to the Celtics. While not an overall scoring threat, he is a great defensive asset and ball-handler.
His future is now in a bigger doubt, as Chicago traded Butler and acquired Kris Dunn and Zach LaVine, who are likely to form the new backcourt. Rondo, would be paid $13.4 million (3 million being guaranteed) if Chicago take the option. Reports are suggesting that Chicago do want to waive him and re-sign him for a cheaper deal, which would facilitate the rebuild. He may not see as much minutes in Chicago, but he could have options for a good payday at Indiana or New Orleans.
16. Otto Porter Jr. – WAS (SF)
13.4 ppg, 6.4 rpg, 1.5 apg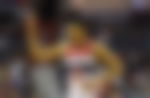 In 2014-15, Otto Potter Jr was named the Shaqtin-a fool MVP. Not the greatest honour a player wants to receive. Since then, he has not looked back. This season, he was an important member of the revitalised Wizards under Brooks and was a reliable scoring option for the team. His defence improved and he made himself a lethal shooter from downtown, with 43% 3-point accuracy (148 made baskets).
With his improved performances over the last 2 seasons, there is no reason why he won't get a big money contract with the Wizards as they look to try and make deeper playoff runs. He even received a compliment from Shaq himself on TV (after the twitter row between Shaq and JaVale McGee). The best way to earn a good contract is to have a great season just when you enter free agency. Being a restricted free agent, it gives the Wizards
a chance to match any offer.
15. Serge Ibaka – TOR (PF)
14.8 ppg, 6.8 rpg, 0.9 apg, 1.6 bpg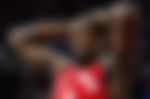 Only Westbrook remains at OKC. Ibaka was traded to Orlando for 3 young players. However, things were not great and he moved to Toronto to add some veteran experience for a team wanting to make a deep playoff run. His run this season, has been good as per his career averages and he has been a defensive rock for years now in the NBA. Obviously Toronto might do well to have him, but they have a lot more to worry about with Lowry set to leave. However, Ibaka's salary (unless he takes a pay cut) would be a fairly hefty amount in the excess of $12 million a year.
He is still, a 15 point per game,nearly 7 rebounds and 2 blocks a game and a decent 3-point shooter. It would be appealing to many teams.
14. Derrick Rose – NYK (PG)
18.9 ppg, 3.8 rpg, 4.4 apg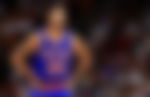 How things have fallen for Rose.  After his amazing 2010-11 MVP season, he has never been the same player since his injuries.  Despite some occasional flashes of brilliance, he is not a max contract player he wants to be, or is a fit in the Knicks. Not to mention, him going AWOL without permission before a game against the Pelicans would not do well.
However, he would still be a good off-the bench option for any team, and if he is willing to take a pay cut and chase a championship ring, there would be quite a few interested teams that would want to add depth to their PG position.
13. Dion Waiters – MIA (SG) (Player Option) 15.8 ppg, 3.3 rpg, 4.3 apg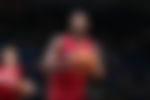 Miami's season was a tale of 2 halves. The first half of the season, they went 11-30. The second half of the season, they went 30-11 and nearly made the playoffs in a resurgent run. Waiters was one of the players that played a big role for the team. A decent scoring (not an exceptional one) scoring player, he finally had a season he would not forget.  Averaging 15.8 point a game (career average 13.2) and providing more than 4 assists a game, it helped the team a lot. He gave a good 3-point shooting option as he shot nearly 40% from downtown, on almost 5 attempts a game.
Having declined his player option, it would be a matter of money. Having earned just under $3 million for the season, he is likely to command a salary of $15 million, given his performances. Miami may have cringed at paying so much, but now that they have settled the issues with Chris Bosh, they should be able to move on from their big-3 era.
12. Zach Randolph – MEM (PF)
14.1 ppg, 8.2 rpg, 1.7 apg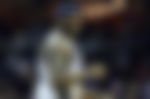 Memphis are a gritty team that can slog their way pasttheir opposition. The biggest example of that can be their veteran Zach Randolph. At the age of 35, providing 14 points a game and being a dominating presence on the boards, helped Memphis's 2 leaders in Marc Gasol and Mike Conley. This gave them a 7 seed playoff berth. There would be no shortage of suitors for him, especially with a fairly low salary. If he takes a pay cut, he would even be a great target for Golden State Warriors or Cleveland.
It would be shocking to see him not re-sign with the Grizzlies. He has stated his love for the team and its fans and the city and this is the place for him. Memphis can still hope to rely on him for the next few seasons. A declining Zach Randolph, who has successfully embraced a role on the bench, would be a needed and respected leader for the team.
11. George Hill – UTA (PG)
16.9 ppg, 3.4 rpg, 4.2 apg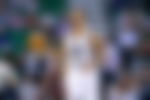 George Hill had a career best season with Utah. He produced more than his career averages in points, rebounds and assists. His 16.9 points a game were a career high average for a season. He helped the Utah claim the Northwest division title and a comfortable 5 seed in the West. In the playoffs, he played an important role as the Jazz overcame a more fancied Los Angeles Clippers before being swept by the Golden State Warriors.
An efficient shooter from any part of the court (including 3-point range), he can score reliably, having averaged fewer than 10 points a just twice in his career. However, teams would have some doubts regarding his fitness, as injuries limited him to 49 regular season games and he missed the last 3 games against the Warriors in the playoffs. His contract however is not very expensive and should be interesting a few teams. Utah would want to keep him for the foreseeable future, but San Antonio might also be interested in getting back a player (Coach pop's favourite) who they traded for Kawhi Leonard.
10. J.J. Reddick – LAC (SG)
15.0 ppg, 2.2 rpg, 1.4 apg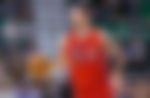 We talked about the trio of Paul-Griffin and Jordan at LAC. However, people forget that Reddick was an important cog for a Clippers team that always fancied itself.  Since moving to LAC, Reddick has been a reliable 3-point shooter and scorer, averaging nearly 16 point a game during his 3 and a half seasons with them. Many teams would be interested in a good and reliable 3-point shooting guard
Though with the free agency of Griffin, and possible trade of Jordan, Reddick might be on the move to new pastures as it looks like LAC are entering a full rebuild mode after trading Paul. His salary cap space is not large either.
9. Pau Gasol – SAS (C) (Player Option)
12.4 ppg, 7.8 rpg, 2.3 apg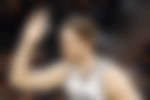 When his career finishes, Pau Gasol would be remembered as one of the greatest foreign players in the NBA. This future hall of famer is now with the Spurs, trying to win a 3 championship ring. Despite seeing limited minutes, and his production slowly dwindling, the Spanish centre has changed his game. Centres are not known to have 3-point range. Gasol has added that to his arsenal this year. To put it into context, he hit 74 of 249 3-point attempts from 2002-16. In this season with San Antonio, he hit 56 of 104, showing his adaptation to a now faster league. He still remains a reliable scorer and still makes his presence felt on the boards.
He has opted out of his contract, and is likely to be tied down for several years with the Spurs, who are in the midst of clearing cap space. Gasol is reported to be willing to take a salary cut, to help San Antonio win their first title without Duncan.
8. Jeff Teague – IND (PG)
15.3 ppg, 4.0 rpg, 7.8 apg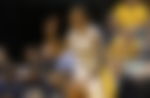 From a personal stand point, Teague's first season at Indiana would be a success. He had high scoring and helped in ball handling, making the pacers faster.  Despite being swept in the playoffs, they still were the only Eastern conference team to make the Cavs sweat throughout the playoffs.  He has also been a decent shooter and does not take up a high volume of shots (11.1 attempts a game).
He will likely to be earning more than $10 million next season as he earned a pay rise for sure. However his destination remains uncertain. Indiana would have looked like the best fit, but with George declaring he would be leaving (so as to give the team an opportunity to trade him and get back assets), it would depend on the direction and players bought in under the new management. Teams that want to bring in a faster paced offence, like Chicago and Minnesota, could be tempted to sign him as well.
7.  Andre Iguodala – GSW (SF)
7.6 ppg, 4.0 rpg, 3.4 apg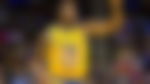 Warriors are headlined by their 4 all-stars. He has been a key component for the Warriors under Kerr. Having accepted a bench role, he is the leader of their second unit, and one of the best defenders. He was the 2015 NBA finals MVP for a reason. When he is on the court, he makes it count, as he tends to have the highest plus-minus score. While not an offensive threat, he can make in solid all-round contributions from the bench. What the Warriors use him for, is his defensive and leadership skills.
Unlike the main free agents of the Warriors, Iguodala has said he would be considering offers. His skills on both ends mean teams would be willing to pay him $16-$20 million, while the Warriors might require him to take a pay cut again, to help in the cap space. He is not reportedly keen on that. Unless a contending team comes along, he might be more tempted to take a pay cut and win a few more rings, or head out for a new challenge
6. Jrue Holiday – NOP (PG)
15.4 ppg, 3.9 rbg, 7.3 apg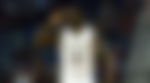 This was Jrue Holiday's best season as a Pelican and very nearly to his All-Star season back in 2012-13 with Philadelphia.  After missing the start of the season due to injury and struggling early as he eased his way back into the team, Holiday was a valuable asset for the Pelicans. He has been a decent shooter and handler, which is what suits this team, who have two big scorers in Cousins and Davis. They need an elite ball handler to help utilise their devastating front court. Holiday has done a good job with this so far.
As a player, his cap space is not that high which would be good for New Orleans who have 2 huge contracts for Cousins and Davis. However, unless they can get a better Point Guard than Holiday, it would be better for them to offer him a new one with the team as they try to assert themselves. Holiday is also reportedly generating interest with the Dallas Mavericks, who declined Dirk Nowitzki's $25 million team option to re-sign him on a lower deal that might free up a hefty chunk of cap space.
5. Kyle Lowry – TOR (PG)
22.4 ppg,  4.8 rpg, 7.0 apg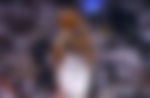 Toronto had a complimentary backcourt with Lowry and DeRozan. DeRozan can drive to the rim or take mid-range jumpers, or Lowry who has proven to be a good threat from downtown. He is also a good provider for the team, averaging 7 assists a game and scoring a good 22 points a game. However, Toronto keep falling short in the playoffs and it looks like the organization is parting ways with him. Lowry is looking for a max contract and the Raptors are not interested.
4. Paul Millsap – ATL (PF) (player option)
18.1 ppg, 7.7 rpg, 3.7 apg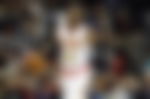 Since his move from Utah to the Hawks, Millsap has been one of the top frontcourt players in the league and helped make the Hawks regular playoff contenders. He was a starting member of the team that once went 17-0 in January. Opting out of the contract for a max contract in the future, it will not be at Atlanta.
Sending Dwight Howard to Charlotte shows the Hawks would prefer young talent. Millsap is now 31 but still a good scoring and rebounding option and can provide for his teammates. Millsap might be tempted to teams like Denver, Phoenix and Sacramento who would be able to give him his max contract.
3. Blake Griffin – LAC (PF) (player option)
21.6 ppg, 8.1 rpg, 4.9 apg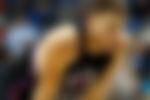 Since making his debut, Griffin has been an explosive player and one that is capable of all-round production. Together with Paul and Jordan, he is a key member of the resurgent Clippers who are currently the better team in LA. With him and Paul in free agency, the Clippers have a big question about their organization's future.
The call on Griffin can further be complicated by his injury record. He has had lengthy injury spells in each of the last 3 seasons. Offering a max contract of $177.4 million for 5 years for someone who is injury prone, would be a risky gamble. Other teams can offer at most $131.5 million for 4 years. Lob city is over at the Clippers. riffin could seriously consider other teams now.
2. Gordon Hayward – UTA (SF) (player option)
21.9 ppg, 5.4 rpg, 3.5 apg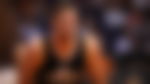 This is Gordon Hayward's first date with free agency. The forward had a breakout season, earning his all-star game debut and a career high scoring, rebounding and shooting percentage. It's no wonder that teams are going to be interested in signing him. He also helped Utah get past the clippers before being swept in the 2 round of the playoffs by the eventual champions.
ADVERTISEMENT
Article continues below this ad
For Utah to keep their star man, they suffered a blow when the all NBA teams were released. Had Hayward been named to it, he could exercise his player option and then take a max contract from the start of next season. However, he wasn't named and can get a maximum $177.4, 5 year contract with Utah (if they go that high) or $131.5 million for 4 years with any other team. This could tempt a team like Boston to sign him, as they have a lot of young assets and cap space to trade.
Stephen Curry –GSW (PG)
25.3 ppg, 4.5 rpg, 6.6 apg, 1.8 spg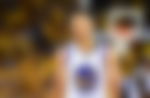 ADVERTISEMENT
Article continues below this ad
What a bargain the GSW had with Curry. Signing an extension in 2013-14 for 4 years', worth $44 million, it was a bargain that paid off. People were not sure about Curry owing to his injury record prior to this, but this splash brother repaid the faith shown by the team. 2 MVPs, 2 Championship rings and a scoring title. His low salary meant they could sign Durant and bring all other pieces to their puzzle.
He has stated his intention of signing with the Warriors and he is likely to remain with this franchise, and take on a max, 5 year, $207 million contract. No other team would be able to offer him this much and from a financial and championship view, he would be staying at GSW.