2016 F1 battles
Published 03/07/2016, 10:45 AM EST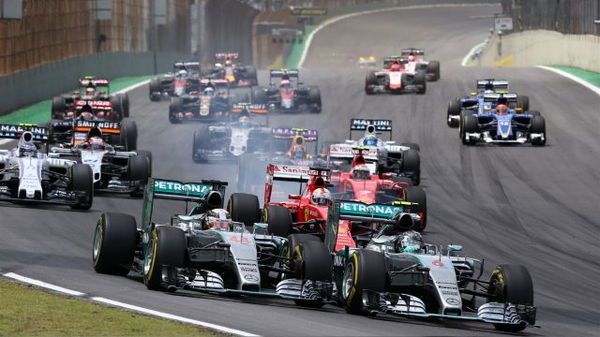 ---
---
The season testing is over. The first round is just a couple of weeks away. The testing has shown some possible standings of the cars and drivers over the regular season. Mercedes have set the pace and Ferrari seem to have bridged the gap further, along with testing the new Halo cockpit. McLaren are looking to recover and Red Bull are looking to redeem themselves as well.
ADVERTISEMENT
Article continues below this ad
Between the drivers themselves, the battle lines are being drawn. They have a fair assessment of who their major rivals are. The halo cockpit introduction has notably drawn them also into different camps. However, on the track, the following battles are set to take place
1.   Battle of the Manors
ADVERTISEMENT
Article continues below this ad
For the second time in two seasons, Manor have overhauled their driver line up with neither Mehri, Stevens nor Rossi retaining their driver seat. Instead Manor, now powered with the Mercedes PU106 Hybrid, chose to sign 2015 DTM champion, Pascal Wehrlein and GP2 driver Rio Haryanto, the first Indonesian Driver to take part in Formula One.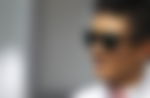 In their respective driving divisions, both have been fairly consistent and have wins under their race to back it up. For a competitive seat and the possible allure of moving to a more lucrative F1 team in the future, they will have to prove who the Alpha driver amongst them is. As of now, the edge would be in favour or Pascal, who has been a test driver for Mercedes and Force India and has a racing championship title to his belt.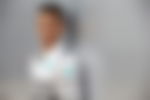 The real challenge for both of them, is to pull the Manor cars even closer to the rest of the field, something that can be done with the new Power Units being supplied.
2. Battle of those with a name to prove
When choosing their driver line up, Haas and Renault made potentially wise choices.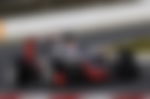 Grosjean one of the more consistent performers left Lotus for Haas as he seeks a new challenge and a way to redeem himself after a torrid time since the 2014 regulations came into force. Gutierrez has experience in the sport, but has not been a reliable point scorer and was a reserve driver for Ferrari (not really going to get a ride with Kimi and Seb in fine form). Both want to prove their former employers wrong and re-establish themselves in a new team with a new start.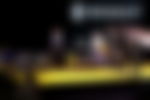 At Renault, with the departures of Grosjean and Maldando, they promoted Jolyon Palmer from his role as a test driver and signed Kevin Magnussen following his release from McLaren. Both are young drivers and have tasted victory prior to F1. Magnussen who had a good start to his career suffered a relegated role before being released from McLaren who opted for two of the most experienced drivers to develop their car. Palmer, who had a successful 2014 at GP2, recognized as rising star in the 2014 edition was sidelined for 2015 as a test driver. He finally has a chance to prove his mettle as Renault will try to work its way back up in their new factory team.
3. Battle of the 2015 Rookie Class
Three of the rookies of 2015 who have retained their seats in 2015 were among some of the most impressive rookies seen in F1. All three showed some good aggression and control over their cars, indicating they all have a bright future in the sport. The biggest revelation was Max Verstappen with some amazing drives. Sainz was also a consistent performer and a good qualifier. Felipe Nasr did out qualify and outperformed his team mate.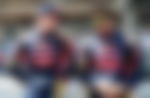 Now with Torro Rosso using 2015 power units of Ferrari (which should be an upgrade over the unreliable Renault unit) and Sauber using the 2016 unit should pose an interesting match up. Max Verstappen was able to pull out some stunning overtakes, not only on the 2 rookies but on experienced drivers in better machines such as Kimi and Riccardo.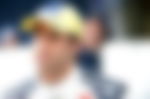 This year we should be able to expect more calculated moves with some bursts of their raw aggression as their skills would have improved compared to the start of last year. There is the ever possibility one of them will finish in the top 10 of the Drivers' Championship this season.
Following the season, its possible 1 or more of them might get a chance to move to a bigger team and compete more.
4.  Battles of the middle orders
The front running contenders are Force India's Perez and then Nico Hulkenberg. The team achieved its best ever result with a 5 place finish in 2015. Hulkenberg who has been known for his consistent finishing fell behind his team mate Perez who scored a podium for the team at Russia and would finish 20 points clear. It's a brewing team battle but with the better prize money, Force India should be more stable for the future (in a financial sense). The season saw them stay in the upper parts of the time sheet and have improved their individual lap times compared to last year.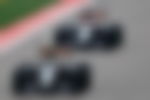 A contender for the team might be McLaren, who seem to have made massive strides over the winter. More importantly, this time they mileage and like other cars made progress, them more than others.  It remains to be seen how reliable the Honda unit is going to be, with Alonso admitting they are still a bit behind the curve. Yet, McLaren have two of the most experienced drivers lining up on the grid for them, they have the ability to push the machine to its limits.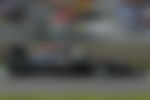 5. Battles of the upper order and occasional podium challengers
Williams have been a force since the new era begin, with both Bottas and Massa enjoying some of the finest times of their careers. Kimi Raikkonen has had a reversal of fortunes at Ferrari in 2015 after a dismal 2014. Red Bull, at first seemed the only team that could stop Mercedes endured a torrid 2015 with both their drivers unable to get the best out of the cars, and with just 3 podium places between Riccardo and Kyvatt, it was their worst season since 2008.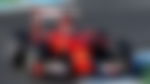 The 5 of them will be battling for the best driver behind Mercedes duo and Sebastian Vettel (who seem to be in a league of their own). Kimi is the favourite here, with the powerful machine and he might even have an outside chance to join in the championship battle. Both Williams's drivers are equally matched towards each other and the car was fairly reliable during the sessions.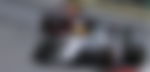 Red Bull racing have a pessimistic outlook for 2016, saying they may not be competitive till at least the midpoint of 2016. If they do, it's going to be imperative for Williams and Kimi to capitalize on this during the first half of the season. Red Bull, with one of the best designed cars will need to hope they wont suffer from their engine and power unit issues that plagued them last season.
6. Battle of the Championship
ADVERTISEMENT
Article continues below this ad
Mercedes are still favorites for the title for the 3 season in a row. Lewis Hamilton will look forward to winning his 4 title, and Nico Rosberg will want to win that ever more elusive World Championship. This time around, the title will not be a two horse race. Ferrari have bridged the gap further, being the fastest on 5 out of 8 days in pre-season. Vettel, who clearly beat the Mercedes team 3 times last season will be in the thick of the championship battles.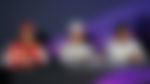 Ferrari's machine seem capable of challenging them on even more races, and with the tyre strategies that are to be implemented this year, it's going to add another dimension of complexity. However, Vettel's likely to be the more prominent challenger to Lewis, as he has the mental strength to handle the strains of a title challenge, something Nico has proven unable to.
ADVERTISEMENT
Article continues below this ad
Lewis had stated he is looking forward to battling with Sebastian and for once, it cannot be said if Mercedes will win at least 15 races for sure. The Prancing Horse looks ready to reclaim its first championship in 9 years.