2016 Formula 1 Season : What we know so far (Updated)
Published 11/05/2015, 3:58 AM EST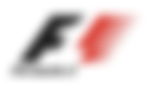 ---
---
With the 2015 Formula 1 season having finished and the drivers and constructors championships being taken by Lewis Hamilton and the Mercedes team respectively, talk about the next season is gathering with everything all but finalized. From the calendar to the drivers, we look at the things we know so far for the 2016 Formula 1 season.
ADVERTISEMENT
Article continues below this ad
Driver Changes
Mercedes, Ferrari, Mclaren, Sauber, Williams and Force India will be retaining their 2015 driver lineups for the next season. Mclaren recently announced that it would be parting ways with Kevin Magnussen who has been given a chance for a Porsche LMP1 test.
ADVERTISEMENT
Article continues below this ad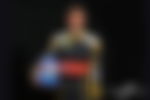 With Romain Grosjean leaving Lotus, Jolyon Palmer has been announced by Lotus as their second driver who will be partnering Pastor Maldonado. Red Bull and Torro Rosso look set to continue their driver lineups comprising of Daniel Kvyat and Ricciardo for Red Bull and Verstappen and Carlos Sainz for Torro Rosso, for the next season.
The new entrant Haas F1 has chosen Romain Grosjean and Esteban Guttierez for its driver lineup for the new season as it wants experienced racers to take the team forward. Manor Marrusia has yet to announce their driver lineup for next season but with Mercedes becoming their new engine supplier for next season, Pascal Wehrlein looks to be a probable candidate.
Team Changes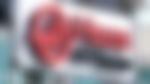 Haas F1 team will be joining the Formula 1 grid in 2016. It will be the first american team to compete in Formula 1 since Penske in 1977. It will use a Ferrari engine and some other Ferrari parts with its chasis being developed by Dallara (it last acted as a chassis manufacturer in 2010 for HRT) and will essentially be a sister team to the Ferrari team.
Renault has completed the takeover of the Lotus team from Genii Capital and will be returning to the grid as a works team from 2016. Manor Marussia will be switching from Ferrari power to Mercedes power and will be using the latest 2016 spec engines on their cars next season.
But with Manor sporting director Graeme Lowdon and team principal John Booth resigning, this may spell trouble for the team who came out of administration to compete this year.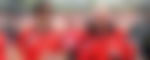 The rift between Red Bull and Renault seemed beyond repair and with both Mercedes and Ferrari rejecting to supply them, Red Bull have announced that they will be rebranding the Renault engine as a Tag Heuer engine, who will be joining as a sponsor from McLaren. Whereas, Torro Rosso will be supplied by Ferrari but the engines will be the 2015 ones rather than the new 2016 ones. This was possible after FIA changed the engine rules for Ferrari to supply year old engines.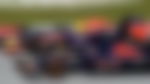 Calendar Changes
The European Grand Prix will make a return to the Formula 1 calendar in 2016 and it will be held for the first time on the street circuit in Baku, the capital of Azerbaijan. The German Grand Prix will also be held again in 2016 after its absence this year at the Hockenheimring. This will take the number of rounds for the 2016 season to 21.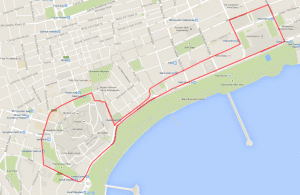 The Malaysian Grand Prix will be held later in the year from 2016 and it will be paired up with the Japanese Grand Prix. The Russian Grand Prix meanwhile will be brought forward and will become the 4th round of the 2016 season.
March 20 – Australia
April 3 – Bahrain
April 17 – China
May 1 – Sochi
May 15 – Spain
May 29 – Monaco
June 12 – Canada
June 19 – Baku*
July 3 – Austria
July 10 – Great Britain
July 24 – Hungary
July 31 – Germany
August 28 – Belgium
September 4 – Italy
September 18 – Singapore
October 2 – Malaysia
October 9 – Japan
October 23 – USA**
October 30 – Mexico
November 13 – Brazil
November 27 – Abu Dhabi
*race start to be scheduled to avoid conflict with the conclusion of the 24 Hours of Le Mans
**subject to agreement with the promoter and the ASN (credits – formula1.com)
Rule Changes
The tyre supplier Pirelli will be introducing a new tyre type called "ultrasoft". Also to increase the sound of the Formula 1 cars, the FIA has decided that the cars need to have a separate waste gate for exhaust gases to pass through – dubbed as the "screamer pipe".
The number of preseason tests have been reduced to 2 from 3. Also the process of procuring the superlicence will be changed so that the controversy surround Verstappen and how he got his licence is not repeated again.
A new tyre type called the ultra softs will be available to teams next season. Also greater freedom in tyre choice will also be provided with three rather than two dry weather compounds available to teams at each round. Of the 13 sets of tyres allocated to each driver at a Grand Prix, tyre supplier Pirelli will select three sets, while drivers will have the choice of compound for the remaining 10.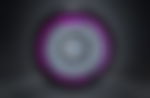 ADVERTISEMENT
Article continues below this ad
Defending Champions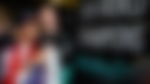 As of the 2015 US Grand Prix, Lewis Hamilton was crowned world champion after he won the race with Rosberg finishing second and Vettel third, which made it mathematically impossible for them to beat Hamilton. With Mercedes having already secured the constructors title in Russia, Hamilton and Mercedes will be the defending champions going into 2016 and with Ferrari catching up, its anyone's game for 2016 as of now.
ADVERTISEMENT
Article continues below this ad