2017-18 NBA Weekly Review: Week 1
Published 10/24/2017, 5:20 AM EDT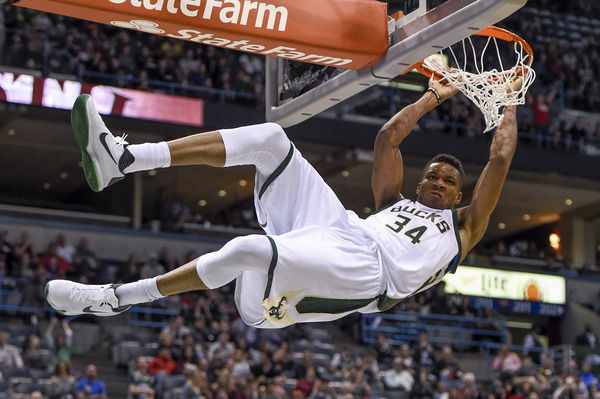 ---
---
The 2017-18 NBA season is finally here after a long but exciting off season. A lot went down in the opening week. So we look at some good, some bad and some ugly moments in our NBA Weekly review.
ADVERTISEMENT
Article continues below this ad
2017-18 NBA News
Boston Celtics took a huge hit when Gordon Hayward landed awkwardly and broke his leg, shocking the NBA fraternity. Hayward is not supposed to return anytime soon. After that, it was just a series of players getting injured. Jeremy Lin also suffered a season ending injury. Clippers PG Milos Teodosic is also out indefinitely due to a foot injury. Both Chris Paul and Derrick Rose suffered minor injuries and will sit out 2-3 weeks. Raptors Centre Jonas Valanciunas also gave scares to everybody when he rolled his ankle. He's hopeful of returning in a few games time.
Phoenix Suns fired Head Coach Earl Watson soon after Eric Bledsoe sent out this tweet. He won't suit up in a Suns jersey this season and is likely to be traded very soon. Potential destinations include New York as of now.
ADVERTISEMENT
Article continues below this ad
Reigning NBA champions Golden State Warriors had a sluggish start to the season, losing two of their first three games.
Dwyane Wade is set to come off the bench for the Cavs as he had just 17 combined points from 3 games. JR Smith will replace him.
Games of the Week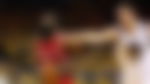 The very second game of the 2017-18 NBA season had a lot to offer. It was a routine outing for the Warriors but things turned awry when the Rockets rallied back from a 17 point deficit to take the W right in the clutch. James Harden had 29 points, 10 assists and 6 rebounds. Chris Paul fit right in as he had 11 assists and 8 rebounds of his own. Eric Gordon and PJ Tucker contributed a combined 44 points off the bench. To everyone's surprise, Nick Young was the scoring leader for the Warriors as he sniped 6 of 7 from deep and had 23 points for the night. Draymond Green filled the stat-sheet in his own typical way, 9 points, 11 rebounds and 13 assists.
ADVERTISEMENT
Article continues below this ad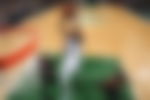 This game was all about Giannis Antetokounmpo. The Greek Freak was a one man offence-defence two way machine as he dropped a career high 44 points, shooting at a ridiculous 74 percent. The night had a perfect fairy tale ending for Giannis. With 20 seconds left in the game, he stole the ball from CJ McCollum and dunked it on the other end for a 1 point lead. As if that wasn't enough, he blocked Jusuf Nurkic right at the rim to ice the game. Lillard and McCollum both had 26 points each for the Blazers.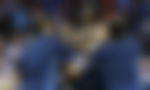 OKC Thunder has now lost their last two games to very good defensive teams. The Wolves led most of the game comfortably before Russell Westbrook came alive in the fourth period to even it out. He had 31 points to go along with 10 rebounds and 5 assists. Thunder made every key basket in the clutch and finally led 113-112 after a Carmelo Anthony 3. With 4.7 left to go and no timeouts left, Andrew Wiggins came up with the ball and banked in a deep three to seal the game 115-113. He had 27 points for the night. All Wolves starters scored in double digits. For the Thunder, Melo and PG chipped in with 23 and 14 points respectively.
ADVERTISEMENT
Article continues below this ad
Major Upsets
Cleveland Cavaliers were blown out by Orlando Magic 114-93. Cavs were never in the game as Magic shot really well from the field, eventually running away with the game.
Memphis Grizzlies beat Golden State Warriors 111-101 behind Marc Gasol's 34 points and 14 rebounds. Steph Curry and Kevin Durant were ejected late in the game after Curry threw his mouthpiece after not getting a call he wanted. Curry had 37 points while KD recorded a 29 point, 13 rebound double-double.