2017 NBA Playoffs Preview: Round 1 – essentiallysports.com
Published 04/14/2017, 3:18 PM EDT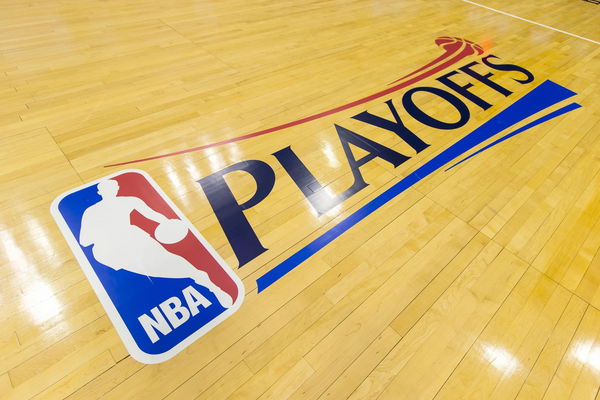 ---
---
We are finally done with the regular season and this was quite a historic season. A bunch of records were broken. We saw some talented players perform under the lights. We saw 50-point triple doubles. We saw a player score 70 points in a single game.Both the conferences are loaded this year. To give it a little perspective, the 8 seeds in both the conferences have identical records, something that was missing for the past few years. The playoffs begin April 15. Let's dive straight into it.
ADVERTISEMENT
Article continues below this ad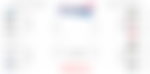 Western Conference
ADVERTISEMENT
Article continues below this ad
Golden State Warriors (1) v. Portland Trail Blazers (8)
Not much to say about this matchup. A star studded Warriors team versus a Blazers team that somehow saved the season. It should still be a fun matchup considering Blazers have a big-three going on in Damian Lillard, C.J. McCollum and Jusuf Nurkic who still hasn't got the green light to play due to an injury. Warriors will look to close out Blazers in 4 or may be 5 games.
Los Angeles Clippers (4) v. Utah Jazz (5)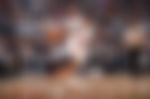 Probably the only matchup in the west that looks competitive on paper. Both these teams have identical records of 51-31. Clippers come in with a lot of playoffs experience while Jazz has returned to the playoffs after a 4 year dry spell. Rudy Gobert and DeAndre Jordan will be going at each other in a contest of big men. Jazz fans will be counting on Gordon Hayward to sail them all the way while Chris Paul and company will try to do something big this year. One of the best offensive teams go against the best defensive team in the league.
Houston Rockets (3) v. OKC Thunder (6)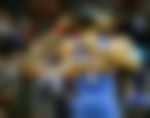 MVP versus MVP. Even though it would have been decided who's the MVP this season by the time the series starts, people would still be digging this series. Two of the most dynamic point guards in the NBA – Russell Westbrook and James Harden will duel for a place in the western conference semis. Rockets clearly have an advantage over Thunder. They are the best 3-point shooting team, they have a bunch of spot –up shooters in Eric Gordon, Ryan Anderson and Lou Williams and James Harden to feed them all. Thunder, however is not a very good shooting team, they are below Rockets talent wise. Westbrook will have to do something nuclear to pose even the slightest threat to the Rockets.
San Antonio Spurs (2) v. Memphis Grizzlies (7)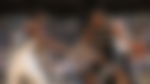 There are no two teams  in the western conference who have played against each other so many times in the recent past as these two. This might very well be the last time we see the Grizzlies in the playoffs. Their key players Marc Gasol and Zach Randolph are growing old. This however should not let the Spurs relax. They are still a pretty suffocating team who go hard on every possession. All in all, this series should be easy sailing for the Spurs.
Eastern Conference
Boston Celtics (1) v. Chicago Bulls (8)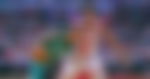 This has been the best season for the Boston Celtics in recent times and a bumpy one for the Chicago Bulls. Bulls has been one of the most unpredictable teams this season, winning tough games and losing to lottery teams. Celtics on the other hand has had a breakout season. It will be interesting to see these two teams go against each other as Celtics are being considered the weakest first seed in recent playoffs history. Bulls have some experienced players in Jimmy Butler and Dwyane Wade who can take over a game single handedly while Celtics have the "King In The Fourth" Isaiah Thomas.
Washington Wizards (4) v. Atlanta Hawks (5)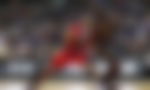 This might finally be the year for Washington Wizards to make a mark as they have all the pieces that make them a legit team in the eastern conference playoffs. While Atlanta Hawks can't be underestimated, this should be a fairly easy outing for the Washington Wizards. The Wizards backcourt duo of John Wall and Bradley Beal along with solid role players should be able to put the Hawks to rest who simply don't have enough firepower to catch up with the Wizards.
Toronto Raptors (3) v. Milwaukee Bucks (6)
ADVERTISEMENT
Article continues below this ad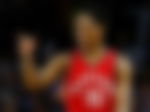 Toronto Raptors is one of those teams which has stayed in limbo for more time than they should have. They are looking stronger than ever this year. Apart from the excellent offence, they have also put a lot of defensive units in place this year. Milwaukee Bucks will look to upset the Raptors behind Giannis Antetokounmpo, although Raptors just look too deadly and too much to handle for the Bucks. Toronto Raptors should be able to sweep the series behind the big-three of DeMar DeRozan, Kyle Lowry and Serge Ibaka.
Cleveland Cavaliers (2) v. Indiana Pacers (7)
ADVERTISEMENT
Article continues below this ad
The most feared team versus the most underrated playoff team. On surface it might look that the Indiana Pacers are not a very strong team,  but in reality any team that Paul George plays for should be feared. This Pacers team is not the same team from a few years ago which took the LeBron lead Miami Heat to Game 7 in ECF Finals but it is also not a weak team. Paul George has been playing at a whole new level for the past month or so.  So, don't be surprised to see the Pacers beat the Cavaliers one or may be two times.