2018 Spanish Grand Prix: A Look at the Upgrades so Far
Published 05/11/2018, 9:26 AM EDT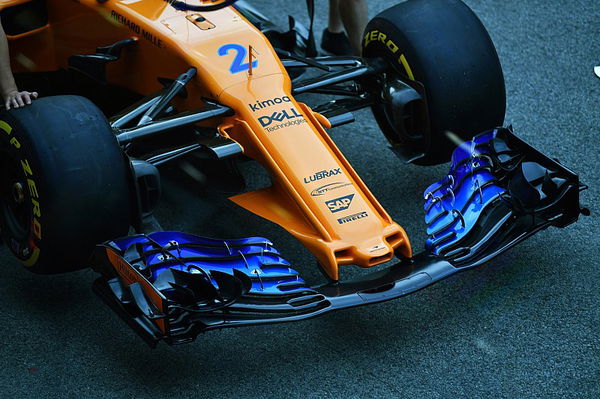 ---
---
The 2018 Spanish Grand Prix kicks off the European leg of the F1 campaign. In a traditional sense, teams introduce their first major update packages of the year at this GP.
With four races done and dusted, the pecking order is looking a little clearer. Ferrari are currently ruling the roost ahead of Mercedes, with Red Bull lurking behind. There's then a gap to the rest of the pack. The likes of Haas , Renault, McLaren, Force India and Toro Rosso are fairly well-matched.
But the Circuit de Catalunya is arguably the best track to paint an accurate picture of the pecking order. Most teams bring a big update to this race as the circuit is located close to their European bases – in the UK, Italy or Switzerland.
In the build up to the 2018 Spanish Grand Prix, McLaren's Barcelona package was given the most fanfare. This was because they missed their development target for Melbourne.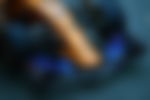 The distinguishing feature of the latest McLaren package is a dramatically different-looking nose. The new appendage broke cover during pit stop practice on Thursday evening at Barcelona. The plan is to run it in Friday practice, along with a host of other tweaks.
Ferrari too, have brought updates, in their bid to remain on top of the pile. There are revisions to the front and rear wings and other areas of the bodywork. The most visual change, though, will be the attachment of the rear view mirrors to the halo.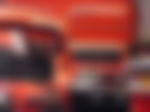 The FIA issued a technical directive for the same, and the Prancing Horse became the first outfit to make the revision. They will trial the new configuration on Friday before deciding whether to commit to them for the remainder of the 2018 Spanish Grand Prix weekend.
Red Bull are believed to have brought a "reasonably" big update package to Barcelona, as has been the case in recent years. "I know we have updates," said Daniel Ricciardo. "I know everyone does.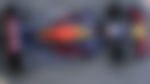 "You always hear big numbers, you are going to gain this amount, but it seems when you get closer and closer the realization is less optimistic. For sure the car will be quicker, but is it enough for the thing to challenge the others.
"It will look cool, you will see all the sidepods and that, it is going to look pretty crazy. So if it is not faster at least we will look cool!"
Williams have also brought several upgrades, some of which are experimental and will only run on the car on Friday and during the in-season test.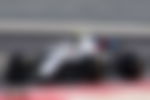 The man who will test the Williams upgrades is none other than fan favourite Robert Kubica.